Tesla should consider adding these voice command features
Volkswagen is jumping head-first into the EV world. They're not hedging their bets like other manufacturers. And they're likely to do well, very well in fact. Their latest all-electric EV is the new ID.4.
The name may leave something to be desired, but it's a solid entry into the EV space. One interesting feature the ID.4 will offer is voice commands. Similarly to Tesla you'll be able to adjust certain settings with just your voice. However there are a few differentiating features that Tesla may want to look into if they're not already developing them.
First, there's a status light, much like your monitor, phone or laptop, there's a status light that lets you know the state of the car. The status light is a thin stripe along the bottom of the windshield. You can think of it much like the Alexa ring which lights up when it hears the word "Alexa."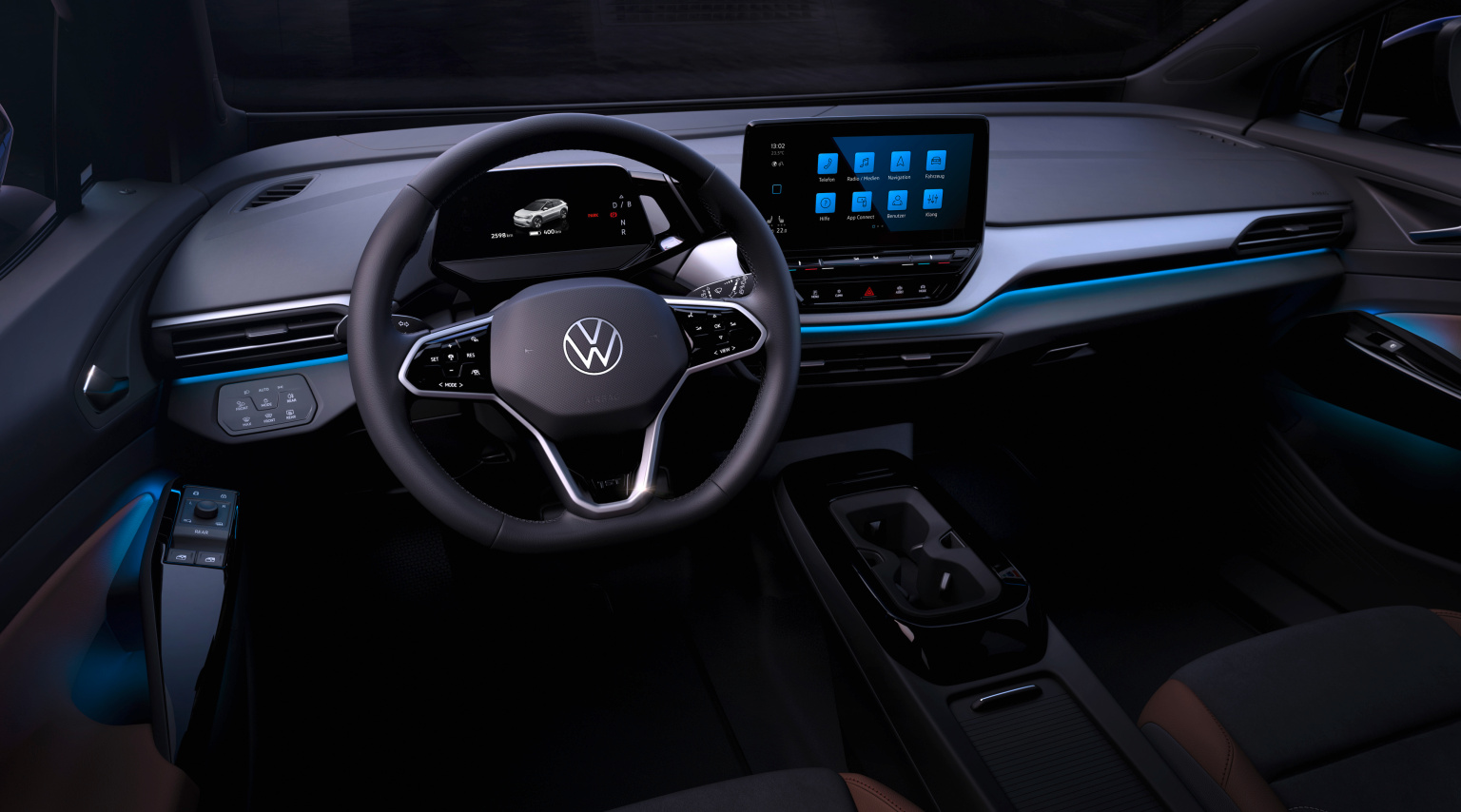 The ID. Light feature is used to help give feedback to the user. For example, it turns green when the vehicle is charging so that you can easily see it from your garage. It will also light up in various colors or areas if the driver receives a phone call or engages the turn signal. It's unclear whether this is going to be overused, but the idea is a good one.
The vehicle will also support hands-free voice activation. Similar to other smart assistants like Siri and Alexa, you'll be able to start a voice command with just your voice. By saying, "Hello, ID," you'll be able to start a voice command, instead of having to push the voice command button on a Tesla. This will activate the ID. Light. Again, very similar to other smart assistants.
VW appears to be going full voice assistant. We're not sure everyone wants audible feedback or the ability to answer any question, but it could be useful at times. What's clear though is that VW appears to go beyond usefulness and into the land of gimicky in the video above. We don't need a welcome message when we get in the car, and the voice is way too robot sounding and dragged out. It sounds like something you'd hear in a 1980's movie portraying the future. However, if the voice assistant was toned down and as useful as Google Assistant then it could be a nice addition. I can say personally that I sometimes have wished that I could easily hear back Tesla's current stock price, or find out the weather for tomorrow.
We hope Tesla is watching and considering adding similar features to Teslas. Hands-free voice activation and a thin light at the top or bottom of the main display could be great additions. What's great is that Teslas already have all the hardware needed.
For all we know, we may be saying "Hey, Tesla," sometime soon. The mysterious V11 is sure to include many great features and it's a possibilty this could be included in that release or a future software update down the road.
If you haven't already seen all the voice commands that are supported in your Tesla, check out our full list of voice commands.