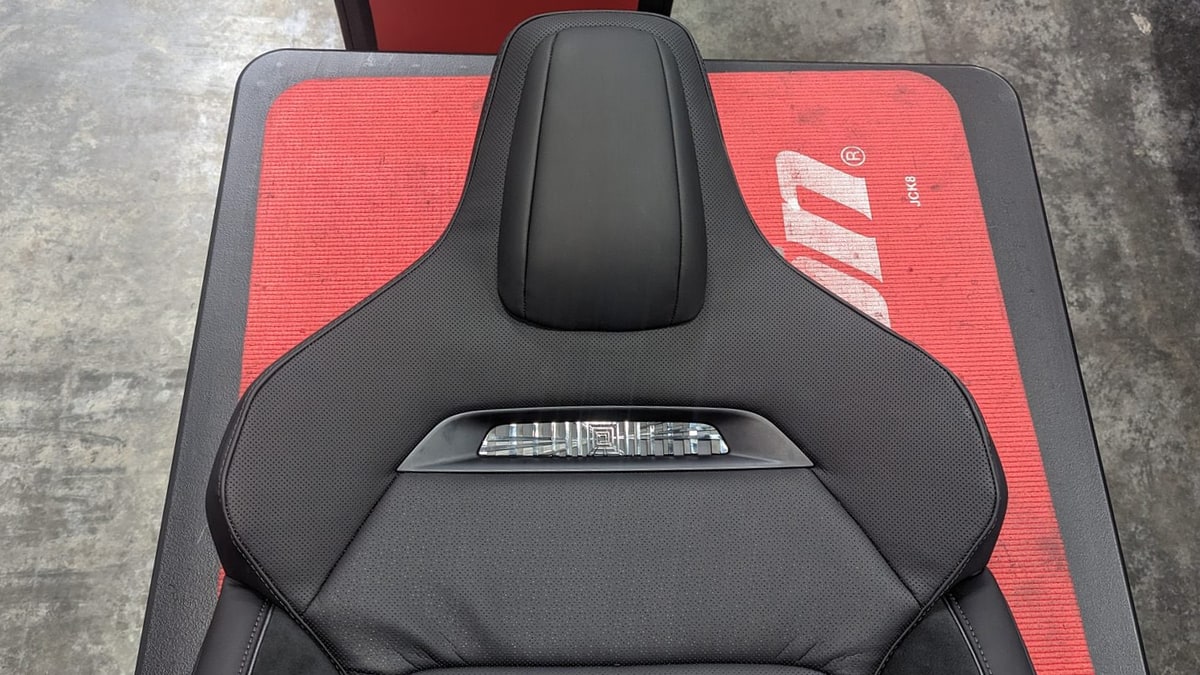 Tesla is set to introduce new sports seats for its high-performance models. The Model S service manual and a well-known Tesla hacker may have spoiled the surprise of the seat redesign.
Model S Sport Seats
There were changes made to the service manual of the Model S that were caught by the Tesla community. It clearly shows a different seat design with a much higher and more narrow headrest. Directly below the headrest is a Plaid badge that looks like it could be swapped out for different designs. The seat design is similar to the RECARO or Sparco racing seats, two leaders in the performance automotive seat field. Although it's just out of the photo's view, the seats appear to feature a design that "hugs" the driver more than previous Model S seats.
Model 3 Sport Seats
The seat changes don't end there. The ever-reliable Tesla hacker, Green, known for delving deep into Tesla's software updates and bringing hidden treasures to light, has made another fascinating discovery. In a recent post, Green detailed that the updated Model 3 is set to come in two primary variants - the Base and the Sport.
As per Green's findings, the Model 3 Sport version is not only about an enhanced driving experience but also offers a refreshed and sportier look to the interior, starting with the seats. The front seats in this trim are slated to have bolstered side support, a feature aimed at those who crave the thrill of sharp turns and rapid accelerations. In addition, the rear seats will include a headrest for the middle seat.
Ludicrous or Plaid: The Logo Mystery
What doesn't appear in Green's investigation is the front of the seats. That could shed more light on what the performance version of the Model 3 refresh will be. As we previously reported and have speculated, the upgraded Model 3 could be in a Plaid or a Ludicrous version.