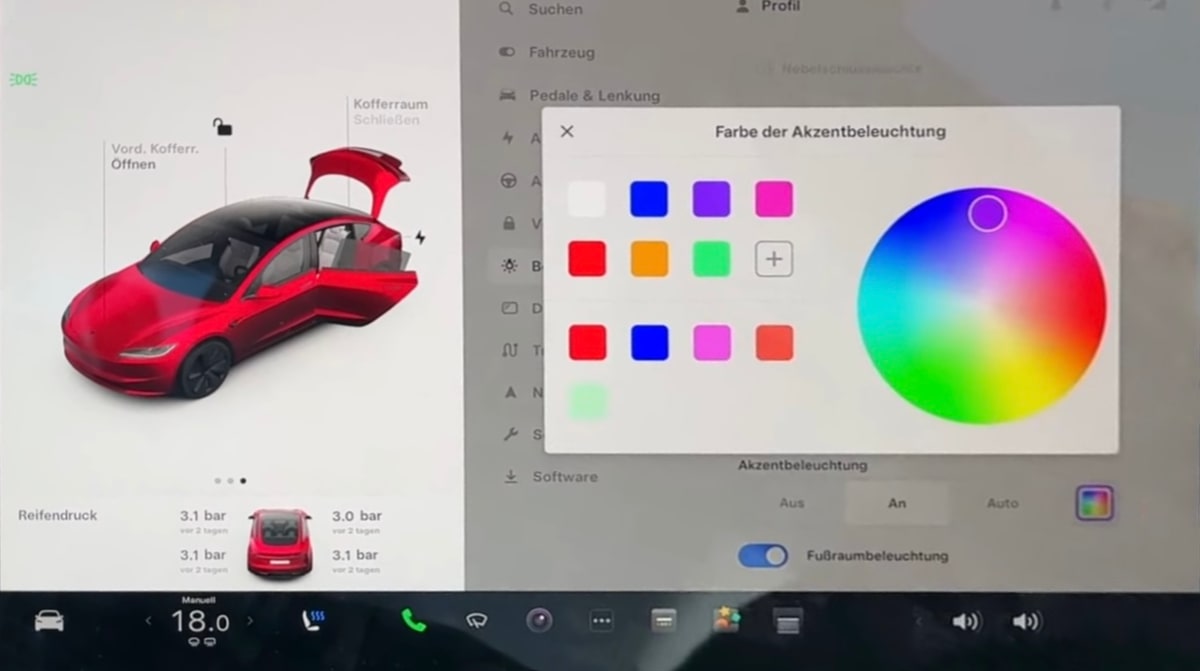 If you look up ambient lights for Tesla, you'll see several ads for third-party light kits. Perhaps this is why Tesla added its own Ambient Lights feature to the new Model 3. So, let's get enlightened.
Tesla's ambient lights are thin light strips that are embedded in each of the vehicle's doors near the top edge. It also curves around the dashboard near the windshield, giving passengers a near 360-degree light effect.
Supported Models
Tesla new ambient light feature is available on the new Model 3 (2024+), and will be available on the Cybertruck in a similar manner. With a refresh ongoing for the Model Y, known as Juniper, it will likely also have ambient lights. That just leaves out the most luxurious flagship vehicles, the Model S and X, for now.
The Model S and Model X could be due for a minor refresh that would not only add ambient lighting, but also include a front-bumper camera that the Cybertruck has and the new Model 3 is expected to have in the near future.
Customization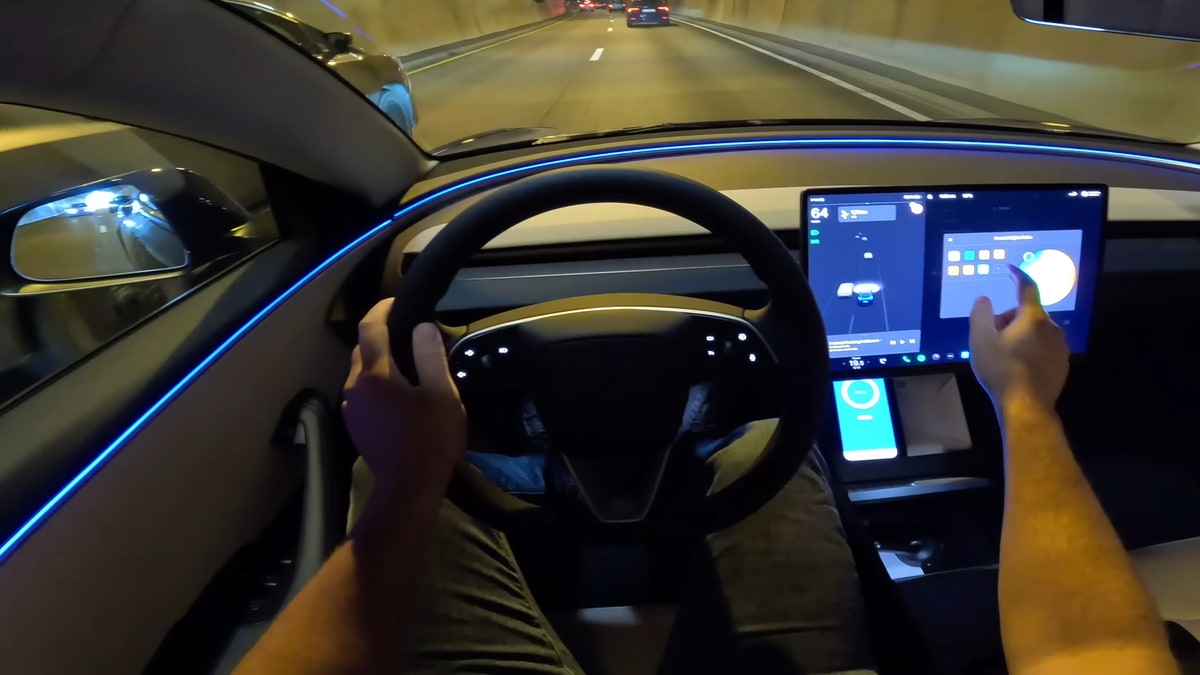 The ambient light settings allow you to light up the interior in a color that reflects your mood or preference. Under Controls > Lights > Accent Lights, you are handed the freedom to choose virtually any color to adorn the interior of your Tesla.
You have control over whether the ambient lights are on, off, or set to an "Auto" setting, though not fully clarified, seems to promise intelligent lighting adjustments akin to our control over dome lights, offering a reduction in reflections during drives.
While the ability to control the brightness level seems missing, Tesla did include color presets, letting you curate a series of your favorite colors.
It should be noted that the changes are confined to the light strips on the doors and dash, steering clear of the footwell lights and other interior lighting.
Future Enhancements
With Tesla, we can be assured there will be enhancements to this feature in a future update. In fact, the Tesla community is already busy coming up with useful suggestions. Some owners thought Tesla should take advantage of the lighting to provide driver feedback, such as automatically changing the ambient lighting to a red hue when there's a vehicle in your blind spot. Tesla could also glow the light strip on a door if it's not closed properly, or use the lighting to provide feedback when Sentry Mode is enabled.
Other uses could be more fun, such as cycling the light through various colors when the 'Rainbow Road' easter egg is activated.
Ambient Lighting in Action
While the possibilities are endless and Tesla engineers will surely have fun coming up with creative uses for the feature, the biggest improvement we can hope for in the near future is the ability to adjust the light intensity.