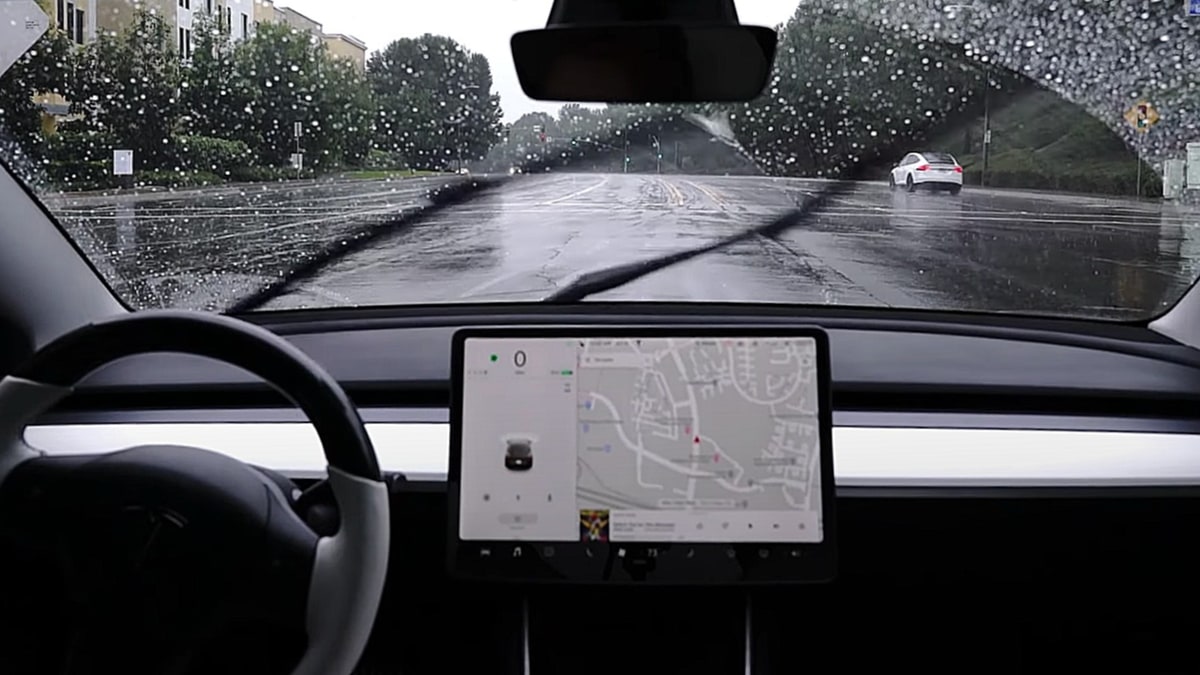 For Tesla owners, the auto wiper system has been a contentious feature. Loved by some for its attempt at autonomous convenience yet criticized by others for its hit-or-miss performance, the system has often had trouble with extreme light conditions or misty weather. Now, Tesla has introduced v4 of their autowipers system that aims to correct past issues and enhance the user experience.
Deeper Insights into the New Auto Wiper v4 System
The updates come via the new Full Self-Driving (FSD) Beta 11.4.2, as reported by Tesla hacker @GreenTheOnly. While release notes didn't indicate changes, Green pointed out significant differences under the hood. The most notable of these is the introduction of Autowiper v4 and the option to disable the much-anticipated "Deep Rain" neural net.
Elon Musk's "Deep Rain" Concept Shelved as Tesla Improves Rain Sensing
Elon Musk once promised a neural network (NN) solution for wiper sensitivity issues back in 2019, dubbing it "Deep Rain." However, Tesla is taking a different route by introducing the Autowiper v4 system. The new FSD Beta 11.4.2 release includes an internal option to disable the "Deep Rain" feature, indicating that Tesla is potentially walking back from the concept.
This surprises some, as the "Deep Rain" NN was a significant part of Musk's strategy to improve the Autowiper system. However, a disable option suggests that perhaps the feature did not pan out as well as intended.
Musk Apologizes for Auto Wiper Performance
Early this morning Musk apologized for Tesla's autowipers, saying that this one of the last neural nets Tesla is updating from a single camera, single frame NN to surround video. What this means is that Tesla is stitching together video from all of their cameras into a single 360-degree video, instead of looking at individual cameras. Tesla will then use the neural net to look at the clips of the surround video feed, instead of individual frames in the video.
Tesla Harnesses All 8 Cameras for Advanced Rain Detection
Although Musk's tweet says the Tesla is transitioning to surround video, Tesla was apparently already leveraging all eight onboard cameras to detect rain, according to @GreenTheOnly. This approach allows the vehicle to garner a complete understanding of the weather conditions, resulting in better responsiveness and accuracy in the autowiper system.
While the v4 update and the "Deep Rain" concept shelving are significant, GreenTheOnly also confirmed that these changes aren't specific to the new Hardware 4 (HW4) upgrade. This suggests that the improvements will be available to all Tesla vehicles equipped with the required cameras.
As Tesla continues to improve its Autowiper system, the hope is that these updates will lead to better performance and less driver frustration. While the shelving of the "Deep Rain" concept may be disappointing for some, the enhancements introduced in Autowiper v4 point to Tesla's commitment to continually refining its technologies for the benefit of Tesla drivers. Only time will tell if these updates deliver on their promise.