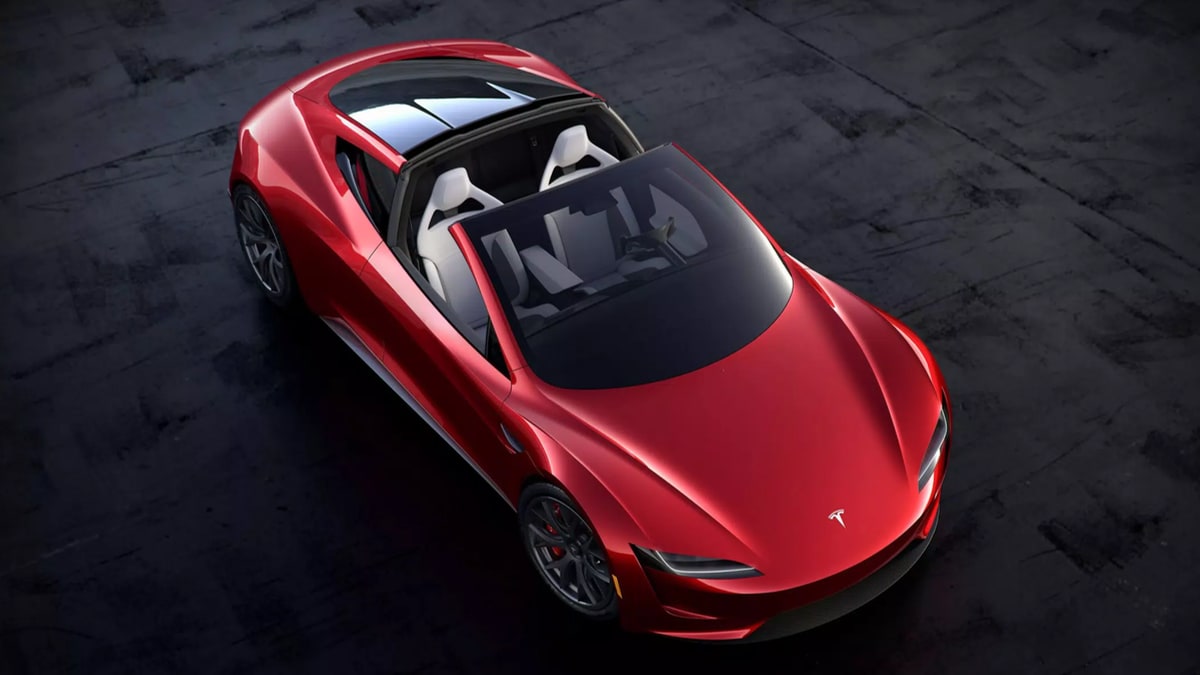 Tesla's forthcoming ">Roadster SpaceX Edition, armed with the optional SpaceX Package, could soon make its mark in the electric hypercar realm. The heart of this enhancement is SpaceX's rocket technology, resulting in cold air thrusters positioned around the vehicle for improved acceleration and handling. This addition will allow the supercar to reach a staggering 0-60 mph time of just 1.1 seconds, as confirmed by Elon Musk himself on Twitter.
Rimac Nevera's Unprecedented Hypercar Supremacy
However, while the Roadster SpaceX Edition is an impressive challenger, it is entering a field currently dominated by a formidable adversary: the Rimac Nevera. Born from Rimac Automobili, the Croatian manufacturer that has been pushing the boundaries of electric hypercars since 2009, the Nevera has become the reigning titan of electric hypercars.
The Nevera's achievement is highlighted by its recent extraordinary performance, shattering an astonishing 23 records in a single day (video below). This feat included a rapid 0-60 mph acceleration time of 1.74 seconds (which is slower than the Roadster's projected time and only 2-tenths faster than the Model S Plaid).
However, the most astounding among these records was a 0-400 km/h (249 mph) acceleration time of just 21.31 seconds. With such an impressive performance, the Nevera is currently the fastest production car available, marking a new era in the electric vehicle industry. The test driver said he could've been eating ice cream while breaking these records - it was that easy!
However, such groundbreaking performance comes at a price. The Nevera is estimated to cost a whopping $2.4 million per unit, ten times more than the expected cost of a SpaceX Roadster. Rimac plans to produce only 150 of these record-breaking machines, the Roadster will also be produced in limited numbers. Despite its price, Rimac assures potential owners that the Nevera is more than a hypercar; it's a potential record-breaker in their own hands.
Musk Teases a Potential Showdown
Following Nevera's remarkable performance, a Twitter user asked Elon Musk if the Roadster SpaceX Edition could topple Nevera's 0-60 mph time. Musk responded with a simple "lol," leaving EV enthusiasts in suspense. Is this cryptic response a sign of an impending challenge from Tesla? Could the Roadster, with its SpaceX Package, surpass the Nevera's record-breaking performance? Musk was just in the F1 Red Bull pits, perhaps he has the racing bug?
While it's too soon to provide definitive answers, this potential contest marks an exciting moment in electric hypercar performance. With its revolutionary technology, Tesla's Roadster SpaceX Edition could challenge the current hypercar hierarchy and redefine performance standards in the electric vehicle market.