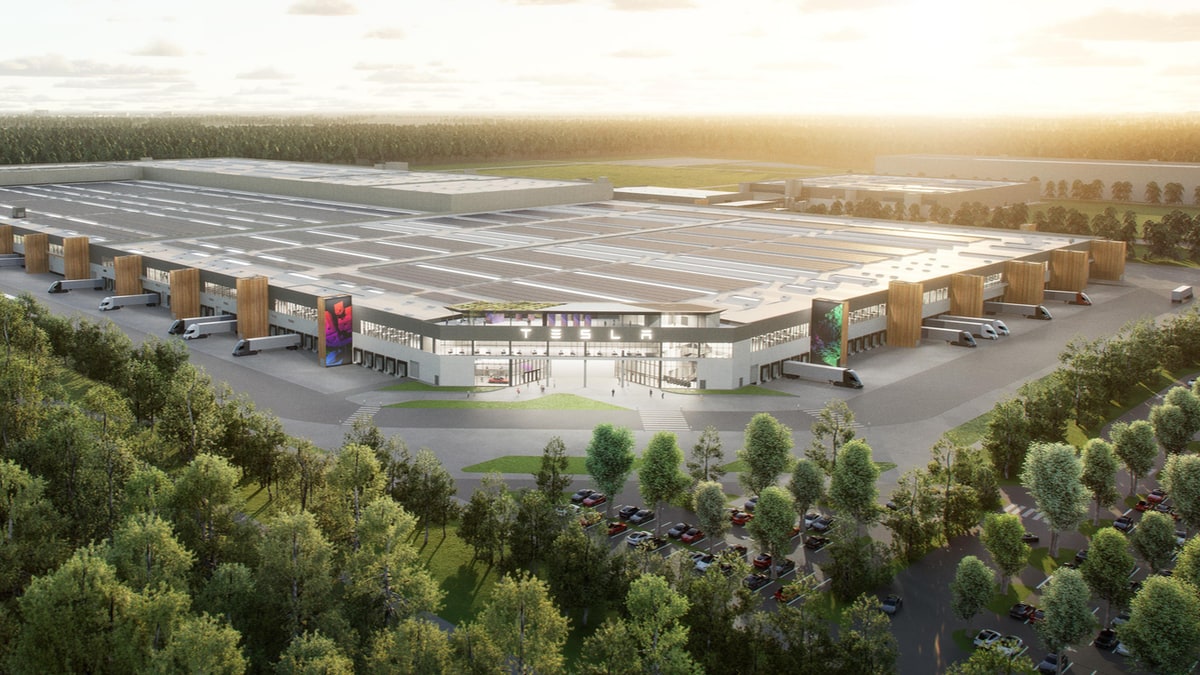 A year has passed since the opening of Tesla's Gigafactory in Grünheide, Germany, on March 22, 2022, and it has left an indelible mark on Brandenburg's economic landscape. Brandenburg's Economics Minister Jörg Steinbach (SPD) considers the Gigafactory a stroke of luck for the state, having created over 10,000 jobs and attracted numerous companies to the region.
On the first anniversary of Giga Berlin Tesla officially announced that the factory has now reached 5,000 vehicle builds per week. They plan to increase output to 10,000 vehicles per week later this year. Steinbach reflects on the anniversary, stating, "Brandenburg can count itself really lucky that Tesla has chosen us as a location." He acknowledges that there are critical voices but remains confident that the clear majority welcomes the electric car manufacturer.
Some Are Critical of Tesla's Presence
Tesla has faced criticism for its water consumption in Grünheide, a region already struggling with water scarcity. However, Steinbach is optimistic about finding solutions that won't affect individual citizens and is considering how treated water can be used directly in the region to prevent future water problems.
Steinbach also notes the impact of Tesla's presence on the region, stating, "The face of Brandenburg has definitely changed and we have now become an attractive location that can offer young people excellent jobs locally." He adds, "You no longer have to leave the state of Brandenburg for the so-called Golden West." Tours of the plant may be offered to the public soon.
Major Production Increases
In the past year, Tesla has significantly increased production at its German plant, quadrupling output since May. The Brandenburg plant is now capable of producing over 200,000 vehicles annually, with a maximum capacity of 500,000 cars per year planned. This increase in output will allow Tesla to allocate more of its Shanghai production to markets outside Europe.
As Tesla celebrates its one-year anniversary in Grünheide, the company has undeniably changed the face of Brandenburg and created numerous opportunities for the region's residents. The Gigafactory's continued expansion and success will undoubtedly shape the future of the state and the electric vehicle industry in Germany.
Giga Berlin hits 5k builds/week�"1 year after delivering the first vehicles to customers pic.twitter.com/PZigSaSci5

— Tesla (@Tesla) March 25, 2023