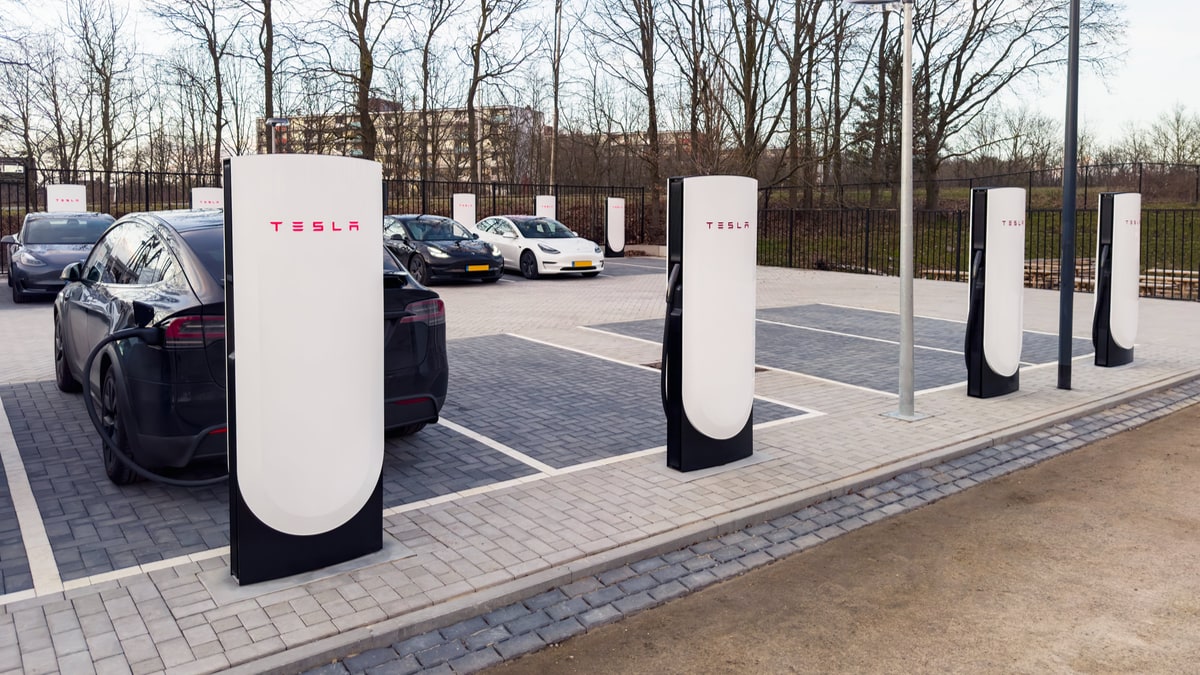 Tesla has officially opened its first-ever V4 Supercharger in the city of Harderwijk, located in the Netherlands. Some Tesla fans have been taking photos of the site, which is now officially opened to the public.
Higher Voltage Architecture and Larger Stalls
The first V4 Supercharger site has sixteen stalls, which now include longer charging cables to make it easier to charge non-Teslas. The longer cables will help in charging vehicles whose charge port may be further from the front or rear of the vehicle than a Tesla. which may have their charge port further away. All V4 Superchargers are expected to include the longer charging cables, regardless if they'll be open to non-Teslas.
To accommodate quicker charging speeds across various manufacturers, the V4 Superchargers will also have a higher voltage architecture and wider stalls. The V4 units may have up to a 300kW output, but that hasn't been confirmed.
Europe First, North America Next
Tesla had initially intended to place the V4 Superchargers near Danvers, Massachusetts, but the company has chosen to give Europe priority for EVs that aren't made by Tesla. So now, non-Tesla vehicles may use more than half of the Superchargers in Europe. In North America, where the test rollout is only getting started, the new Supercharger infrastructure is also being implemented, with ten stations first being set up.
Since last summer, reports about the size and charging capacity of the V4 Superchargers have been circulating. V4 Superchargers have taller, but narrower stalls. They also don't feature the open oval in the middle of the stall.
An important development in the growth of EV charging infrastructure is the installation of Tesla's first V4 Supercharger in the Netherlands. The V4 Superchargers are prepared to provide a more convenient and effective charging experience for both Tesla owners and non-Tesla EV owners thanks to longer cables and narrower stalls. As the V4 Superchargers continue to be rolled out in Europe and North America, the EV charging landscape will continue to evolve, bringing us one step closer to a more sustainable future.
Ordering a New Tesla?
Consider using our referral code (nuno84363) to help support our site. Model 3 and Y buyers will receive credits toward Tesla Merch, while Model S and X buyers will receive $1,000 off and 3 months of FSD for free.