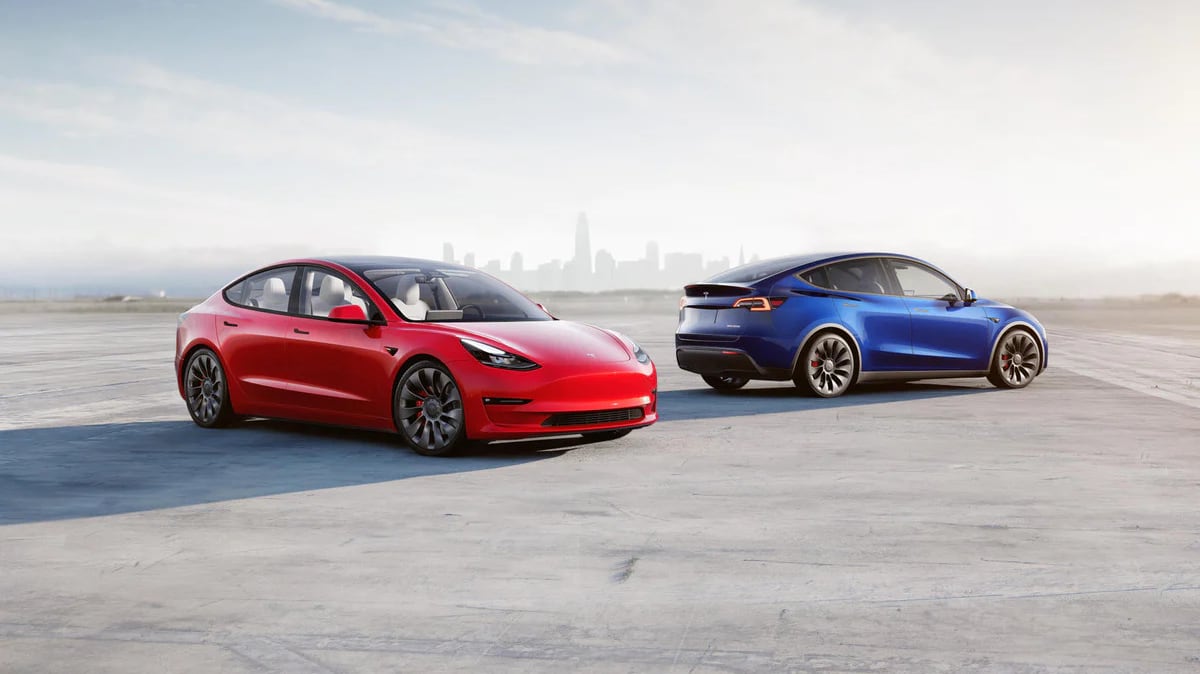 Tesla has been changing its vehicle prices in the United States to maintain its profit margins while making its vehicles more accessible to buyers. It recently announced further changes, marking the third price adjustment to some cars this year alone, and we are only in February.
Tax Credit Changes
The Model Y is now eligible for the $7,500 US tax credit, thanks to the Internal Revenue Service's latest update of electric vehicles eligible for the program. The tax credit is now available on all Model Y variants, resulting in a price hike for the Model Y Long Range and Performance trims. However, the automaker has also lowered the price of the entry-level Model 3, making it more affordable for buyers.
Price Changes for Model Y
The Model Y Long Range saw a $1,500 increase from $53,490 to $54,990. Meanwhile, the Model Y Performance variant also experienced a price increase of $1,000, going from $56,990 to $57,990. This move is the third time that the Model Y has undergone a price change in the past month, with Tesla having originally decreased the price across its lineup in early January.
Price Changes for Model 3
The entry-level Model 3 Rear-Wheel Drive variant experienced a $500 price decrease, going from $43,990 to $43,490. However, there has been no change to the price of the Model 3 Performance, which remains at $53,990.
While this seems erratic to some, consumers should remember the days before Tesla when the price of vehicles was a mystery. Remember the days of buying from legacy brands inside a dealership with a salesperson who had to run the numbers past his manager? The cost of cars was changing daily or hourly, and the public wasn't aware.
Tesla Has Room to Adjust
An infographic courtesy of the Visual Capitalist made the rounds on Twitter, showing Tesla's healthy profit margin. Using Reuters and 2022 third-quarter information, Tesla's net profit for a vehicle is $9,574, while Ford is losing $762 per EV sold. The numbers show that Tesla has a lot of room to make further price adjustments if dictated by the market.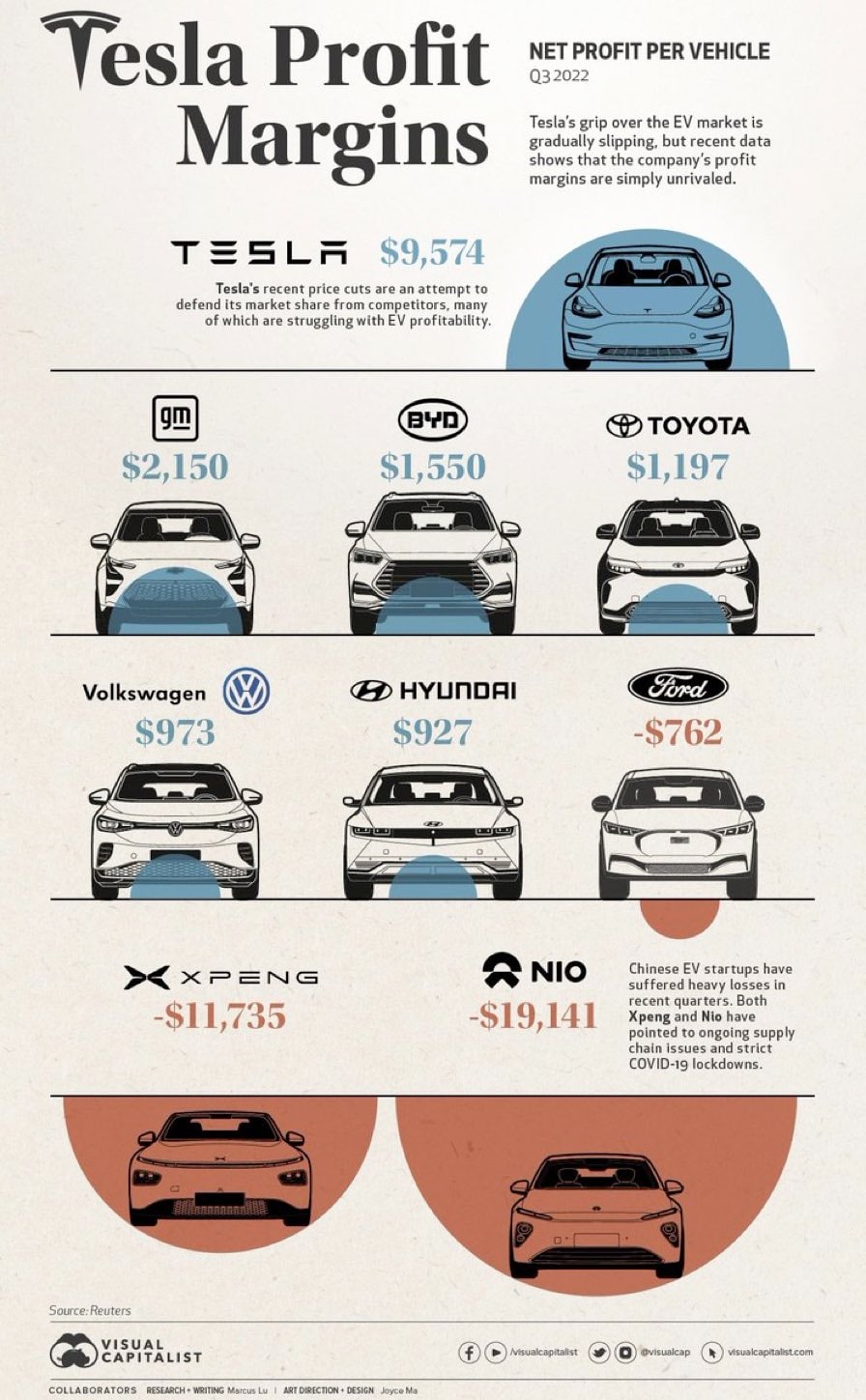 Tesla's recent price changes are helping with its profit per vehicle while also making its cars more accessible to a broader range of consumers. Despite the slight price increases for the Model Y, it remains eligible for the US tax credit, making it an attractive option for those looking for an electric vehicle. Meanwhile, the lower price for the Model 3 Rear-Wheel Drive makes it a more affordable option for those looking to switch to an electric car.