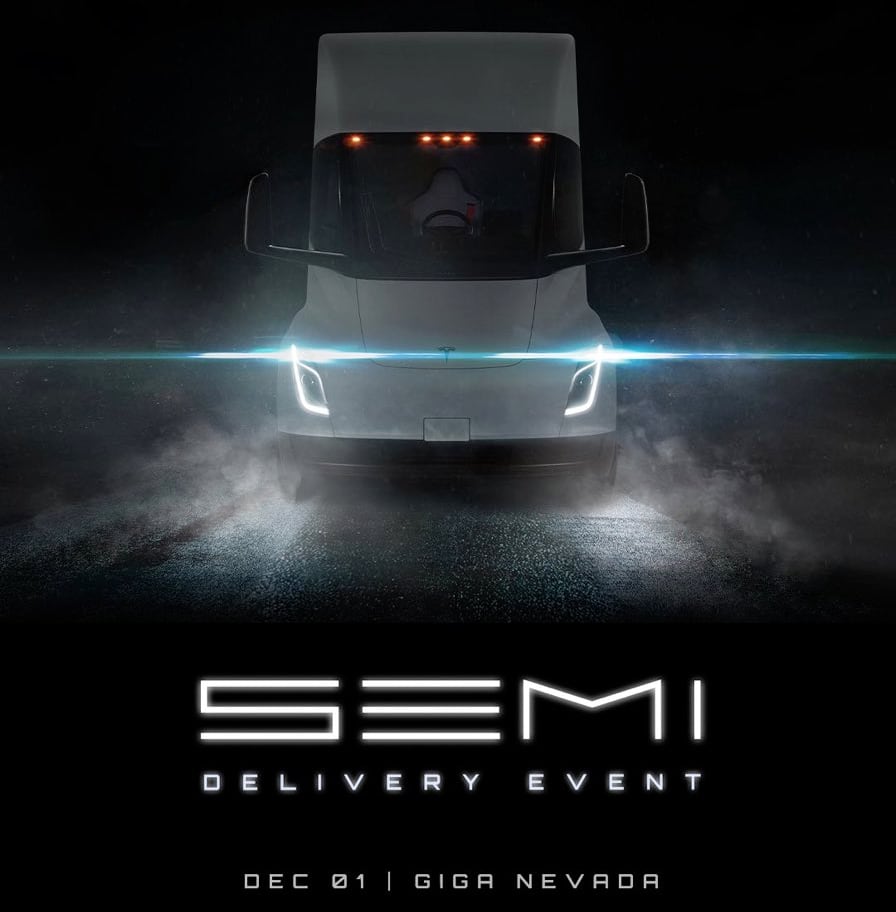 Verified Tesla stock owners are now part of a random draw to attend an event that will change the world. On December 1, Elon Musk will deliver the first Tesla Semis to Pepsi Co. This event will mark the day the trucking industry got shaken up, and the day the transportation business got electrified. Tesla shareholders can be there.
Martin Viecha, Tesla's Head of Investor Relations, tweeted: If you want to attend the Semi delivery event as a retail shareholder, please make sure you have a verified shareholder status on our IR website (unverified manual submissions are eligible if the paperwork is correct). We'll be doing a random draw where 1 share = 1 entry. He also shared the tweet from Tesla announcing the Shareholder Platform, which enables retail traders to verify their Tesla stock in minutes.
Return of the Tesla Event
The event itself is one thing; it also signifies the return of the Tesla experience. Musk and his team have held parties for years to show off some of their new ideas to enthusiasts and fans. Many people responded to Viecha's tweet, hoping to be invited and looking forward to Tesla's latest launch event. Of course, the company would not be holding an event if Musk handed the Tesla keycards to some Pepsi delivery truck drivers. The event could serve as a relaunch. It's been five years since the CEO rolled onto the stage in this massive vehicle he referred to as a beast. Therefore we may require a refresher, and it would be an opportunity for Musk to reiterate all the details of the Semi and how they match or exceed what he promised in 2017.
What We Know About the Semi
Here's a quick recap of what Musk has said the Semi would be able to do. Firstly, it will reach 60 miles per hour in five seconds, 20 seconds at the fully loaded maximum 80,000 pounds gross vehicle weight. It has a 500-mile range at maximum load weight and highway speeds. Megachargers (already installed at Pepsi in California) take an empty Semi to 70% in 30 minutes; that will be enough for 350 miles and last about six hours of driving.
Musk guaranteed the Semi would not break down for a million miles. He made the promise because of the vehicle's independent drivetrains, should one shut down, the others would take over. It also has thermal nuclear glass, a big deal because windshields are regularly replaced on trucks for safety concerns. That downtime won't impact Tesla's Semi.
These are just a few highlights. More about the Semi can be found in our story, Everything We Know About the Semi. Or you could be one of the lucky shareholders invited to the event on December 1 and find out for yourself.