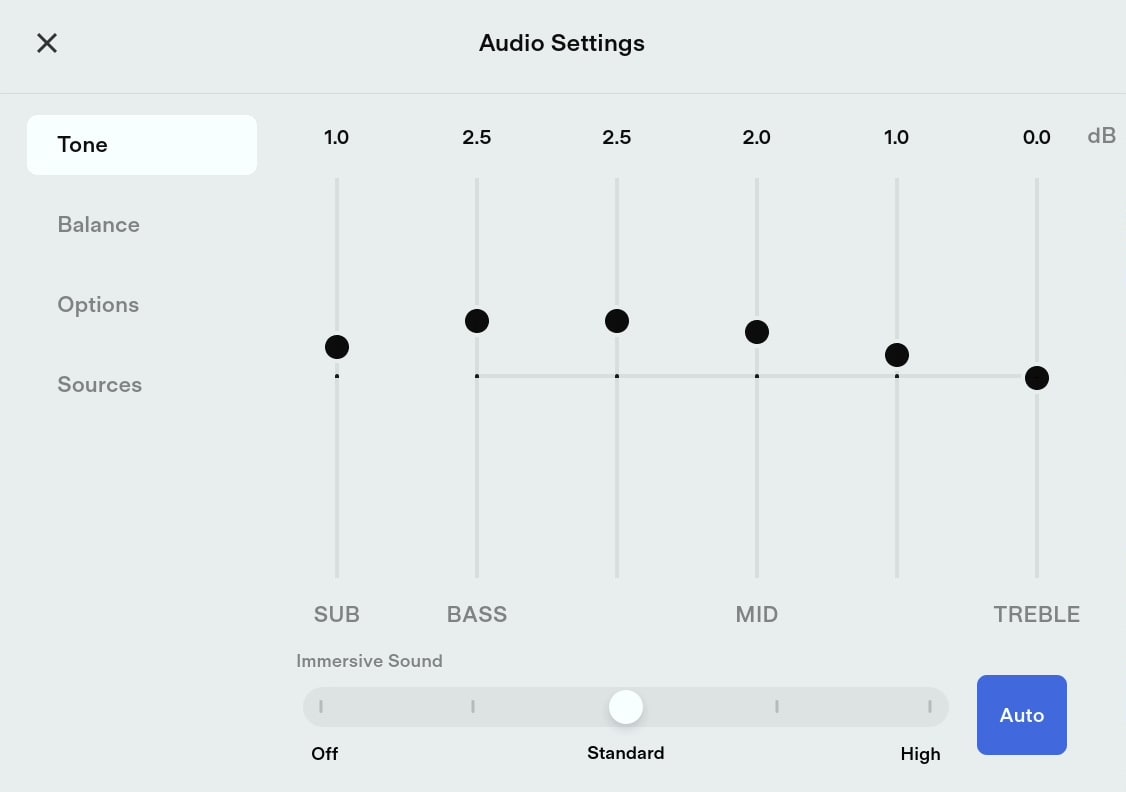 Tesla update 2021.32.20 includes an Immersive Sound update. Teslas with the premium interior option include the ability to turn on immersive sound.
What is Immersive Sound
Tesla's Immersive Sound feature helps widens the sound stage that will create a surround-sound-like experience in your car.
Immersive sound works extremely well for certain types of music, unfortunately, it doesn't always make things sound better. You may have found yourself turning the feature on for various genres and off for others, like talk shows.
Immersive sound previously had three options, Off, Standard, and High. In a recent update, Tesla gave you even more control over the Immersive Sound feature.
Granular Controls
With the 2021.32.20 update, Tesla updated immersive sound to be even better. Instead of just having a low and high setting, there are incremental steps from low to high. You can now more granularly control the amount of echo/reverb applied with four different settings. You can also disable immersive sound if you prefer.
Auto
More importantly, Tesla also introduced an 'Auto' setting that will intelligently apply the appropriate amount of immersion for the type of content that is currently being played.
Independent Subwoofer Control
Tesla initially added a new option to the equalizer for the new Model S that lets you control your subwoofer's output independently from bass, mid and treble.
In the 2021 Christmas update (2021.44.24), Tesla later expanded the ability to control your subwoofer to all vehicles with premium sound.
Easter Egg
Tesla also introduced a small easter egg into the equalizer settings. If you adjust your subwoofer settings to the maximum several times, you'll see some unique messages displayed.
It's a small thing, but it shows Tesla's attention to detail.