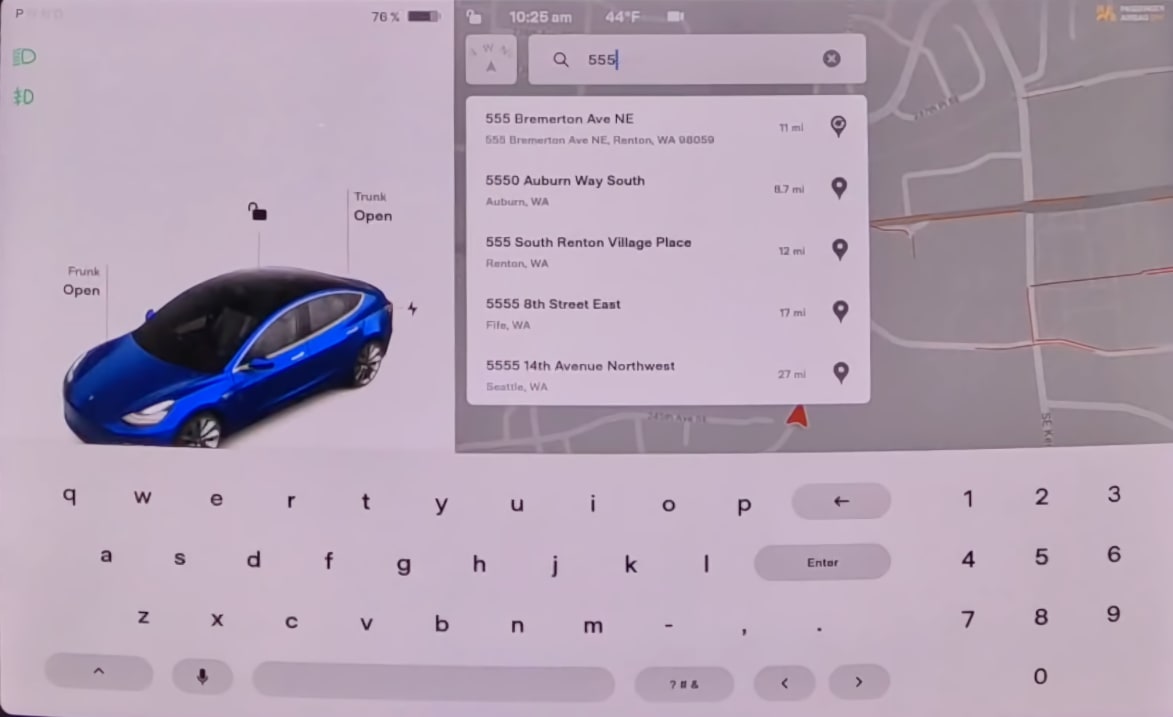 Tesla already has a fantastic navigation system. It's fast, responsive, and accurate, but Tesla constantly improving it.
They've added features such as sharing a destination from your phone, adding I'm feeling lucky buttons, and more recently added the ability to include stopovers.
We now have some information that says Tesla will be updating their navigation search results.
Unfortunately, we don't have details on exactly what will be improved, except that it has to do with improved navigation search results.
The search results are currently about what you'd expect from a navigation system. They're very similar to other navigation systems, but it'd be a nice touch if the search results included some additional information related to your vehicle's charge level.
For example, the results themselves could warn you if you don't have enough of a charge to reach the destination or to make it back to your starting location.
It's not clear what Tesla will change in their improved search results, as the results are already quite good, but another thing that could be improved is the discoverability of several elements.
For example, when searching for a destination, you can either tap on the text of the result to navigate directly to the destination, or you can tap on the pin icon to the right, which will reveal the destination on the map.
When the result is shown on the map, you can add it as a favorite and view details such as street address, phone number, website, and more
When viewing the search results, you can also tell whether you've previously visited the destination by the type of icon. If the pin icon has a circular arrow, that means that you've navigated to that destination before.
In recent destinations and favorites, you can also remove an entry by swiping right. Alternatively, you can tap and hold on the destination to reveal an X that will allow you to delete the entry.
These are little features that not all owners may be aware of, so it's possible that Tesla may make these a little more apparent in their improved search results.