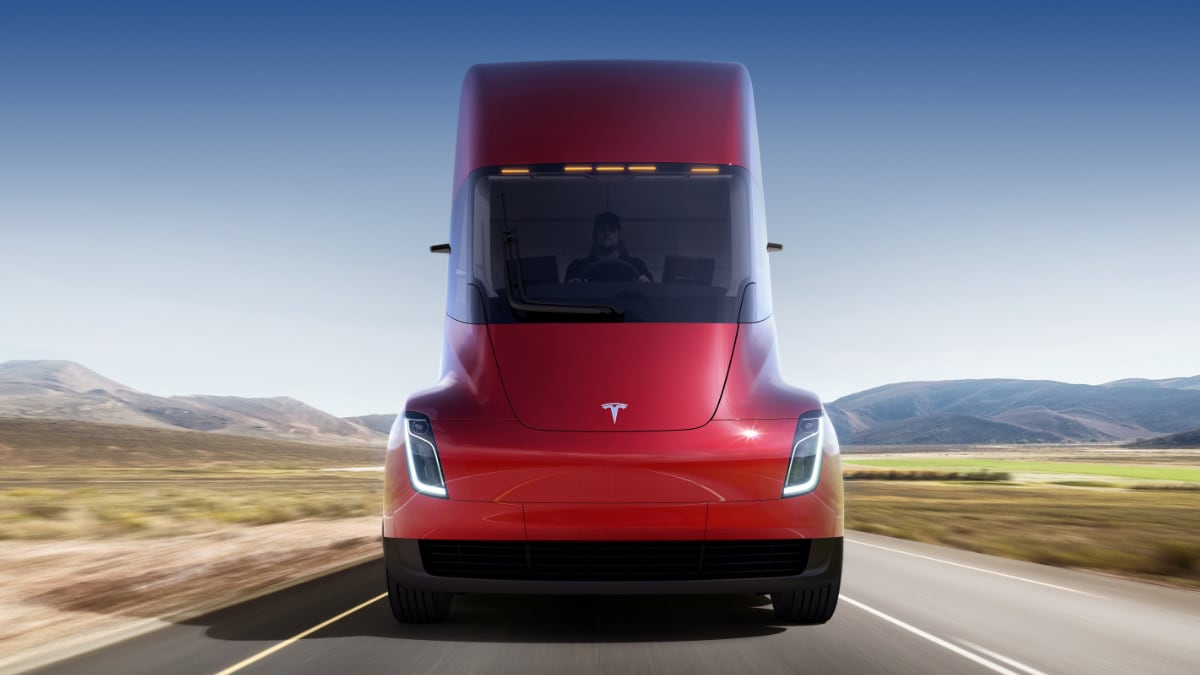 Tesla's first electric semi-truck will have a range of 500 miles and begin shipping this year, according to a tweet from Elon Musk, founder and CEO. Musk previously said that the model would be on roads in 2023, as well as Tesla's pickup truck, dubbed the Cybertruck. The projected arrival date for the Cybertruck has not changed.
The Tesla Semi Truck, which was unveiled in November 2017, is designed for long-haul trucking. It can go from 0 to 60 mph in 20 seconds when hauling a full load, which is faster than most diesel trucks.
The Tesla Semi Truck's range of 500 miles on a single charge constitutes more than double the range of the current longest-range electric truck on the market, the Daimler eCascadia, which has a range of 230 miles.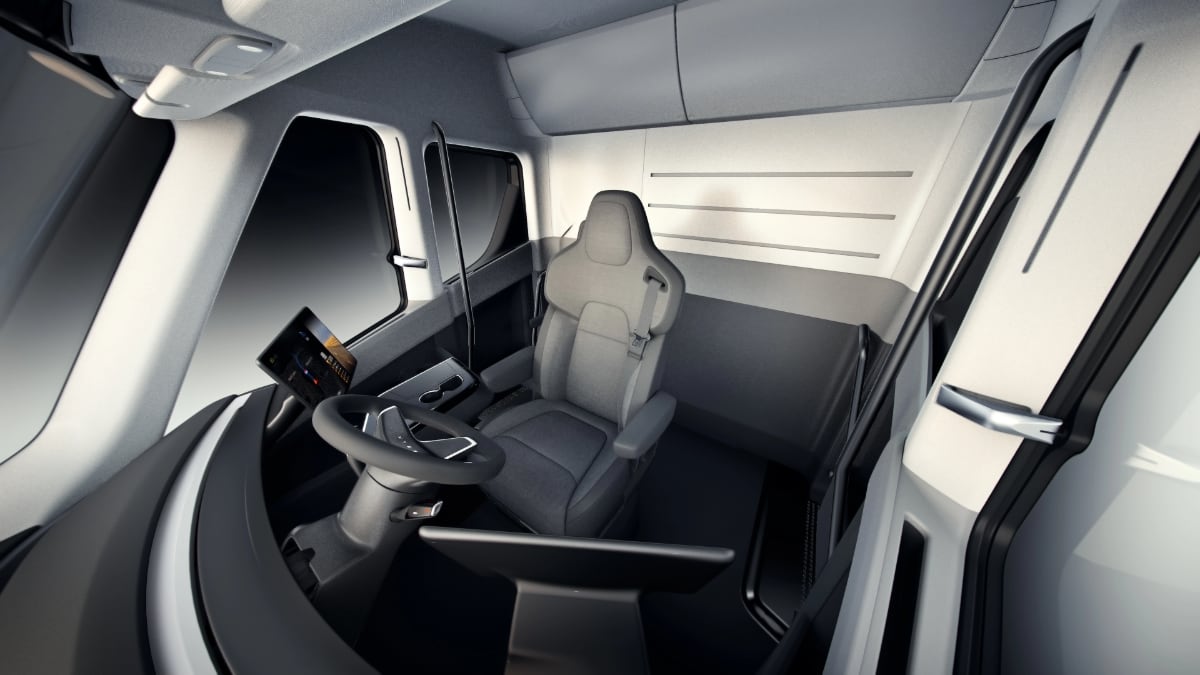 The Tesla Semi Truck is also significantly cheaper to operate than a diesel truck, Tesla has said. The company estimates that it will cost $1.26 per mile to operate the Tesla Semi, compared to $1.51 per mile for a diesel truck.
Since the company started taking orders for the truck in 2017 some of the most sizable orders have come from the likes of UPS, Walmart, and PepsiCo. The original deposit required with an order was $5,000, which was increased to $20,000 after the event in November 2017.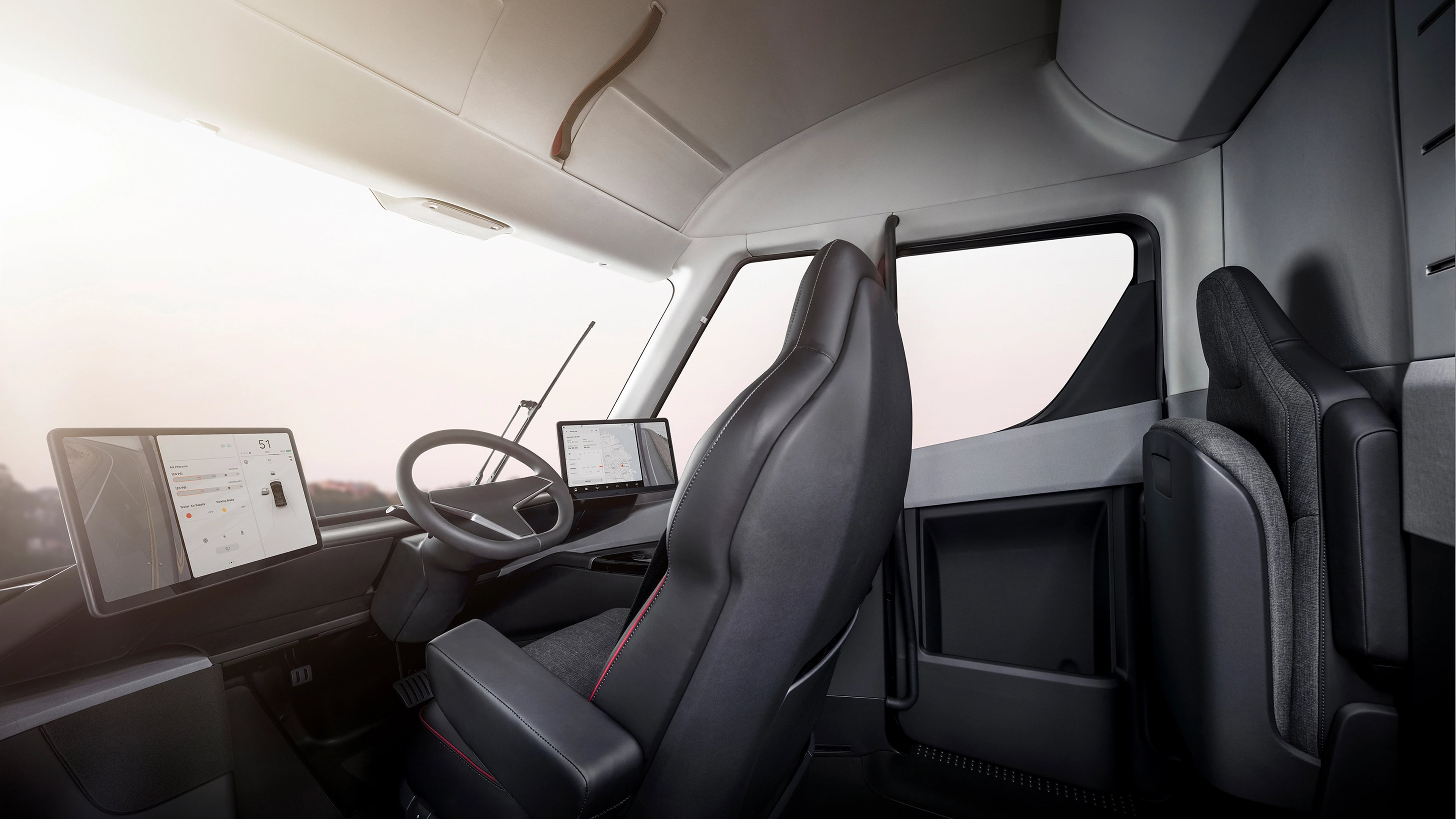 The company has not said how many trucks it plans to produce but based on past statements from Tesla we can expect the price of regular production versions for the 300-mile (480 km) and 500-mile (800 km) range versions to be $150,000 and $180,000 USD respectively.
Tesla's Semi Truck is part of the company's push to electrify the transportation sector, which is responsible for a significant portion of greenhouse gas emissions. Tesla also makes electric cars and SUVs, and it plans to start producing its electric truck next year. Tesla's ultimate goal is to transition the world to sustainable energy.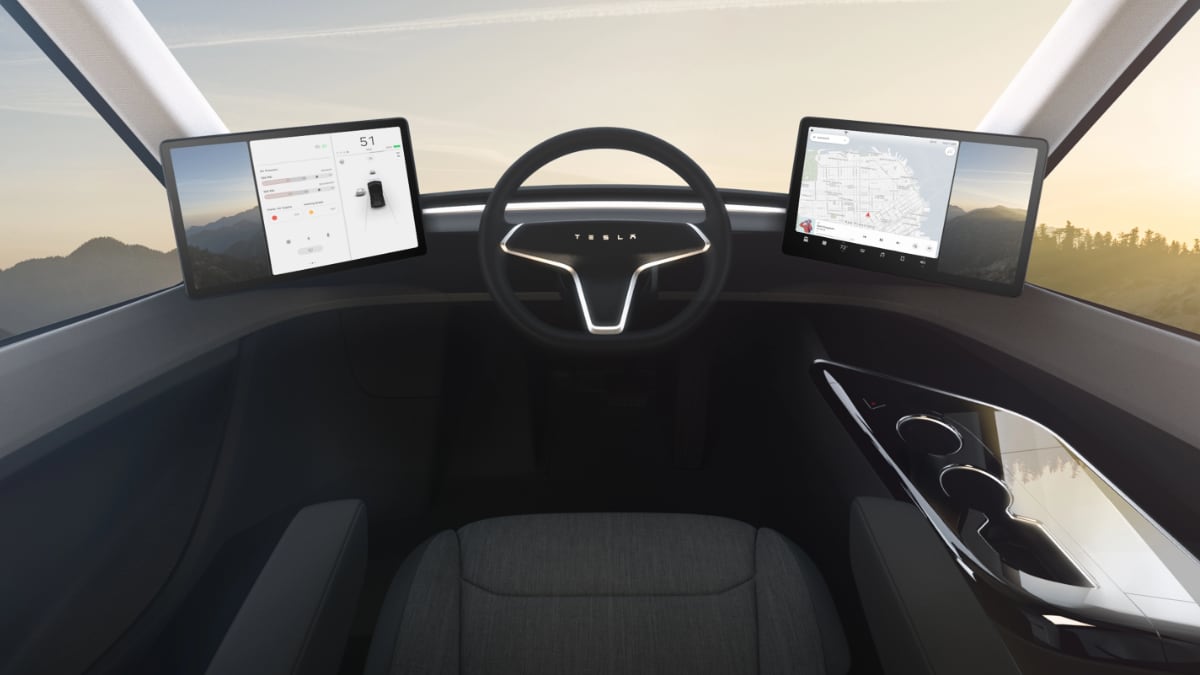 Tesla Semi Event
Tesla unveiled the Tesla Semi and the Tesla Roadster in late 2017. The entire event is below:
Ordering a New Tesla?
Consider using our referral code (nuno84363) to help support our site. Model 3 and Y buyers will receive credits toward Tesla Merch, while Model S and X buyers will receive $1,000 off and 3 months of FSD for free.