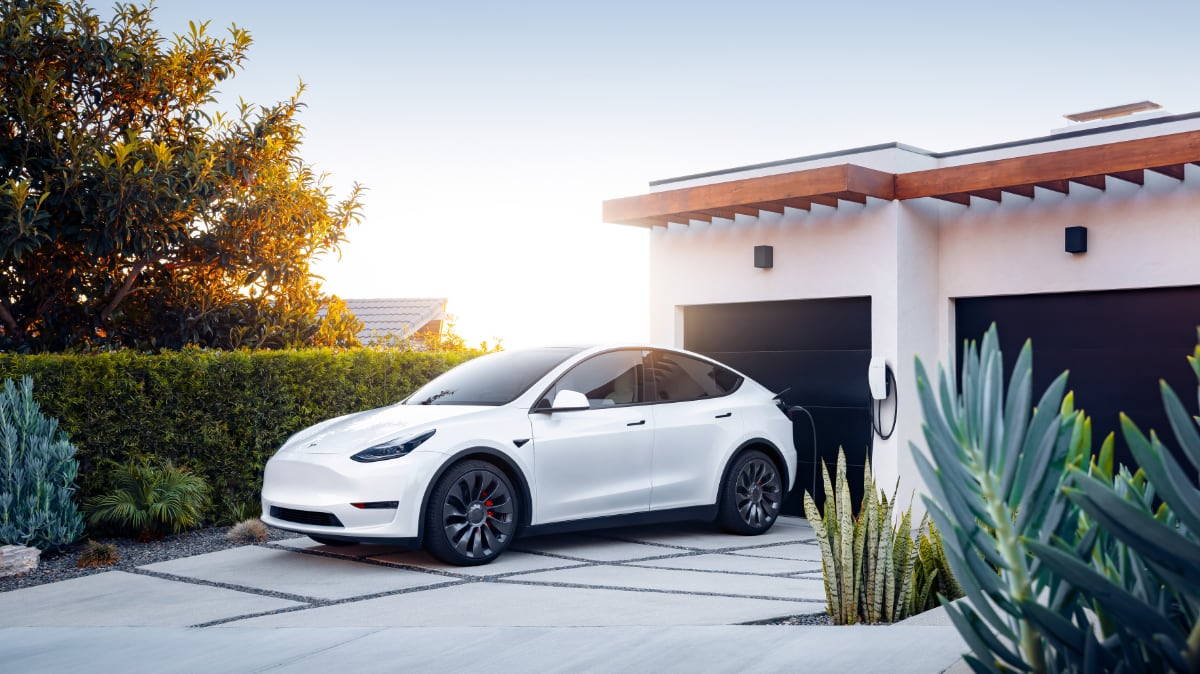 People are at risk from food and water shortages, flooding, high heat, an increase in disease, and economic loss due to climate change. Conflict and human migration are potential outcomes. Climate change has been named the biggest threat to world health in the 21st century, and it's clear that taking prompt action to lessen its effects is of the utmost importance.
Amongst the many actions we can take to reduce our carbon footprint and amount of harmful emissions that can be directly tied to us, purchasing an electric vehicle is one that could surely have a long-lasting effect. Studies have found that the more drivers transition their gas cars to electric ones, the better for ozone levels and the decrease of particulate matter or "haze". When EV adoption is coupled with switching our power generation to renewable energies, the positive impacts are even greater.
Back in 2011 the Tesla Roadster - the first serially produced lithium-ion battery vehicle - served as the face of the new EV Revolution and hinted at the possibility of fast, seductive, and opulent electric vehicles in the future. Worldwide sales of electric vehicles are now in the millions of units since its introduction, with Tesla accounting for almost 2 million of those sales.
But a high EV adoption rate not only means good news for the planet we currently live in. It also dramatically increases the survival chances of our children and grandchildren, the generations to come. According to a study published just last year in Nature Communications, "adding 4,434 metric tons of carbon dioxide in 2020 - equivalent to the lifetime emissions of 3.5 ordinary Americans - could cause one extra death globally in expectation during 2020-2100."
This is where electric vehicles can play their part. Let's look at Tesla's most recent impact report as an illustration. The average combustion vehicle emits 450 g CO2e every mile, or 68 metric tons over the course of a lifespan of 150,000 miles (241,401 km), according to that report. In contrast, the Model 3 emits 180 g CO2e/mile when charged through the American power grid, which is equivalent to 27 metric tons of carbon dioxide over the course of a lifetime.
We save around 40 metric tons of carbon over the course of a lifetime for every person who abandons their gas car for an electric vehicle. Tesla sales alone have saved our planet from around 80 million metric tons of carbon, assuming that most people would have gone with a gas car in an alternative universe where the electric revolution never happened.
According to the above-mentioned study, since every 4,000 metric tons of carbon emissions are predicted to result in an additional death, around 20,000 lives have been saved as a result. If we take into account the 10 million electric cars sold by other manufacturers, the number of lives saved increases to a staggering 120,000. Human lives are not the only direct beneficiaries of a higher EV adoption rate, however. Another study published by Northwestern university found that if EVs replaced 25% of combustion-engine cars currently on the road, the United States would save approximately $17 billion annually by avoiding damages from climate change and air pollution. In more aggressive scenarios -- replacing 75% of cars with EVs and increasing renewable energy generation -- savings could reach as much as $70 billion annually.
Many EV detractors mention that the electricity used to charge EVs still comes from fossil fuels, and therefore it balances out tail-pipe emissions savings. But this is not an accurate picture. Some electric charging stations even use renewable energy to charge EVs nowadays. However, EVs still result in fewer emissions overall even when their charging is coal powered. For example, electric vehicle use has resulted in a 20% reduction in greenhouse gas emissions in nations that rely heavily on coal, like China.
And sure, if done carelessly, EV battery manufacture might be dangerous to the environment. Nearly all EV emissions are 'well-to-wheel emissions' created during the battery production process. Because EVs are still a relatively new technology, the energy sources used to make batteries do not conform to industry standards, which increases the carbon footprint. But things are starting to change in this regard.
Compared to two years ago, the carbon footprint of modern EV batteries is two to three times smaller, and it is getting cleaner all the time. EV automakers are establishing standards for the suppliers of their batteries. For instance, they mandate that vendors exclusively produce using renewable energy sources like solar and wind. These sources can supply the substantial energy required to make EV batteries without producing damaging pollutants. Tesla, for example, intends to produce its batteries with only renewable energy.
Taking all these factors into consideration, we can only hope the EV Revolution is here to stay. We no longer have the luxury of being shy when it comes to reducing emissions and pollutants that are clearly accelerating climate change, and even though sometimes it can be easy to feel like there is not much we can do as individuals to prevent this, driving electric, while pushing for broader adoption of renewable power sources (including inside our own homes) is definitely a start.