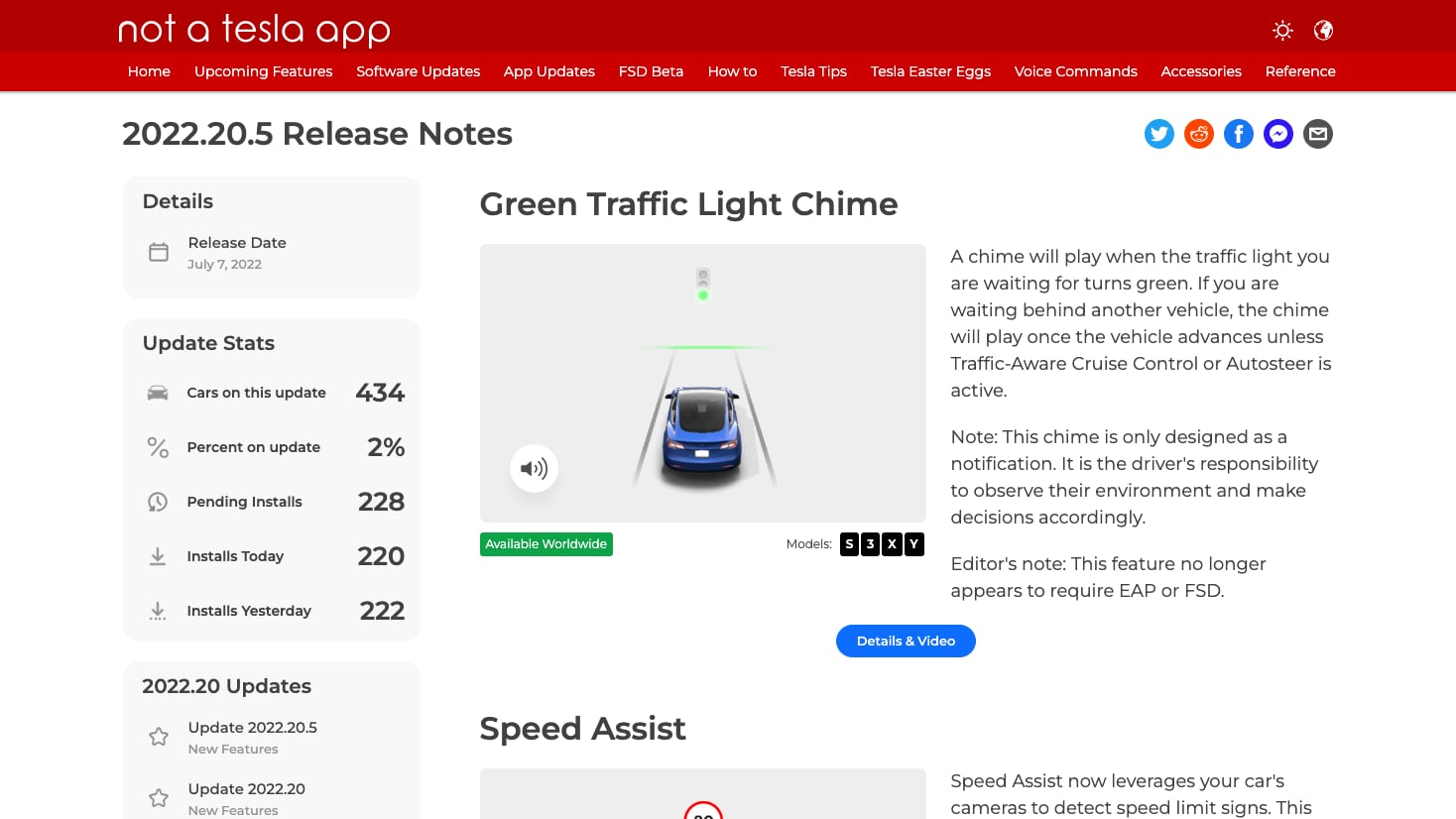 Today we relaunched one of our favorite features; the software update pages!
We get just as excited as you do when receiving an update for our Tesla. Tesla somehow makes a five year old car seems new again. It really never gets old.
We've made a significant amount of improvements to our software update pages to make them even better.
Here are some of the changes you'll find on the new pages.
• You'll be able to see whether a feature is available in your region
• We'll show you the hardware required for each feature
• We'll now more accurately display which models a feature applies to
• You can now continue scrolling to view previous updates
• We're even reducing the number of ads (yay!)
• There's a brand new design that's cleaner and less cluttered
We launched Not A Tesla App two years ago to focus on Tesla software and its amazing features, but it's grown to be even more than that and some of our features in the future will take this even further.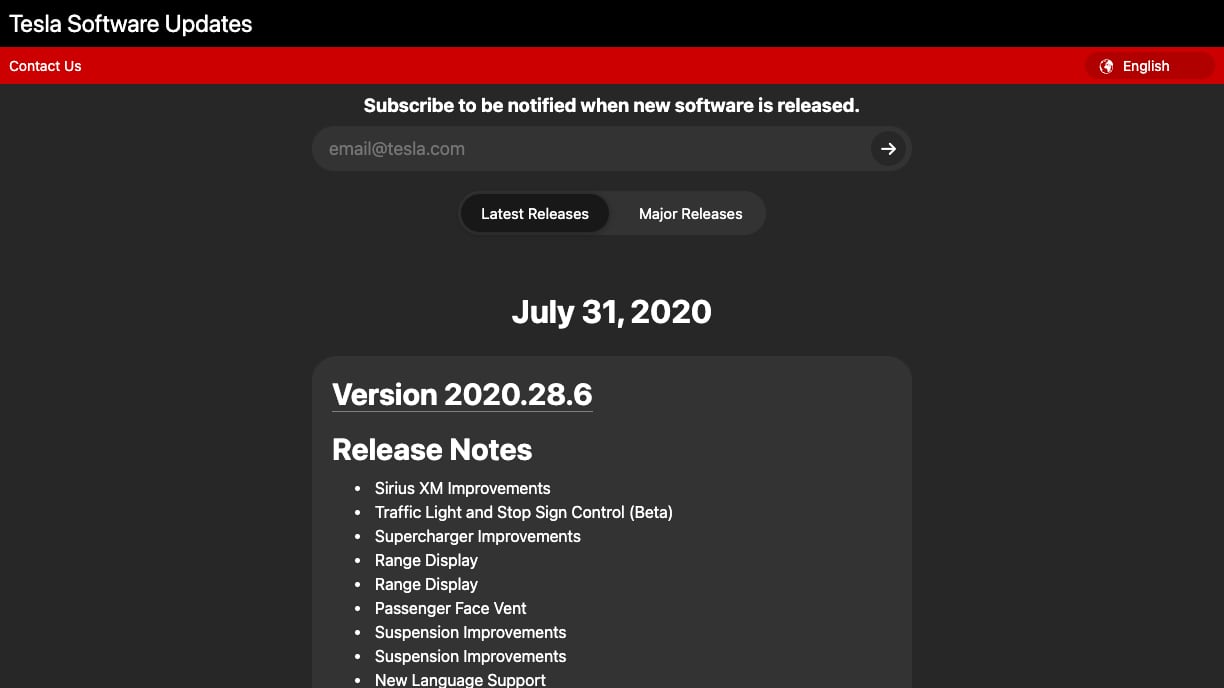 We've come a long way since the site's inception and there are a lot of updates and features in the pipeline that we're excited to share soon.
If you have any friends that are Tesla fanatics, let them know about our site. If you're sharing or quoting our articles, we'd love a link back. This helps us immensely.
Our goal is to keep Tesla fans informed, not only about updates, but also about new and upcoming features.
Follow us on Twitter and Facebook. Keep the shares, retweets, likes, and comments coming. We appreciate them so much.
Stay tuned for more new features in the coming weeks and months. Our next feature is just a few days away.
Thanks for being a Tesla fan and supporting us along the way.
So go right ahead, check out the new update pages, and let us know what you think.