By Gabe Rodriguez Morrison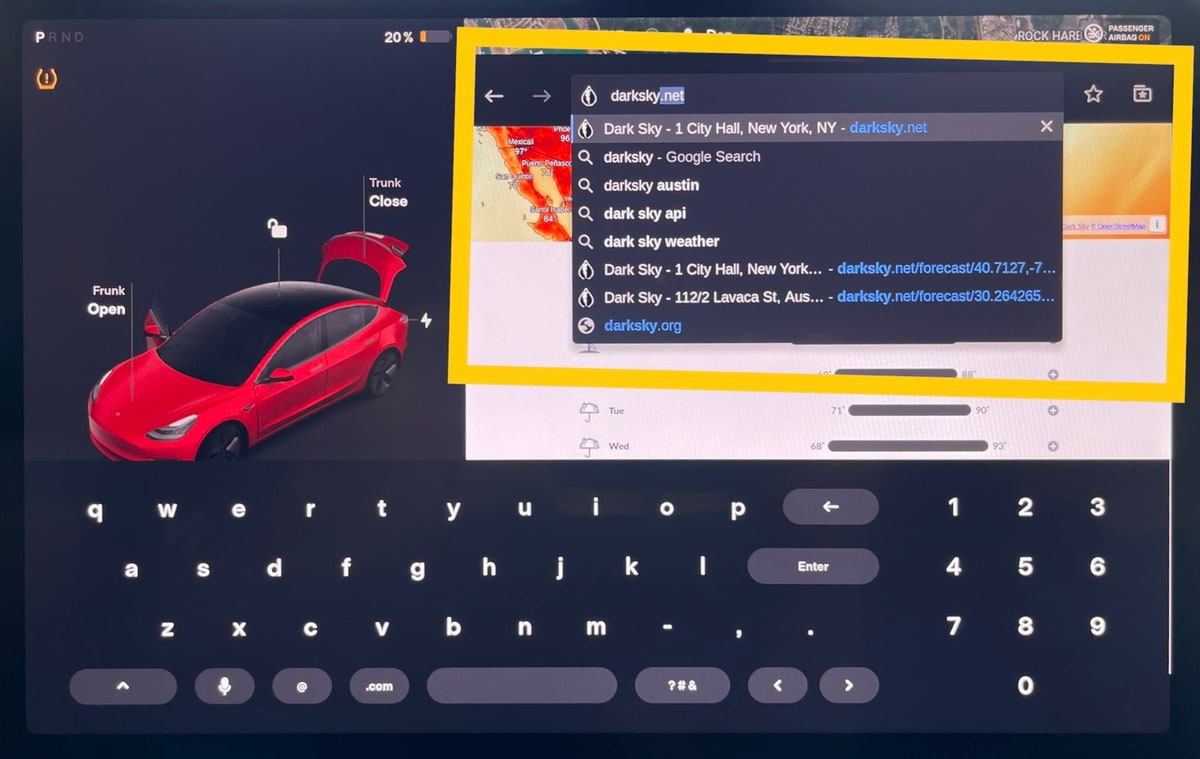 A great feature that all Teslas have is the ability to browse the web using the car's touch screen.
All Teslas have a Chromium-based browser, which is the same engine that powers Google Chrome. Although the browser is much faster in newer models, it's a great tool to have at your disposal.
With update 2022.12.1 (release notes) Tesla has made several improvements to make the browsing experience even better. Thanks to Dan Burkland (@DBurkland) on Twitter, we now have details and images on everything Tesla updated with its browser in 2022.12.
Top Row
In Tesla v11, the browser became a part of the Entertainment section, which meant that the browser now had an additional bar on top. The bar displayed the word Entertainment, and let you easily switch between Aracade, Theater, Toybox, or the Browser. Unfortunately, it also decreased the amount of space available to display a website's contents.
With 2022.12.1, this bar has been removed, so that back, forward and the address bar are now at the very top again.
Autocomplete
When typing in a URL or search phrase in the address bar, the browser will now display autocomplete results underneath the address bar.
The autocomplete results are similar to what you'd see on a desktop or mobile device, providing helpful suggestions based on your query or browsing history.
Installed on 0% of vehicles
Last updated: Jun 7, 12:47 am
Browser Engine
The browser itself has been updated to a newer version of Chromium which brings improved security and browser rendering.
Favorites
Your browser favorites dialog has also received a minor facelift. The information that is displayed remains the same, but the UI now has a cleaner look.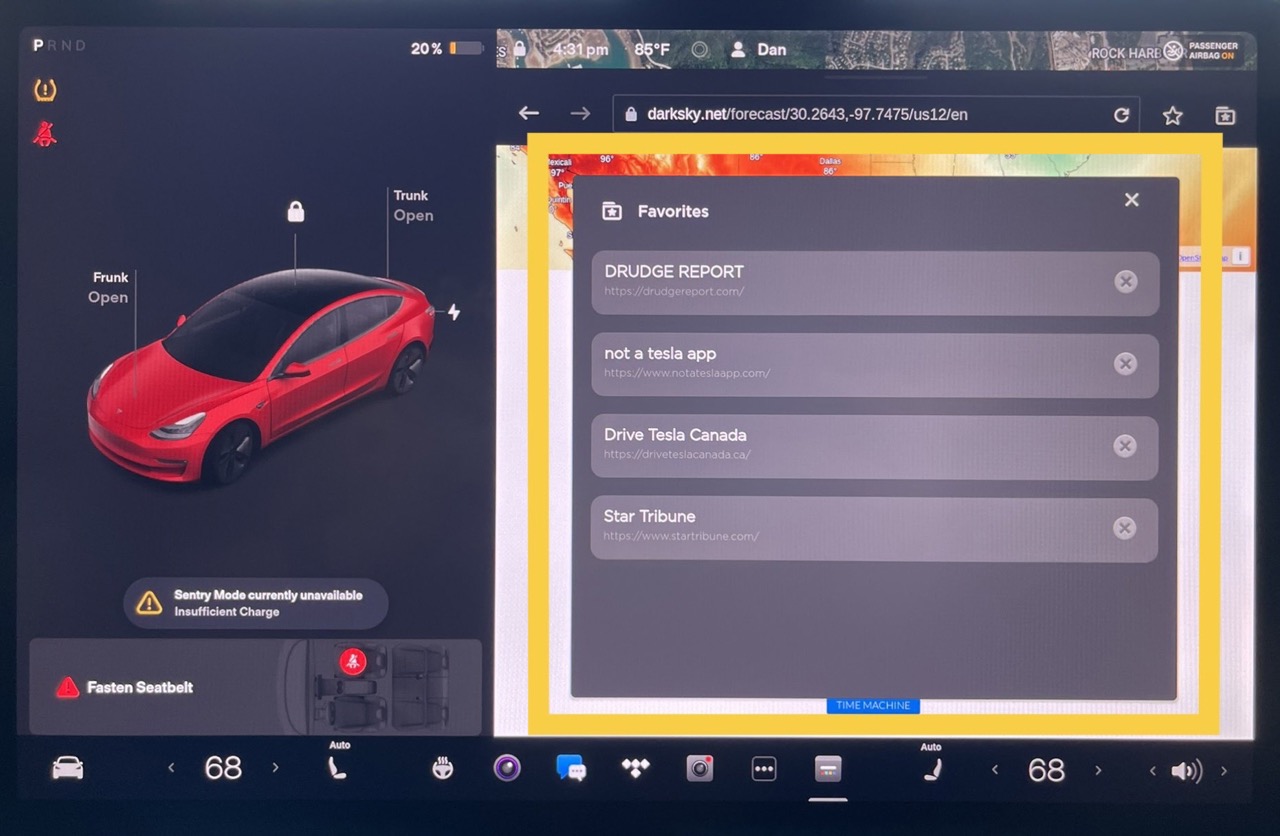 New Welcome Screen
The loading screen for the browser has been updated from a generic icon to the Tesla logo.
In addition to your favorites showing up in the Favorites menu, Tesla appears to now show you your most visited sites directly on the welcome screen as well. This is similar to how other major browser will display your most used sites when opening a new tab.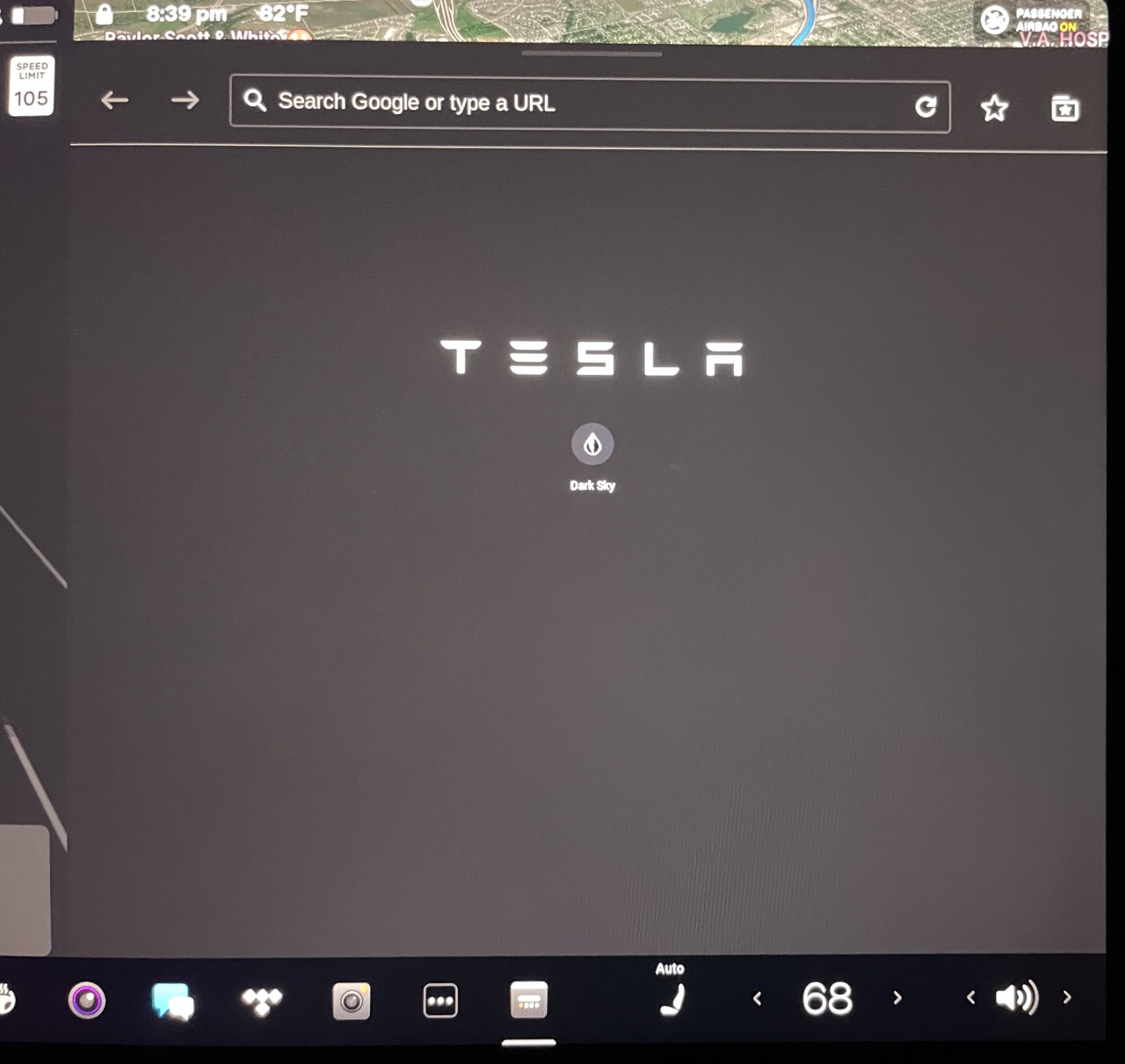 Browsing History
Since your browsing history is now used for search autocomplete, Tesla has also added the ability to clear your browser history.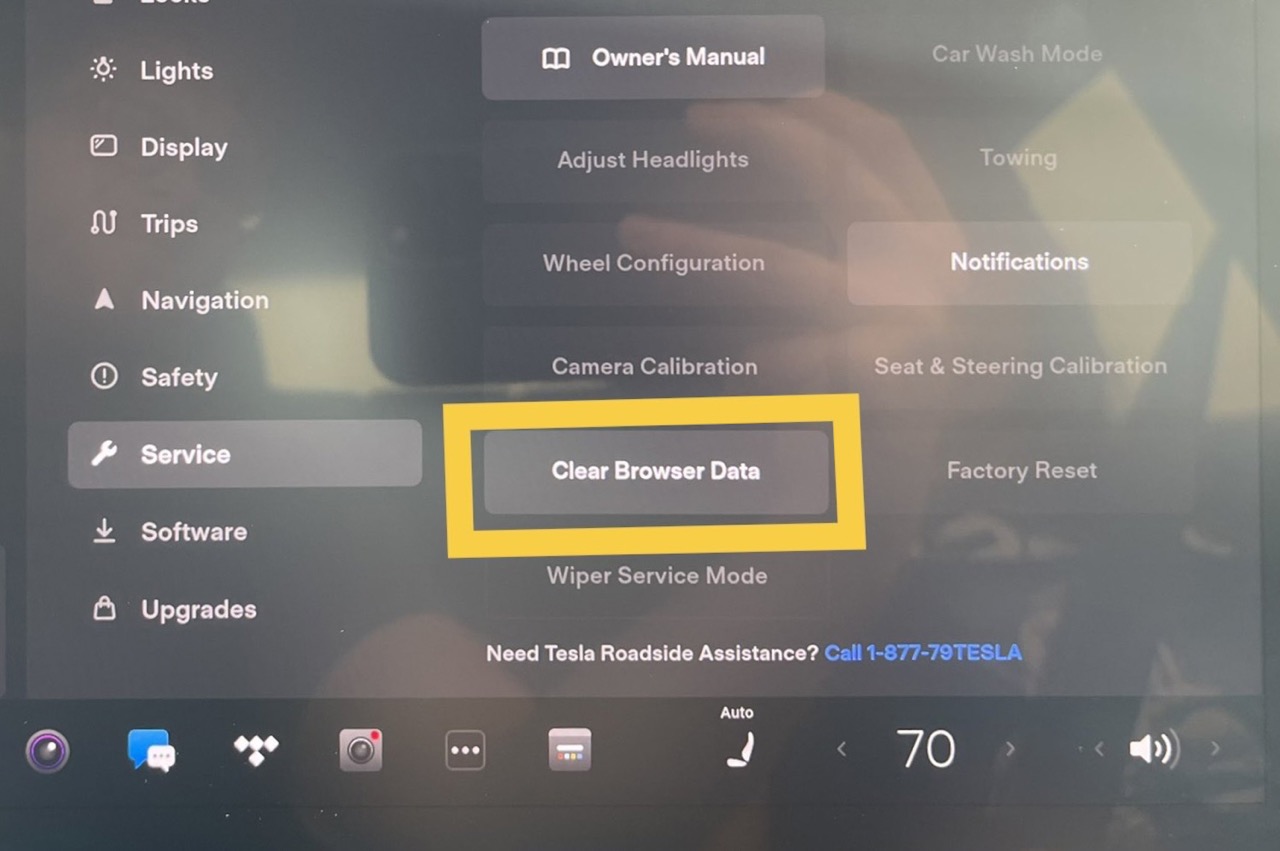 You can remove a single result from your history by tapping on the X button in the address bar autocomplete dropdown, or you can clear your complete browsing history by navigating to Controls > Service and tapping on Delete Browser Data.
The web browser is certainly a useful function in Teslas, as it gives you the ability to view sites or open web-based apps that you might otherwise not have access to.
Since Tesla doesn't yet support apps, one use for the browser is to display web-based apps or games.
One feature I'd love to see Tesla add in the near future is a "full screen" mode that will let you browse the web using your vehicle's entire screen.
Update 2022.12.1 has brought many improvements to Tesla vehicles. One of the other major improvements included in this update is the ability to add seat heaters, wiper and window defrosts back to the launcher.
This update has just started rolling out, with only 2% of the entire fleet having access to the update so far, so be sure to keep an eye out for these exciting features.
Ordering a New Tesla?
Consider using our referral code (nuno84363) to help support our site. Model 3 and Y buyers will receive credits toward Tesla Merch, while Model S and X buyers will receive $1,000 off and 3 months of FSD for free.