By Gabe Rodriguez Morrison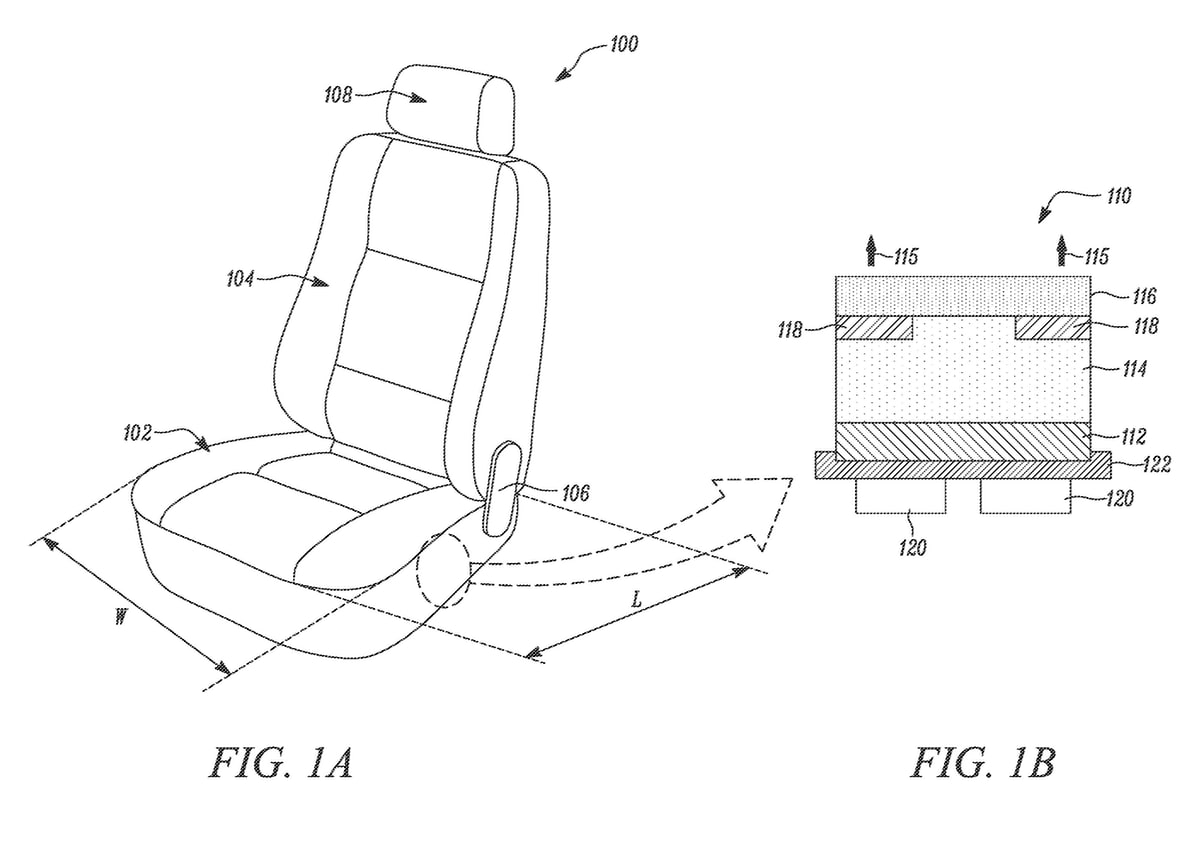 In February of 2019, Tesla filed a patent for a "Vehicle seat with an integrated temperature-control system," and now it seems the company has just updated the patent.
The new system will heat or cool the seats as needed with the use of coolant, which will ultimately lead to increased comfort and reduced power usage.
The new system will be much more efficient and comfortable than current heated seat technology. Traditionally, car seats get heated by an electric current that flows through resistors and get cooled by a fan under the seat.
The difference between electric resistor-based seat heaters and these new refrigerant-based seats could be compared to Tesla vehicles with electric heaters and those with a heat pump.
A model with a heat pump extracts heat from a refrigerant that is run through the system instead of generating heat using electricity directly. Heat pumps are much more efficient at generating heat when compared to electric heaters. We'd expect a similar efficiency gain from Tesla switching to these new temperature controlled seat heaters.
Most seat heating and cooling systems have 3 heat/cool settings that must be manually adjusted. These types of seat heaters are basically on/off switches and can not control the temperature of the seat well.
Tesla recently added automatic seat heater functionality to Teslas to help address this issue. The new auto setting will automatically turn on seat heaters then gradually lower their temperature as the cabin warms. However, it appears that Tesla is aiming to provide an even better solution with this patent.
Precise Temperature Control
These new seats would be able to precisely control their temperature so that you can set an exact temperature for your seat just like you do for the cabin temperature.
The new seats would be much more efficient than using electric seat heaters and would provide better cooling than running cold air through vented seats.
Better Cooled Seats
Ventilating air through the seat is rarely enough to remove excess heat for the comfort of the passenger.
Instead of blowing cold air into the seat, these new seats would work like an air conditioning system, by removing heat from the seat. This would be much more effective at cooling down the passenger.
Additionally, traditional seat heating systems take up a lot of space and are ineffective because heat typically has to travel through multiple layers of fabric and other materials.
The same way fluid is used to heat/cool batteries, the new system will more effectively transfer heat with the circulation of fluid in between layers of the seats.
The new patent includes multiple layers inside the seat. Under the outermost layer of the seat, there will be a layer of heating/cooling fluid. The fluid will circulate under this layer through the entire seat to ensure that all parts are evenly heated/cooled.
This invention shows how Tesla is innovating and paying great attention to detail in every possible way to make their vehicles more efficient, comfortable and enjoyable for the user.