The Model 3 and Model Y manuals have been recently updated to reflect a new feature for Tesla's most popular vehicles.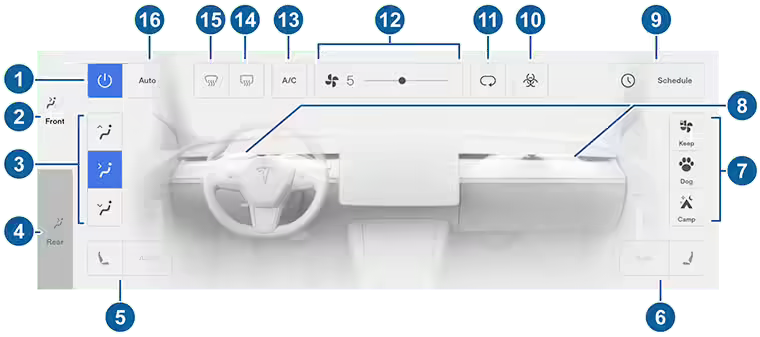 The Model 3 and Model Y manuals now show that not only will the cars include heated seats as they have since being introduced, but they will also include cooled seats.
Ventilated seats have been a feature that Tesla previously only offered in their top models.
Tesla has slowly been bringing a lot of features that were exclusively available in the Model S and X to all of their cars.
The Model 3 and Model Y have gained a heated steering wheel, MCU 3, and other features that were previously exclusive to the Model S and Model X.
The Model Y now also offers Bioweapon Defense Mode. Unfortunately, it's not available in the Model 3 due to space constraints for the HEPA filter.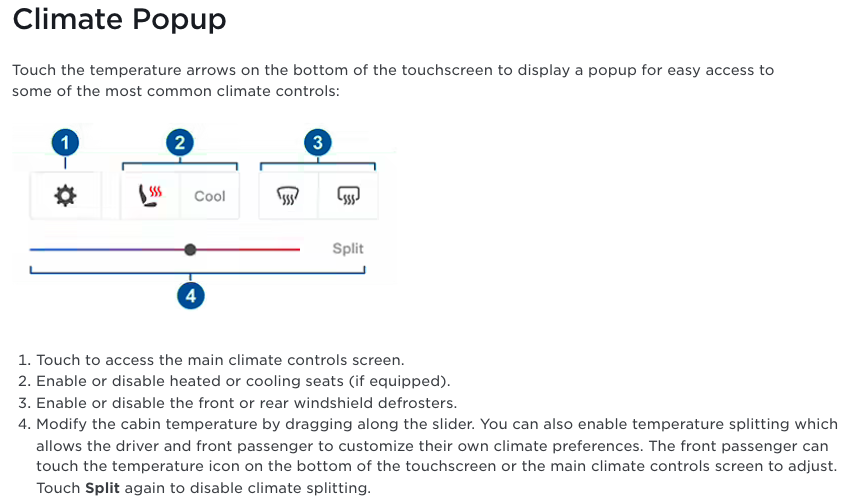 At this time the cooled seats have only been seen in Tesla's online manual, and there is no other confirmation that cooled seats are coming definitely coming to the Model 3/Y.
When Tesla builds their online manuals they tag each feature with the model it applies to. If a feature is available in all models, then it doesn't get a model tag and it's implied that the feature is available for all Tesla models.
The Tesla manual states:
Touch the driver's side seat icon to adjust seat heaters for the driver. The seat operates at three levels from 3 (highest) to 1 (lowest). The seat icon displays twisting lines that turn red (heating) or blue (cooling) to corresponding with the set level. Auto, which displays when the climate control system is set to Auto, warms or cools the front seats based on cabin temperature.
The ventilated seats footnote does not specify any models, which makes it show up in all manuals, for the Model 3/Y and Model S/X. This could very well be an oversight by Tesla, but it's also possible that Tesla is planning to add ventilated seats to all of their vehicles.
The Model 3 and Model Y will also gain heated wipers this year, which will prevent snow from building up on the wipers themselves. If you've ever driven through a snowstorm in your Tesla, you understand how valuable of a feature this will be.
In the past few months, there have been numerous changes to Tesla models. Tesla is set to open Giga Berlin and Giga Texas factories this year, so if Tesla is planning to make major changes to these vehicles, it makes sense for Tesla to make them now before assembly lines are built and in the new factories.