Cybertruck release pushed to 2022
August 9, 2021
By Nuno C.
The Tesla Cybertruck was unveiled to the public in November 2019. For many who remember that day, the reveal came as quite a shock. No one expected the Cybertruck to look as it did. After many months of speculation, fan renderings and teases by Elon Musk, everyone was expecting a futuristic, armored vehicle like truck. No one expected what we received.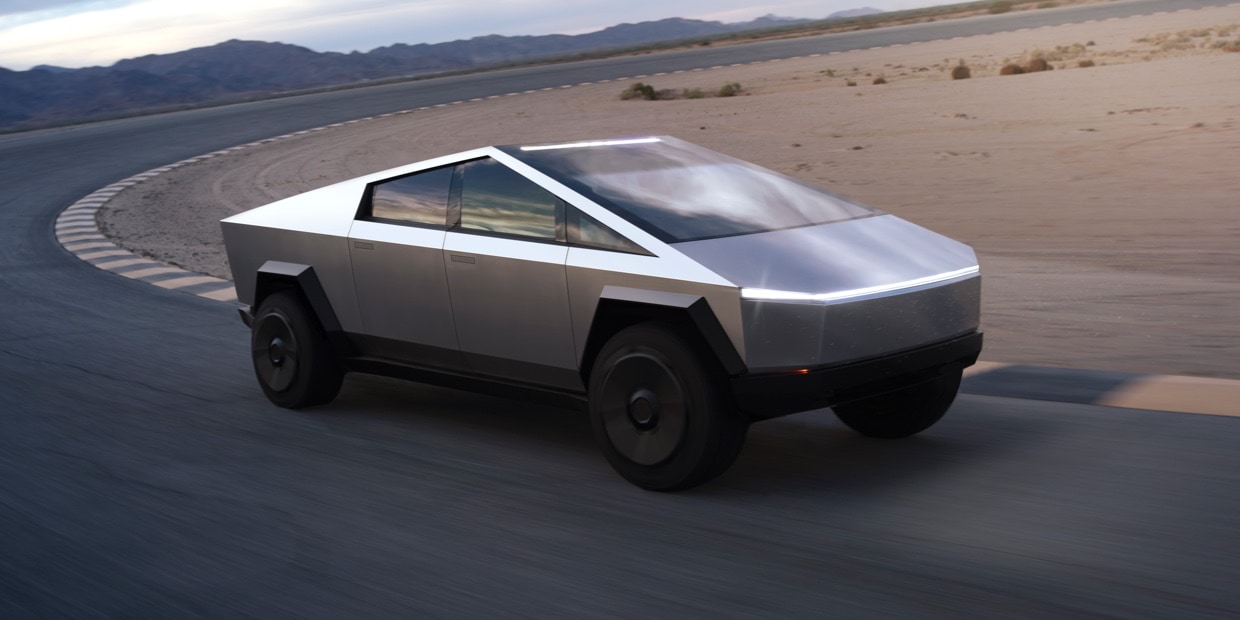 The initial feeling for most Tesla fans was shock. There was quite an uproar in the community and some disappointment was expressed, but it didn't take long for fans to start liking this unexpected design. By the next morning, many fans were already getting used to the Cybertruck's unique look and capabilities. I believe it was a shock because it's not what most fans expected. We built up these certain expectations and it's not that the Cybertruck didn't live up to them. It just wasn't what we thought it would be. Once we came to terms with that, we loved the Cybertruck for what it was; a completely different vehicle that was unlike anything else we've seen before. The Cybertruck truly does look like it's from the future and makes current trucks look antiquated and boring.
The Cybertruck was initially slated to enter production in late 2021. However, according to an updated timeline on Tesla's website, production has now shifted to 2022. This could mean early 2022 and may just be a slight shift in the timeline due to sourcing delays, battery production or similar situation that many companies are facing today.
The delay doesn't come as a big surprise since things have been fairly quiet on the Cybertruck front and we're already two-thirds through the year. The Cybertruck continues to be a vehicle so many of us are looking forward to. No one knows how Tesla's entry into the truck market will do. It could be a total flop, or more than likely a huge hit, but one thing is for sure. It'll be a head turner.