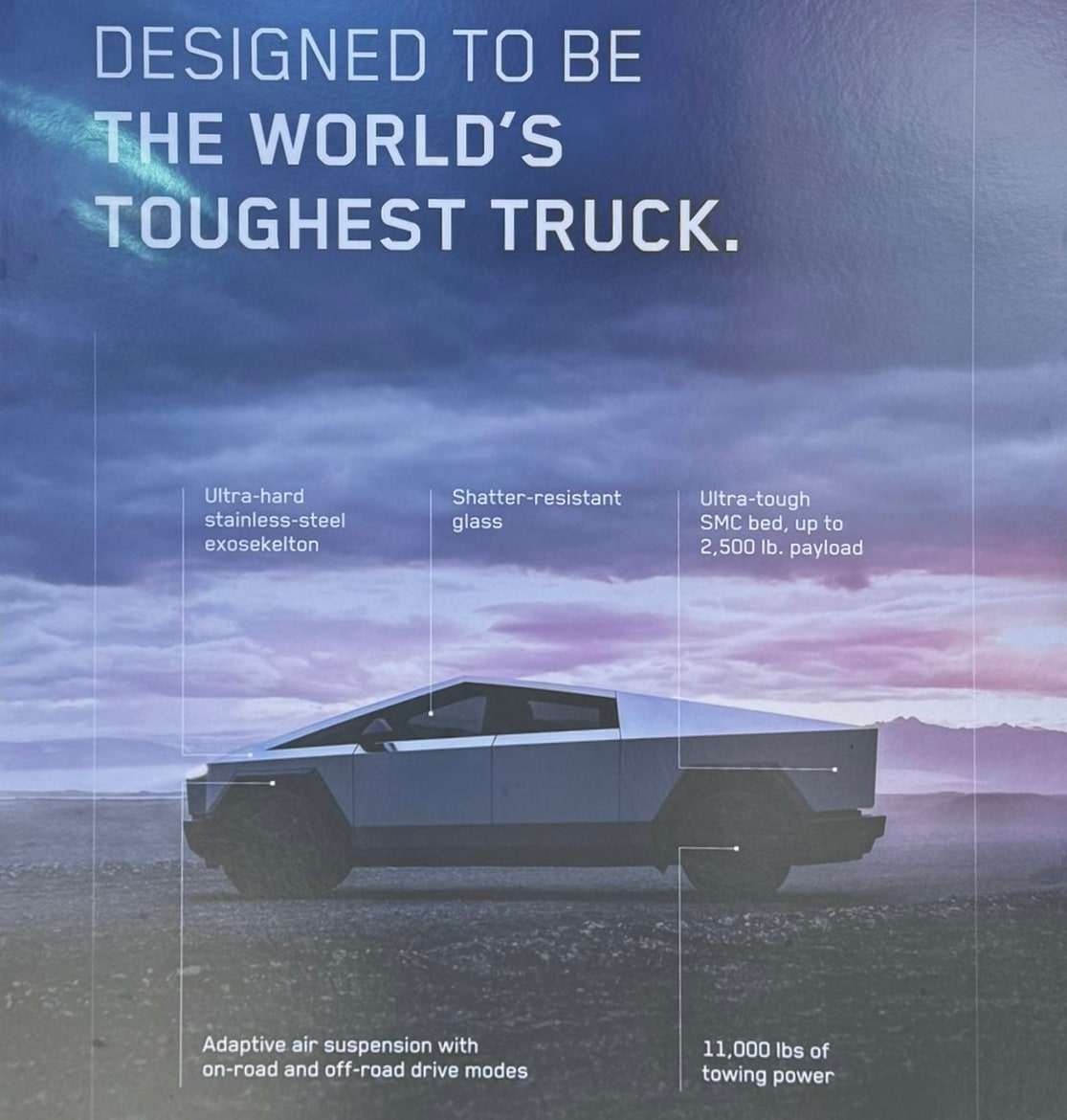 Tesla is showcasing its Cybertruck in at least two of its retail locations, specifically in the showrooms of San Diego and San Jose. This display coincides with Tesla's preparation for the official production launch of the Cybertruck at the end of November 2023.
The Cybertruck on Display
One of the Cybertrucks is showcased in San Diego at the Westfield UTC Mall in the La Jolla neighborhood, however, other Cybertrucks have been seen en route to various locations, indicating a possible wider rollout.This move by Tesla is intriguing as it comes ahead of the official release of specs and pricing. It appears to be a strategic decision to generate buzz and drive traffic to Tesla stores, potentially boosting sales of other models like the Model 3 and Model Y.
Towing Capacity and Payload Revealed
An eye-catching aspect of the Cybertruck's presence at the San Diego store is the advertising sign outside. It officially reveals the truck's towing capacity and payload: a towing capacity of 11,000 lbs and a payload of 2,500 lbs. Interestingly, Tesla does not mention a specific trim, which could imply a single version at launch. However, it remains unclear if this will be the dual motor or tri-motor variant.If this specification pertains to the dual motor variant, Tesla is close to their initial projections made back in 2019, albeit with a slight shortfall in the payload capacity.
Original Specifications: A Comparative Look
At its announcement in 2019, Tesla had outlined three versions of the Cybertruck with varying capabilities:
| Variant | Range (miles) | Payload (lbs) | Towing Capacity (lbs) |
| --- | --- | --- | --- |
| Single Motor | 250 | 3,500 | 7,500 |
| Dual Motor | 300 | 3,500 | 10,000 |
| Tri Motor | 500 | 3,500 | 11,400 |
These initial specifications provided a broad range of options for potential buyers, but its not clear whether Tesla will still produce three variants of the Cybertruck.Anticipation and Speculation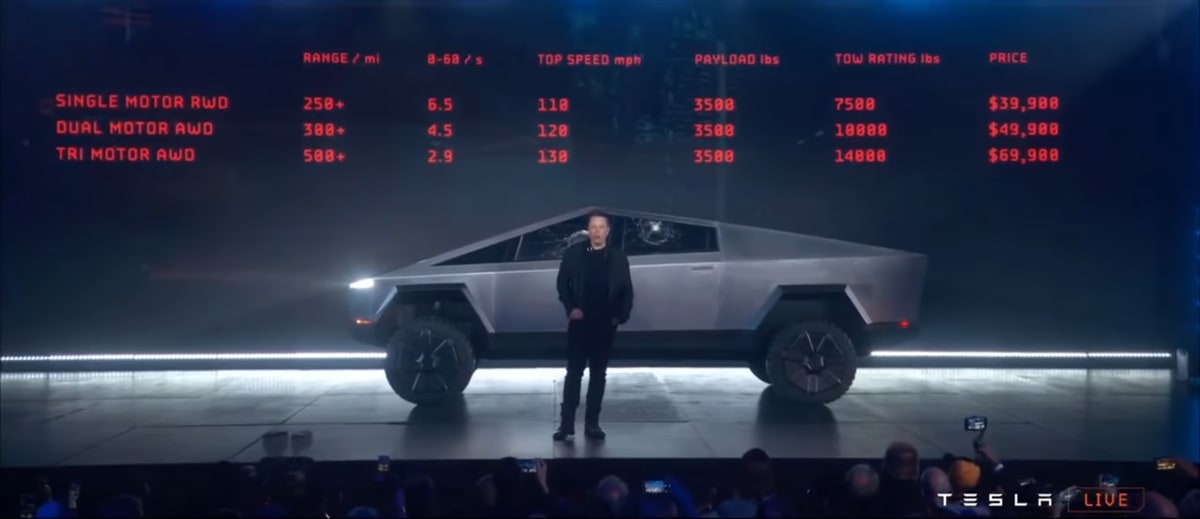 With the Cybertruck's official launch imminent, anticipation is high. Tesla's strategy of showcasing the Cybertruck in showrooms, even without finalized specifications and pricing, seems to be a calculated move to heighten interest. As we approach the end of November, all eyes are on Tesla to unveil the final details.