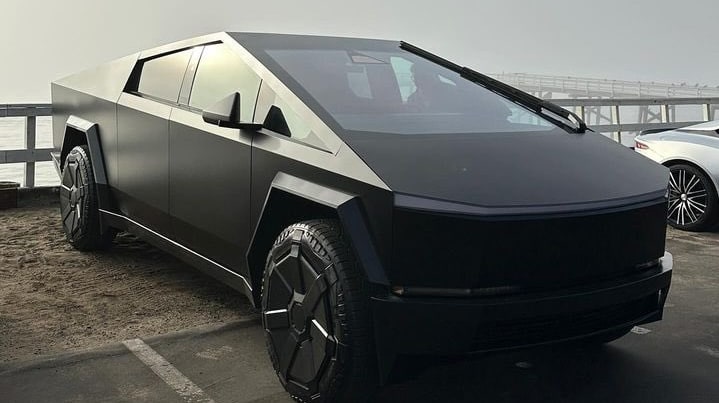 Tesla's long-awaited Cybertruck is finally set to make its debut, but expectations may need to be adjusted. After years of anticipation and delays, the Cybertruck is scheduled for its first deliveries at an event on November 30th. However, the volume of these initial deliveries is notably small, with only 10 units slated to be handed over.
Limited Initial Deliveries: A Familiar Strategy
Tesla's approach with the Cybertruck is reminiscent of its past product launches. For example, the Model 3's initial delivery event in 2017 saw just 30 cars being delivered, primarily to company employees. This pattern seems to be repeating with the Cybertruck, as Tesla Product Design Director Javier Verdura confirmed that 10 units will be delivered at Tesla's upcoming event.
While some fans and reservation holders might find this number disappointing, it's important to note that this approach allows the company to manage production challenges and quality control issues more effectively before ramping up to larger volumes.
Production Challenges
Tesla CEO Elon Musk has previously warned about the "enormous challenges" facing the Cybertruck, particularly in terms of production and profitability. The vehicle's stainless-steel body, a unique feature of the Cybertruck, poses significant production challenges. Musk has indicated that it could take up to 18 months for the Cybertruck to reach a production rate of 5,000 units per week, targeting volume production by 2025.Tesla has faced production challenges in the past with its other models, and the Cybertruck might not be an exception.
What Lies Ahead for the Cybertruck?
Despite these challenges, Tesla is known for its ability to navigate complex manufacturing hurdles. The Cybertruck, with its futuristic design and promised capabilities, remains one of the most anticipated electric vehicles of the decade. However, with such low volume being handed over to employees on November 30th, it may be a while longer before all of our Cybertruck questions get answered. As Tesla prepares for the delivery event, it's clear that the journey of the Cybertruck from a concept to a mass-produced vehicle will be closely watched. The event will take place in just 10 days, and is expected to be live streamed on Tesla's website and YouTube.