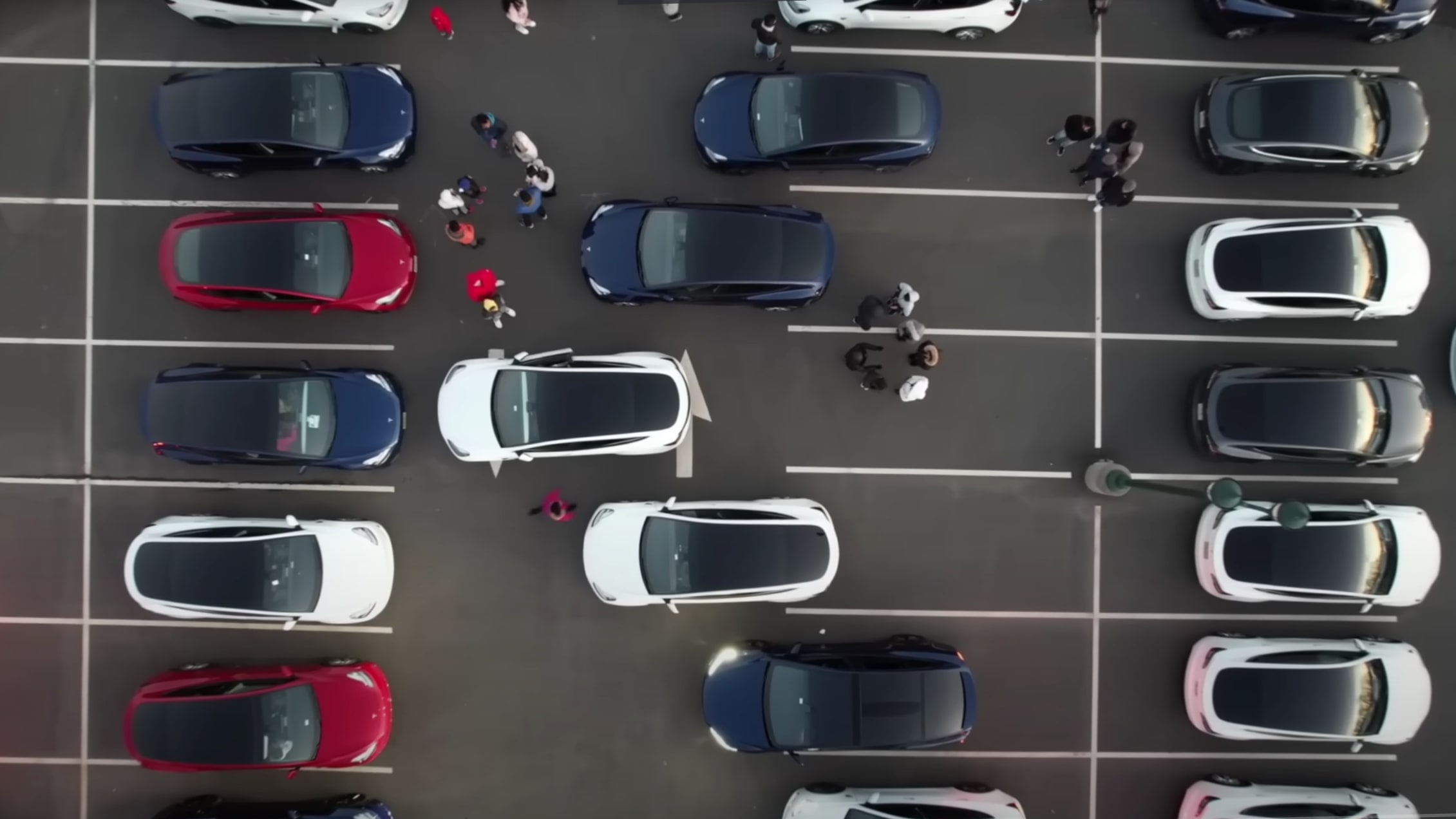 Tesla owners recently came together in New Jersey for an incredible display of technology and art. Hundreds of Tesla cars synced to the Indian blockbuster film RRR's award-winning song "Naatu Naatu" to create an unforgettable light show. The energizing event showcased Tesla's upgraded light show feature, part of the Christmas update.
The Twitter account for the movie, @RRRMovie, posted a video, which can be viewed below, of the mesmerizing light show. Elon Musk responded with two heart emojis. After Tesla retweeted the unique video, @RRRMovie replied by expressing their love for Elon Musk. "Naatu Naatu," composed by M.M. Keeravani and Chandrabose, became the first-ever song from an Indian film to win the Academy Award for Best Original Song.
Try the Synced Light Show
A recent update allows owners to schedule their light shows up to 10 minutes in advance or even create multi-car orchestras by starting them simultaneously. This feature can be accessed by tapping the Application Launcher > Toybox. The update also allows Tesla owners to activate the light show using their smartphone app, making it more convenient and fun for those who use the feature as part of their exterior decorations.
The New Jersey event displayed the innovative capabilities of Tesla vehicles and highlighted the growing influence of Indian cinema worldwide. As more Tesla owners come together for events like this, we can expect to see even more mesmerizing light shows in the future, celebrating the convergence of technology and the arts.
Tesla continues to push the boundaries of what is possible with its electric vehicles. Features like the light show demonstrate that the company is committed to creating an experience beyond driving a car.
Some additional light shows are viewable below.