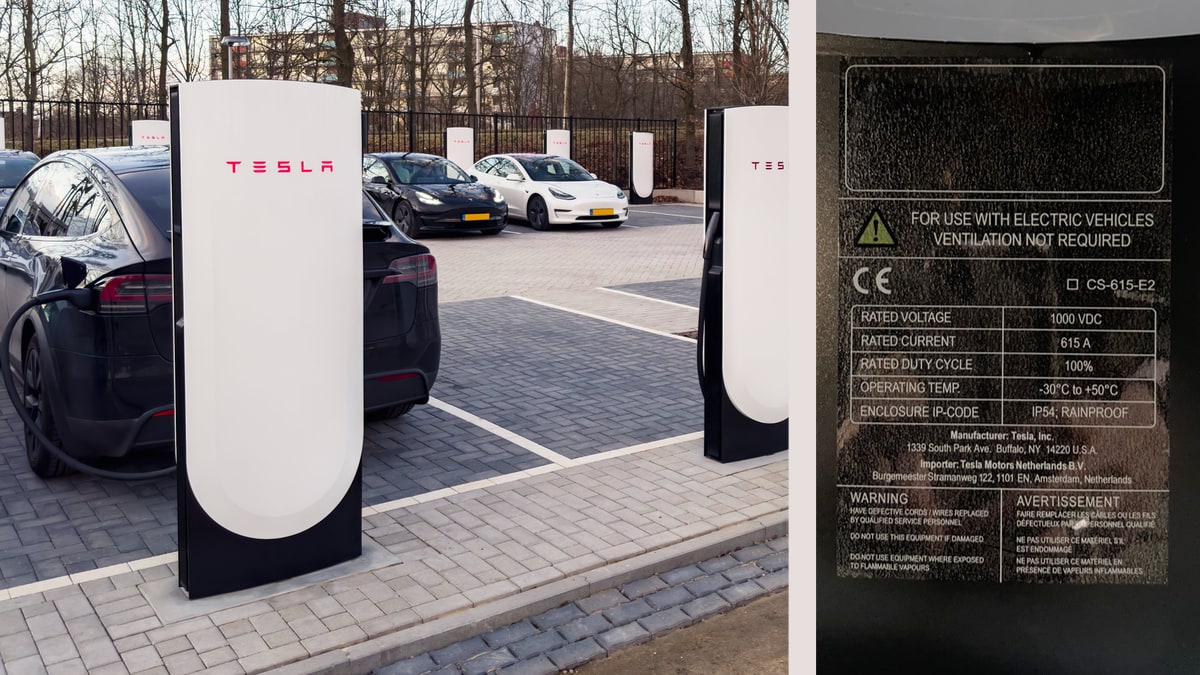 Tesla has opened the first V4 Superchargers, which appear to have the potential to be twice as powerful as the model it replaces. The world is starting to learn more about this newest addition to Tesla's portfolio of DC fast-charging stations. Tesla started constructing its first fourth-generation Superchargers in the Netherlands earlier this month and officially opened them up to the public on March 15th.
Further details regarding the Supercharger V4's capabilities are now available courtesy of a recent peek at the new charging station by nearby Tesla owners. According to the charger's electric car specifications, it has a maximum power output of 600 kW and a maximum current of 615A at 1,000V.
This is the potential maximum for the new Supercharger V4, even if the highest-rated power is rarely maintained. The current restriction is at the level of the vehicle, as most, or potentially all Teslas today cannot manage to be charged at those levels.
This development might provide a glimpse into Tesla's upcoming electric vehicle ambitions. At Tesla's Semi delivery event, Tesla revealed that the Tesla Semi and Cybertruck would be the vehicles that would be able to take full advantage of Tesla's upcoming V4 Superchargers.
Longer Cables and Lights in V4 Superchargers
Although V4 Superchargers feature a simpler design, the TESLA lettering on the new Superchargers does light up to make the Superchargers easier to spot.
The cables at V4 Superchargers are also significantly longer than in previous generations. Tesla's previous Superchargers included fairly short cables that are about 6.5 feet (2m) long, but for V4 they've extended the length of the cables to almost 10 feet (3m) to make it easier to charge various types of vehicles.
During Investor Day, Tesla confirmed increasing manufacturing in preparation for a swift rollout. The new charger is projected to offer a higher charge rate than the Supercharger V3's existing 250 kW ceiling for existing vehicles. They will also likely have a solution for CCS charging compatibility for electric vehicles not made by Tesla, by having a built-in Magic Dock in the U.S.