By Gabe Rodriguez Morrison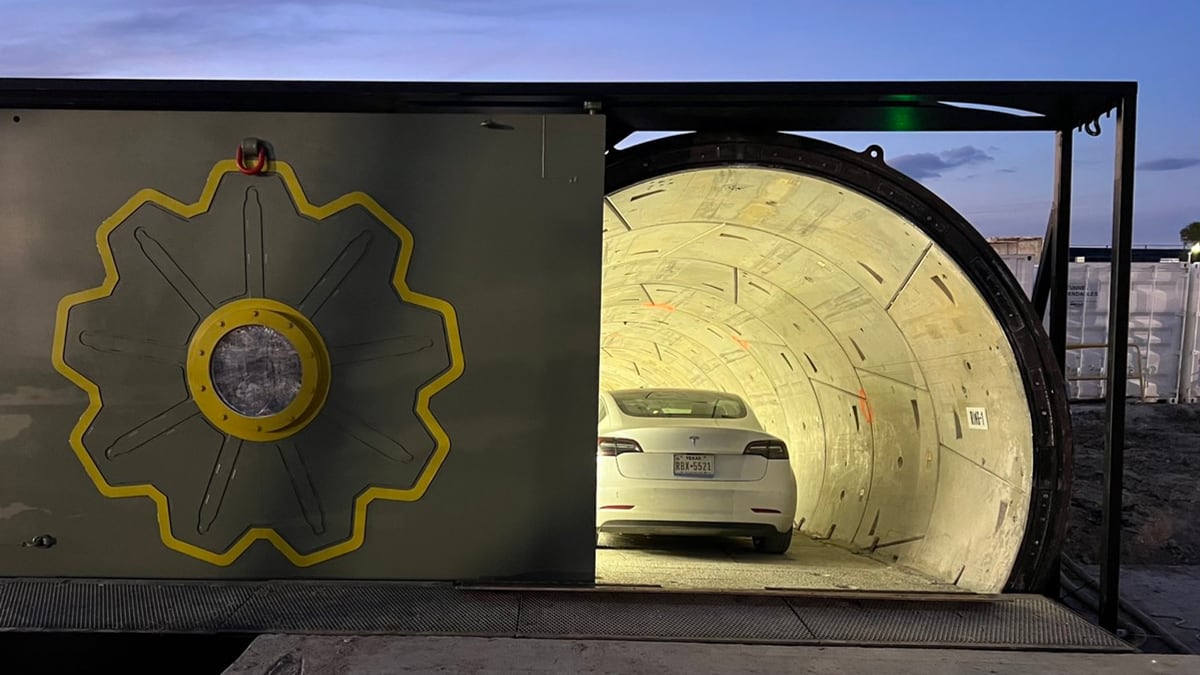 The first Hyperloop tunnel that hosted student competitions in 2018 and 2019 has been dismantled and replaced with parking spots for SpaceX employees. The tunnel was used for Hyperloop competitions where teams of students from around the world gathered to race their pods. Elon predicted that a 2020 Hyperloop race would include a "10km vacuum tunnel with a curve."
These ambitions never came to fruition as Hyperloop has had to scale back the past few years, but now full-scale Hyperloop testing is underway.
The Boring Company has recently started testing its first high-speed Hyperloop transportation system, sharing an image of a Tesla Model 3 inside a "full-scale Hyperloop" test tunnel.
Back in 2013, Elon released a white paper describing "Hyperloop," a new mode of transportation. The initial Hyperloop concept involved sending pods through a tunnel maintained at a partial vacuum to move vehicles at extremely high speeds.
Elon encouraged other businesses to develop the idea and several companies were founded, but 10 years later, there are still no commercial applications of the Hyperloop system.
Elon later founded The Boring Company with the purpose of reducing traffic by developing Hyperloop technology.
So far, The Boring Company has only developed the "Loop" which is essentially a Hyperloop without the vacuum environment. The company has focused on building loops under cities, similar to its first commercial Loop in Las Vegas.
Now, according to the company, full-scale Hyperloop testing has begun. Initially, the recently shared image of the tunnel looks like a simple Loop rather than a Hyperloop. The current tunnel is far from the initial futuristic concept Elon envisioned a decade ago, but this is only the beginning. As The Boring Company pursues more projects like this and the Las Vegas Hyperloop, they will become closer to Elon's original vision.