Tesla seems to have taken a significant step towards its long-awaited Robotaxi future with the launch of an autonomous transportation program at its Las Vegas Convention Center Loop (LVCCL) stations.
Ever since the launch of the Autopilot program in 2014, Tesla CEO, Elon Musk has promised a driverless future, in which Tesla vehicles would be able to join a so-called Robotaxi fleet and make money for their owners driving passengers around town.
Although we're still years always from this becoming a reality, we're now getting our first glimpse at the driverless feature in a limited fashion.
Tesla recently released FSD Beta update 10.11.1. The update has reportedly given the manufacturer enough confidence in their self-driving software to remove the safety driver from their Las Vegas Convention Center Loop (LVCCL) vehicles entirely and allow them to travel through the tunnels autonomously.
The Boring Company, another one of Elon Musk's ventures, was created to construct fast-to-dig, low-cost transportation, utility, and freight tunnels in order to solve traffic and enable rapid point-to-point transportation within cities.
The Boring Company recently shared on their Twitter page: "Wednesday evening The Boring Company activated FSD 10.11.1 for its entire LVCC vehicle fleet and ran several test vehicles without drivers. Many conference attendees enjoyed a flawless journey."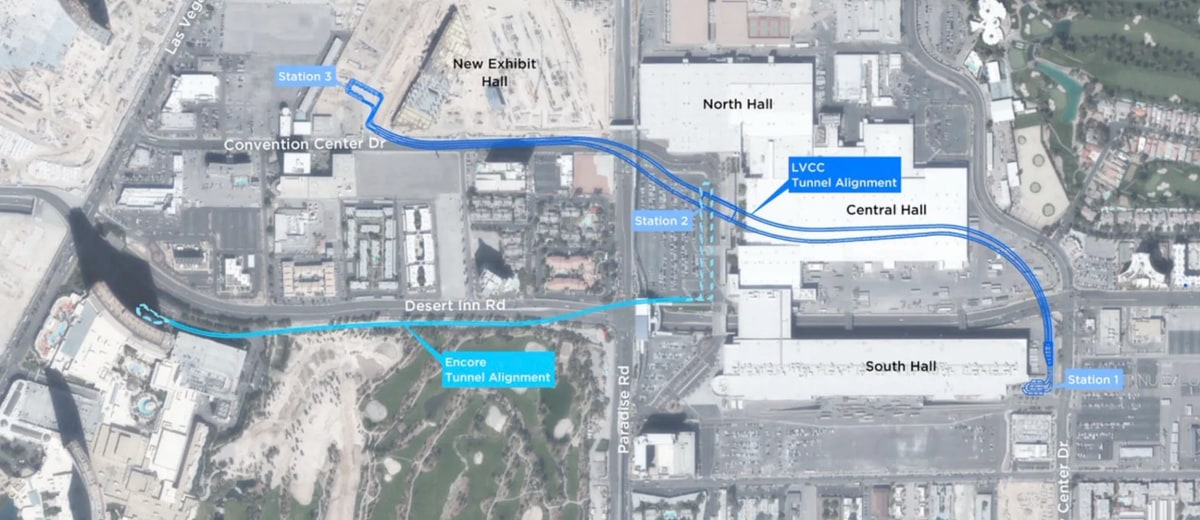 The Las Vegas Convention Center Loop is the Boring Company's first commercially operational loop service. It's a three-station transport system with 1.7 miles of tunnels that officially debuted in June of 2021 and utilizes Tesla vehicles to shuttle passengers through the tunnels.
The Tesla vehicles used in the Loop were always able to autonomously drive through the tunnels, but The Boring Company still required safety drivers behind the seat, until now.
This is definitely an exciting new development in the timeline for autonomous driving, and an indication that the confidence of the company in their promised driverless future continues to increase with each new release of their full self-driving beta software.