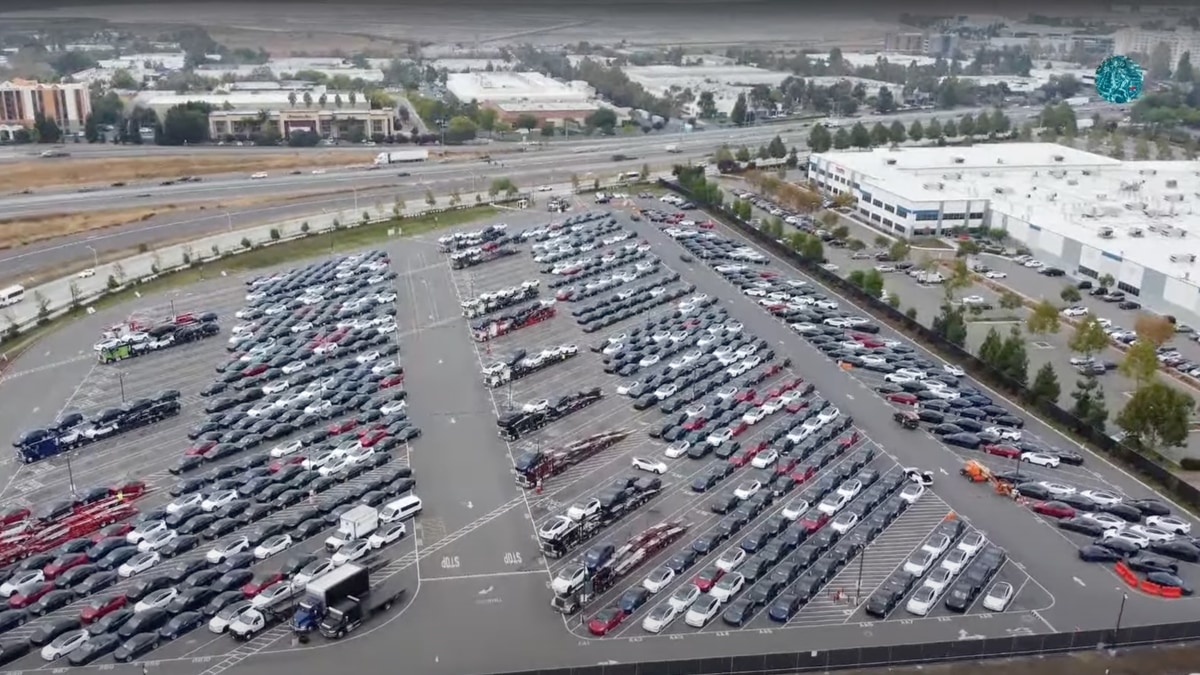 Tesla wants everyone on its payroll to pitch in and help with a frantic end-of-quarter push. An internal email leaked to Electrek indicates that employees, even those not tasked with sales and delivery, to assist in getting as many vehicles out the door as possible. The email says there is "a very high volume of vehicles," and management requests additional support.
This push should come as no surprise after a disappointing second quarter. The company delivered 18 percent fewer vehicles than in the previous reporting period. Tesla delivered 254,695 compared to 310,048 just three months prior. The decline broke a two-year streak in which the company continued to break its delivery record. The drop in numbers was not due to failures at Tesla, but due to COVID-related shutdowns at its Gigafactory in Shanghai, China.
Nevertheless, Tesla is adamant about righting the ship immediately. This quarter, like no other before, has seen significant competition enter the electric vehicle space and challenge the king of the sector. As a result, Tesla would like nothing more than to get back on track with another record-breaking delivery of its highly sought-after vehicles.
According to Electrek, the company-wide email stated: We will be delivering a very high volume of vehicles to eagerly waiting customers during the final days of Q3. To help ensure we can delight as many customers as possible, the delivery team is requesting additional support with key delivery-execution tasks.
For weeks Tesla's careers page has listed dozens of Seasonal Advisor positions. The postings say these positions are "essential support at the end of the quarter, operating alongside our Sales and Delivery team to execute record-breaking delivery results." The jobs were expected to last for two to three weeks.
Analysts predict that Tesla will get back on track and deliver more than 310,000 cars this quarter. In fact, one analyst has gone much further than that. Trip Chowdhry with Global Equities Research has publicly stated that he forecasts the carmaker will exceed 500,000 deliveries in the fourth quarter. In addition, he estimates that the time to produce a Tesla has decreased by 10 percent, and he notes other factors like the Semi coming online and increased capacity at factories worldwide.
Tesla is expected to report its quarterly earnings in mid-October.