This holiday season Tesla delivered a massive holiday update that included a UI overhaul.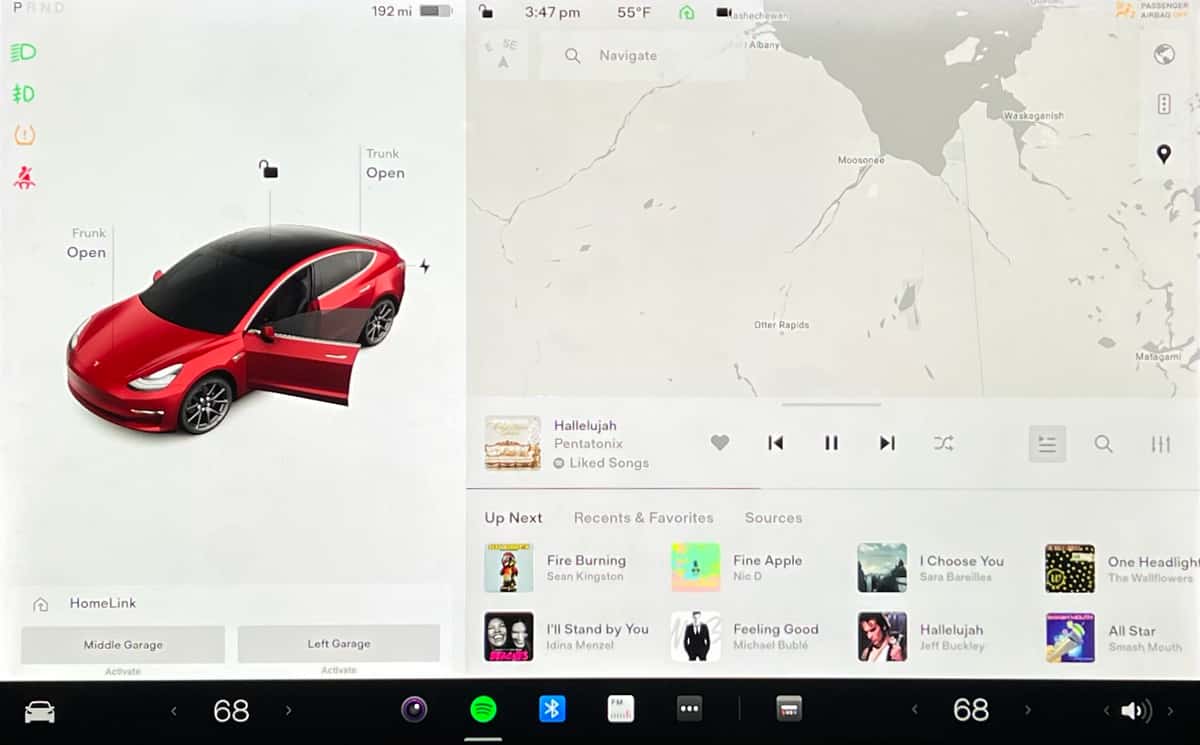 This update introduces a cleaner UI that rearranges a lot of the buttons, and options we're used to.
It also included new features such as the ability to customize the launcher bar.
Although there were a lot of UI changes, most of the apps themselves remained mostly the same. For example, the energy graph, dashcam viewer, phone app, and browser apps all behave almost exactly as before.
However, there is a new feature in the music app that is quite useful. The music app now only features two open states, as opposed to the three states in the previous version.
You can now, however, choose what the smaller state of the app looks like. In one option you have the small, thin player that only includes the main buttons such as skip, play, favorite, etc. Very similar to what we had in v10.
However, if you tap on the third button from the right in the music app, you'll now have a slightly larger player that includes some additional information.
The information displayed will include favorites, music sources, and one new option, the ability to view which songs will be played next.
If you're listening to a playlist from one of built in music sources or even listening to music over Bluetooth, you'll be treated to this new 'Up Next' list.
Not only does the list allow you to view which songs are coming up next, but it also gives you quick access to skip to one of the upcoming songs.
This UI update offers a cleaner look and more logical menus, however, there are also some choices that Tesla may revisit.
As with any major release, there will be refinements along the way, but it's great to see Tesla add some additional functionality with this 'Up Next' feature as well.