Elon reveals 1,000 drivers have perfect score. Details on rollout tomorrow.
October 7, 2021
By Nuno Cristovao
Tesla will release the FSD Beta to additional testers this Friday. Tesla already has about 2,000 owners testing their FSD Beta, but this will be the first time that Tesla releases it to the public. Tesla will allow owners with the highest Safety Scores to download the latest FSD Beta.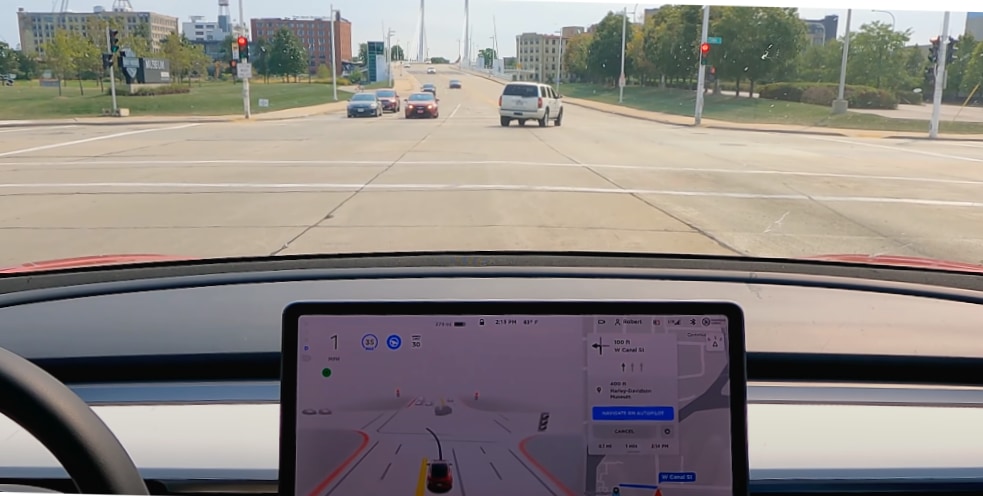 Elon elaborated on who can expect to receive the beta. He revealed that there are about 1,000 drivers with a perfect Safety Score and they will be the first to receive the FSD Beta this Friday. So if you're one of those drivers with a flawless score, then there's a very good chance you'll be granted access to the FSD Beta Friday.
Everyone with a perfect score with get it. There are ~1000 owners with perfect scores. Maybe 1100 to 1200 by Friday night.

— Elon Musk (@elonmusk) October 7, 2021
Keep in mind that the Safety Score shown in the Tesla app is rounded. So if you've had any drives with a score of less than 100, then you may not be included in the initial rollout, but hopefully soon after.
Elon goes on to say that after Tesla releases the beta to 1,000 additional testers on Friday that Tesla will hold for a few days to see how the beta is going. If it looks good then Tesla will continue rolling out the beta to additional users with a score of 99.
This Friday Tesla will also release their latest version of the beta, version 10.2. So anyone who joins the program will be testing out the latest FSD Beta.
Version 10.2 is said to include a "long list of mostly little items", but Elon says that the driving experience is extremely better.
Long list of mostly little items, but driving experience is significantly better. We will put notable changes in the release notes.

— Elon Musk (@elonmusk) October 7, 2021
The last few FSD Betas have not contained any new information in their release notes, but Elon says this 10.2 will include any notable changes in release notes.
The rollout of 10.2 to new testers will not be based on your region and will go out nationally. However, this means that the beta may not perform as well in certain regions where there has been less data collected. Elon says he expects this to improve rapidly as more users get the beta and contribute data to the program.
FSD Beta 10.2 rolls out Friday midnight to ~1000 owners with perfect 100/100 safety scores.

Rollouts will hold for several days after that to see how it goes.

If that looks good, beta will gradually begin rolling out to 99 scores & below.

— Elon Musk (@elonmusk) October 7, 2021
So there we have it. Tesla is still on schedule to release not only the latest FSD Beta, version 10.2 on Friday, but will also to expand it to the 1,000 new drivers who have a perfect Safety Score.