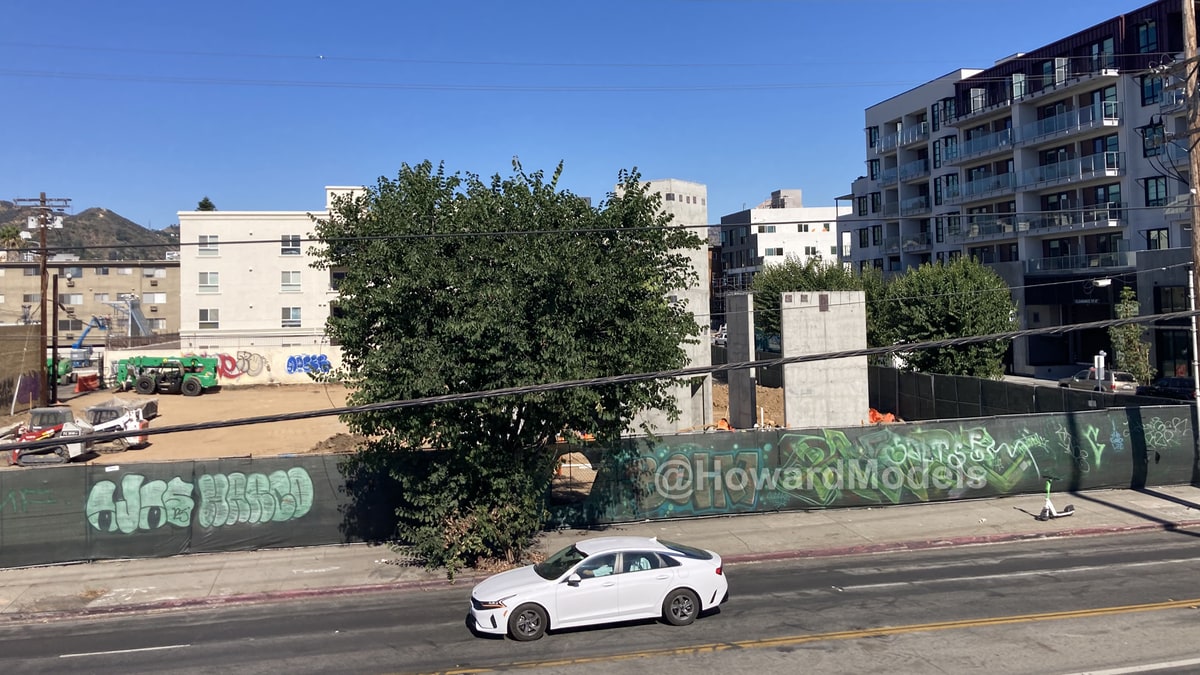 Tesla's innovative Supercharger site, which promises to fuse a diner and drive-in movie theater into the charging experience, is swiftly moving from vision to reality in Hollywood. Images posted by @HowardModels/X show vertical construction and groundwork signaling the initial phases of a unique Tesla ecosystem.
Innovative Amalgamation: Fusing Retro Flair with Futuristic Charging
Imagine pulling up to charge your Tesla, and instead of scrolling through your phone, you are whisked away into a cinematic experience reminiscent of 1950s Americana but powered by cutting-edge technology. This isn't just a trip down memory lane; it's a leap into a new paradigm where sustainability meets showbiz.
Located at the coveted 7001 W. Santa Monica Boulevard address, this site is not just another pin on the map of Tesla's extensive Supercharger network. It's set to become a cultural fixture offering a throwback diner experience and modern-day drive-in theater. The two-story restaurant will cater to 218 diners, with the added allure of a rooftop seating area where patrons can take in movies on towering LED screens, blending nostalgia with Tesla's high-tech brand.
What began as Elon Musk's ambitious idea in 2018 is now rapidly taking shape. The planned facilities, open 24/7, will offer Tesla drivers and the public a place to recharge in more ways than one. With 32 Supercharger stalls and constant short video broadcasts, Tesla is setting the stage for what could become the most memorable charging stop yet.
Entertainment Charging: A Destination in Itself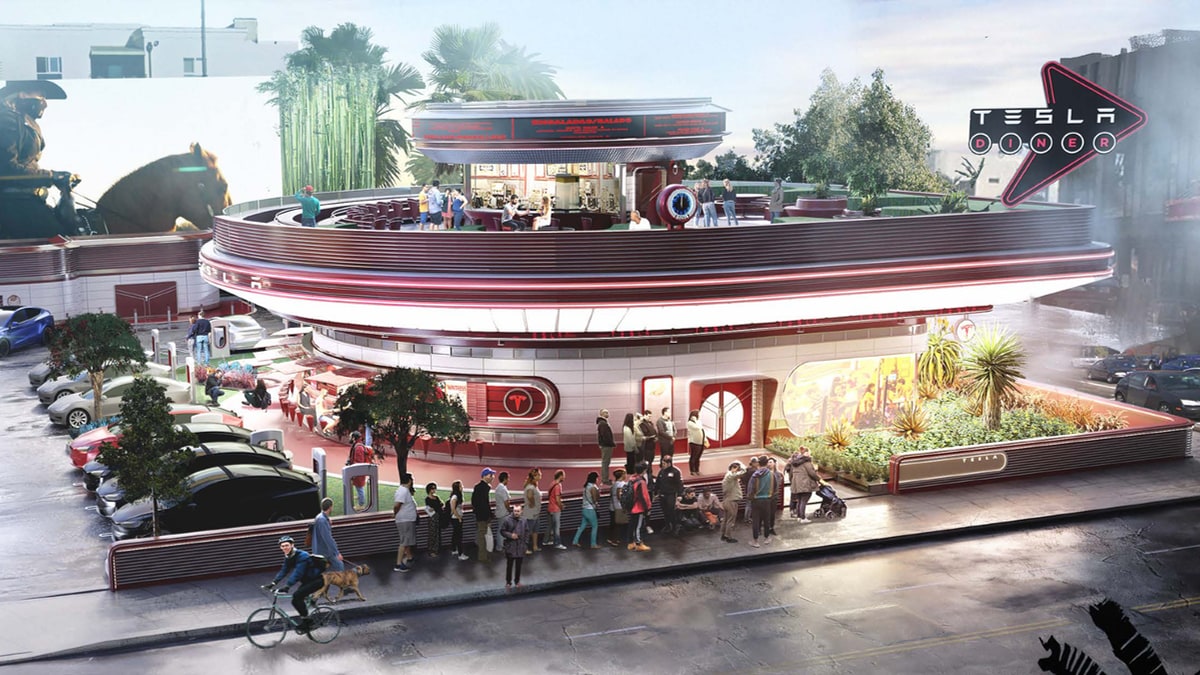 This Supercharger station is designed to be more than a mere waypoint. It is a token of Tesla's mission to enhance the EV ownership experience by offering drivers a place to relax and engage in an era when time spent at charging stations is an expected part of the journey. The site not only promises efficiency but also a refreshing entertainment twist to the otherwise mundane waiting times.
As the construction of this pioneering project continues, it encapsulates the spirit of Tesla's commitment to innovation. This isn't just about expanding infrastructure; it's about reimagining the future of EV charging stations. With every steel beam erected and every concrete slab poured Tesla is crafting a landmark that marries leisure with the lure of sustainable technology.
The Hollywood Supercharger is poised to redefine the norms of electric vehicle charging, making it an exciting and enjoyable pit stop that might become a social and cultural hub for Tesla enthusiasts and movie-goers alike.
Early November progress pics to Tesla Diner site.
Vertical concrete structure, underground utilities being worked on. pic.twitter.com/XnOhmPSMEj

— Ed Howard (@HowardModels) November 5, 2023