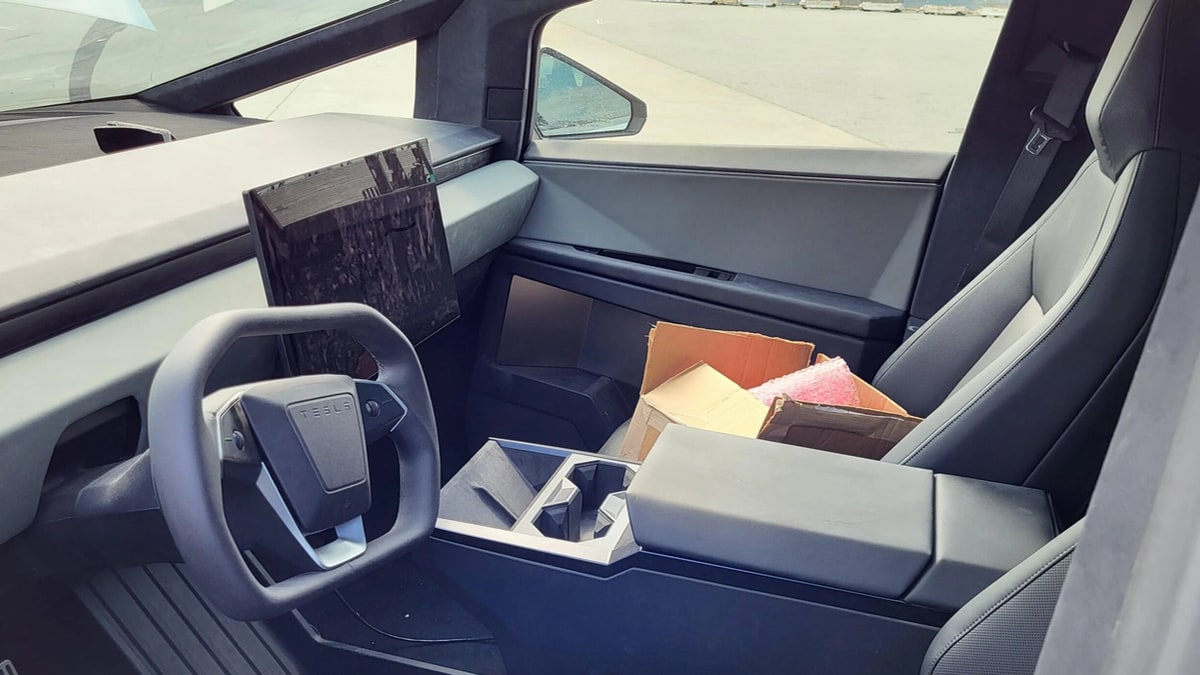 As we approach the Cybertruck's delivery event, the Cybertruck is spotted more often and new details emerge. Cybertruck Owners Club posted new images that not only gave us a better look at the Cybertruck's wiper arm, but also revealed it's dual-motor variant. But that is not all, the Cybertruck was also discovered pulling a trailer, yet another real-world test before its highly anticipated unveiling.
The Dual Motor Variant: Leading the Pack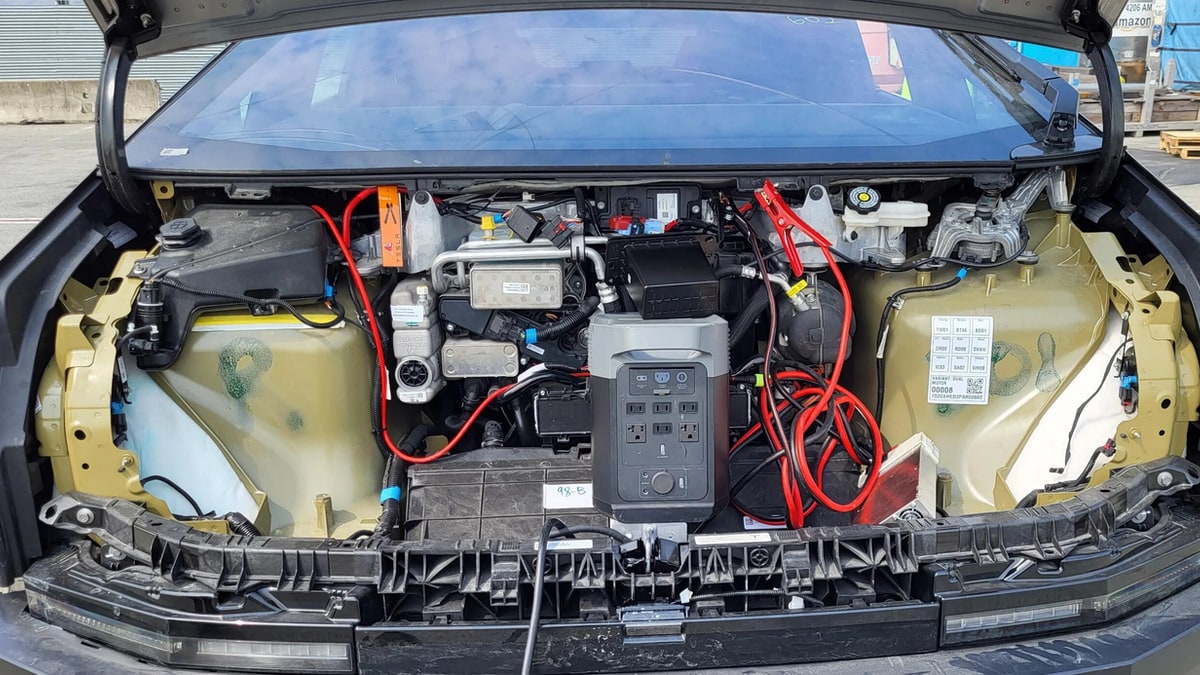 Before we get too deep into the details, I have to say my favorite image is the writing on the back of the Cybertruck that says, "How's My Driving? Call 1-800-ELN-MUSK"
While I was distracted with that amusing sign, others noticed the VIN sticker on one of Cybertrucks points to a Dual Motor variant. The little sticker reads VARIANT: DUAL MOTOR 00008. This seems to be solid proof there will be at least two versions of the Cybertruck.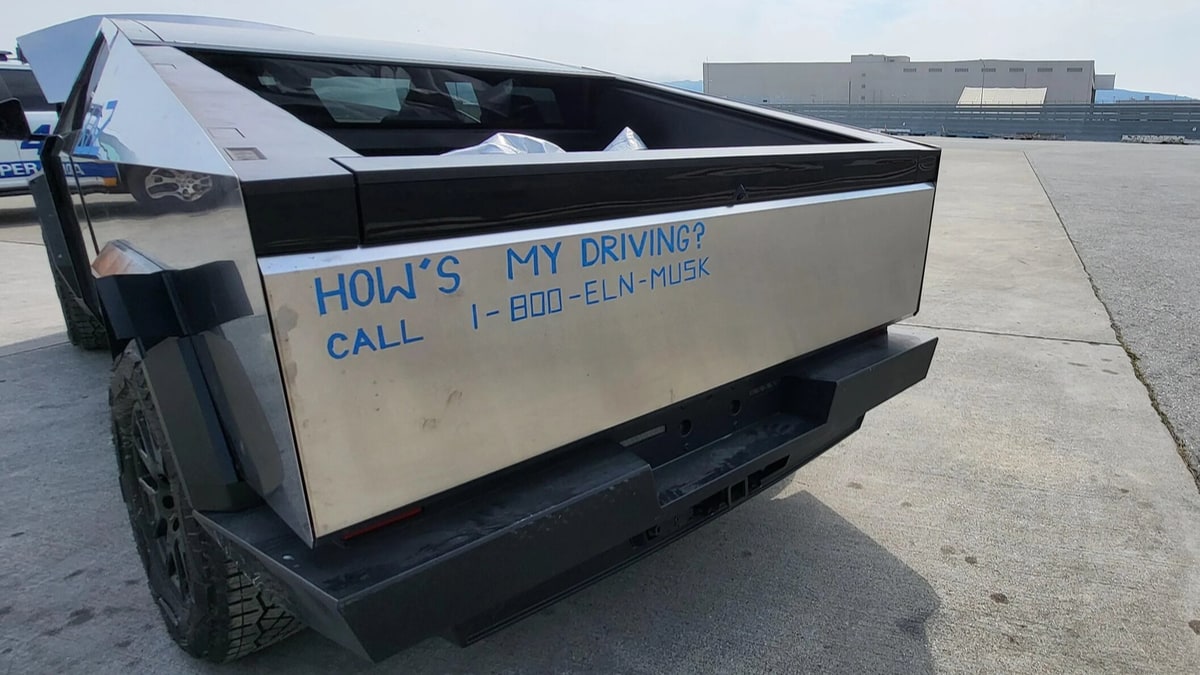 A Peek Inside: Cybertruck's Interior Design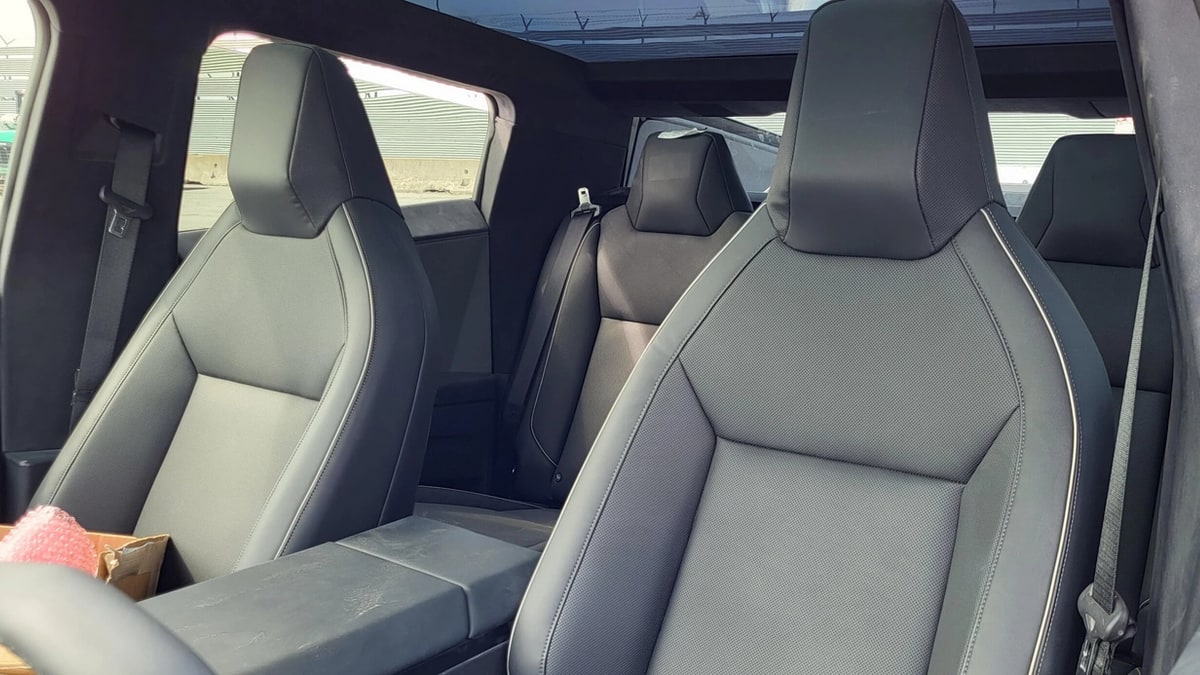 Recent images from the Cybertruck Owners Club provide enticing insights into the Cybertruck's interior. The standout feature seems to be the perforated seats, hinting at the ability to either heat or cool passengers for added comfort. Portions of the dash are made of Alcantara-like material, but most notably, there's the introduction of a rear display on the Cybertruck's center console, aligning it with the likes of Model S, Model X, and the recently revealed Model 3 Highland.
Innovative Frunk Features
The Cybertruck's frunk has been another focal point for fans. New images highlight features such as the "Super Manifold V2" component, indicating a state-of-the-art heat pump system, likely surpassing even the impressive one in the Model Y.
Moreover, actuators spotted on either side may indicate a powered frunk. For those wondering about the wiper, the Cybertruck's massive wiper is connected directly to the frame.
Hauling Capabilities: Power Meets Functionality
One of the most crucial aspects for potential pickup truck owners is the vehicle's ability to tow. Recent sightings reveal the Cybertruck towing an ATC trailer, seemingly the Rom 300 car hauler. If calculations based on the presence of a weight distribution hitch are correct, the Cybertruck might have been pulling weights exceeding 4,000 lbs, pointing towards its potent hauling capabilities.
The Cybertruck Towing
With all these details emerging, anticipation for the Cybertruck continues to grow. The specifics of its features and price remain a mystery, as does the delivery event. However, Elon Musk has promised an event in 2023, and time is ticking.