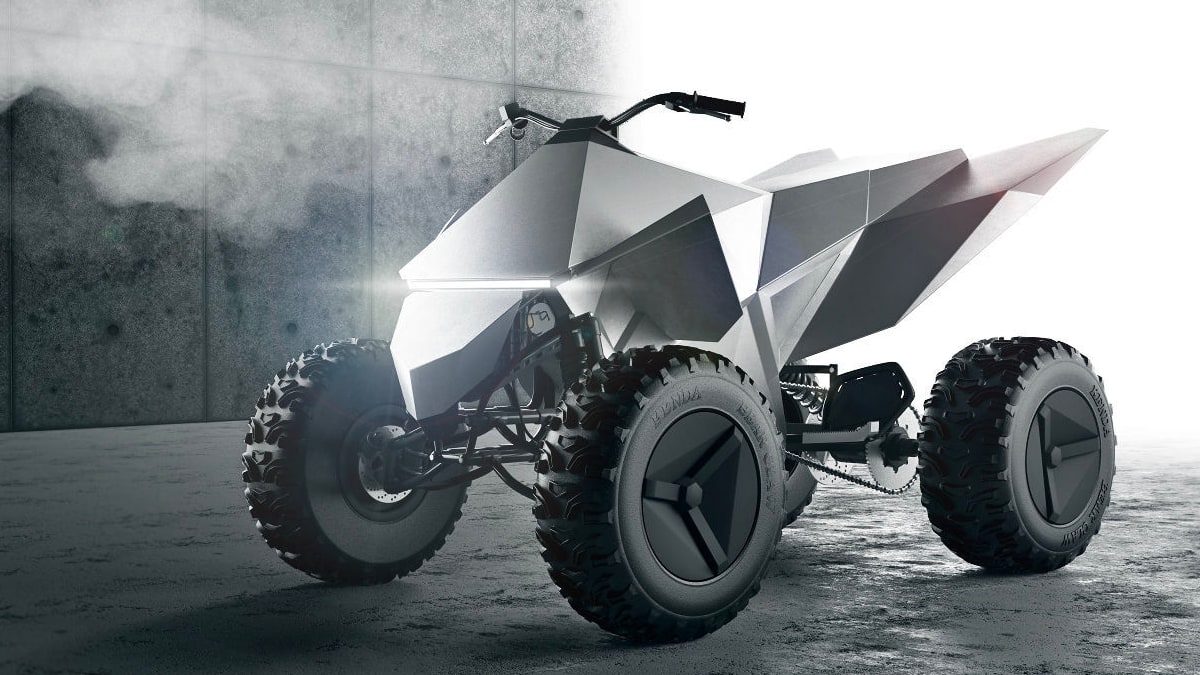 Tesla renews plans, or at least reserves the right to release its electric all-terrain vehicle (ATV), the Cyberquad. The Cyberquad made its first public appearance during the 2019 unveiling of the Cybertruck, leaving the audience fascinated and craving more. Since then, Tesla fans have been eagerly waiting for the ATV's official launch, which seems to be on the horizon now.
When Elon Musk first showcased the Cyberquad, he confirmed it as an optional addition for Cybertruck purchasers. However, as the Cybertruck production faced delays, the Cyberquad's fate remained nebulous. Today, we are seeing indications that Tesla's Cyberquad is back in the game.
A New Trademark Application Fuels Speculation
Speculation around the ATV's production was rekindled as Tesla recently filed for a fresh trademark under the term "Cyberquad". The previous trademark, which expired due to non-commercial use, included rights for "all-terrain vehicles; land vehicles; electric vehicles". Despite seeking two extensions to declare its "statement of use" for the Cyberquad, the company hadn't moved forward until now.
The recent trademark registration reaffirms Tesla's intent not just to produce the Cyberquad but to stick with its catchy, futuristic moniker. With this move, it's clear that the electric vehicle powerhouse still has plans to add the ATV to its revolutionary lineup.
While concrete details regarding the Cyberquad's specifications and features are still sparse, we know it is designed to fit in the bed of the Cybertruck seamlessly. This pairing offers a tantalizing blend of utility and innovation that could revolutionize the world of off-road exploration.
Cyberquad Reveal
Tesla revealed the Cyberquad at the Cybertruck event in 2019.
Anticipating the Launch Timeline
As for the launch timeline, there are no specific dates available. However, considering the impending production start of the Cybertruck, it would not be surprising if the Cyberquad's debut follows closely.
Tesla's revival of the Cyberquad trademark represents another stride towards a greener and more sustainable future. It's a statement that reflects Tesla's commitment to electrifying all facets of transportation, including adventure and off-road mobility.