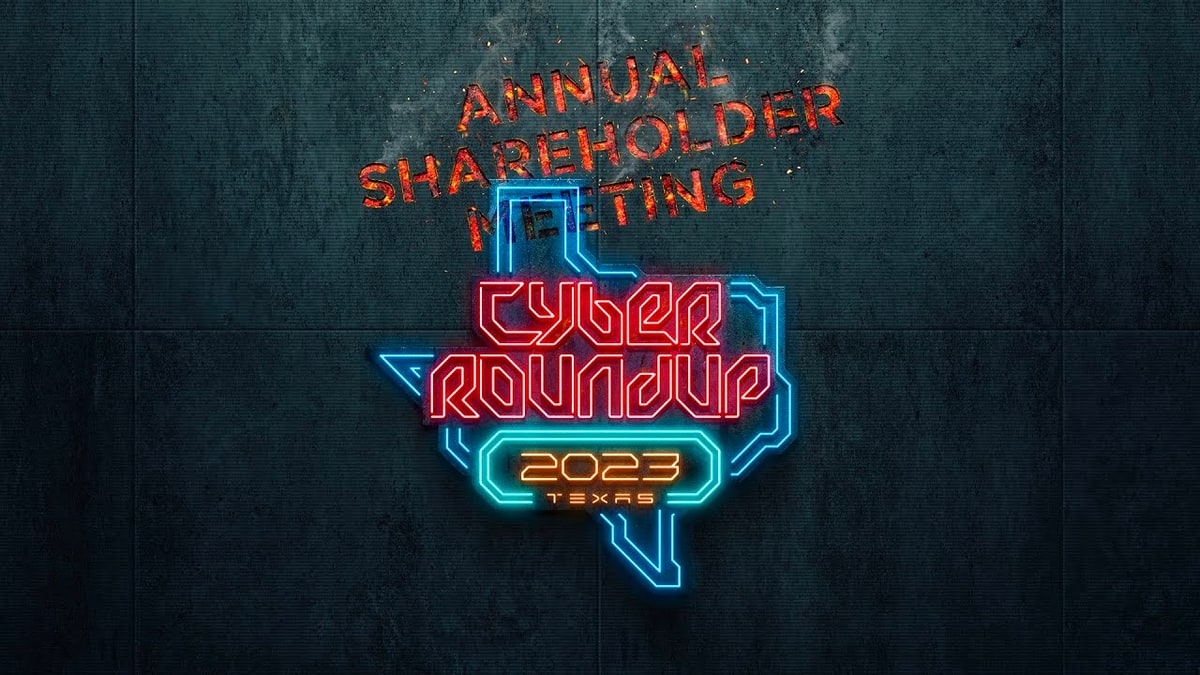 Tesla's 2023 shareholder meeting takes place today, May 16th, 2023 at its headquarters in Austin, Texas. The event starts at 11 am locally, but the keynote, which will be live-streamed (below) is set to begin at 3 pm Central Time.
The full agenda of the event is below. although a Q&A session is not officially included, Tesla will typically hold reserve time for questions and answers immediately after the keynote.
Watch Replay
You can live stream the event below or watch it on Twitter.
What Time Does Cyber Roundup Start?
Tesla's live stream starts at 3:00 pm CT, which is the following times around the world:
1:00 pm Pacific
4:00 pm Eastern
9:00 pm London
10:00 pm Berlin
8:00 am (May 17th) Sydney
Cyber Roundup Agenda
All times are Central Time.
11:00 am - Event Check-In
11:15 am - Lobby Opens
11:30 am - Factory Tours Begin
3:00 pm - 5:00 pm - Keynote
Ordering a New Tesla?
Consider using our referral code (nuno84363) to help support our site. Model 3 and Y buyers will receive credits toward Tesla Merch, while Model S and X buyers will receive $1,000 off and 3 months of FSD for free.