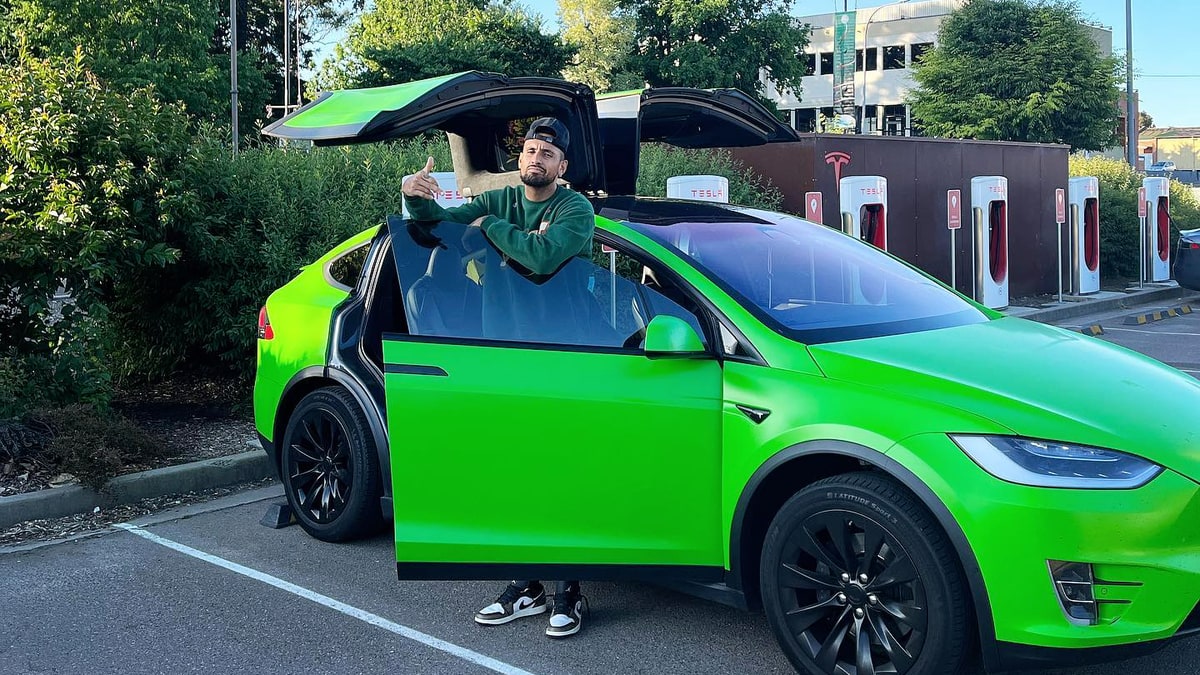 Australian tennis player Nick Kyrgios used the Tesla app to help authorities recover his stolen Model X after an individual allegedly stole it at gunpoint from his mother in Canberra. The Canberra Times provided coverage of the incident, detailed during the suspected thief's bail hearing at the ACT Magistrates Court.
Police reports reveal that the unidentified suspect, whose identity remains undisclosed for legal reasons, approached the Kyrgios family residence at approximately 8:30 am. Upon answering the door, Nick's mother, Norlaila, was faced with a masked individual brandishing a long-barreled weapon who demanded both the keys to her son's green Tesla and directions on operating the vehicle. Yes, he asked for keys and how to use a Tesla!
Kyrgios Uses App to Outsmart Thief
After surrendering the keycard and retreating to the safety of her home, Norlaila called for assistance. Nick Kyrgios and his manager, Daniel Horsfall, who were present in the house, contacted emergency services. Using the Tesla app on his phone, Kyrgios restricted the car's maximum speed to 50 mph (80 km/h) and provided authorities with real-time location updates.
Although the police located the Tesla and attempted to arrest the suspect, the driver managed to evade them temporarily. Nevertheless, Kyrgios continued to monitor the car's movements and update the police, allowing them to intercept the vehicle once more in Ainslie. Tactical police units then cornered the Tesla, forcibly removing the driver from the car.
Teslas are Difficult to Steal
The suspect resisted arrest and was subdued with a Taser. Following medical attention, he was charged with aggravated robbery, unauthorized vehicle operation, evading police, driving with a suspended license, and resisting a public official.
Magistrate Glenn Theakston denied bail for the accused during the court hearing, citing the individual's extensive criminal history and potential for reoffending. The suspect's next court appearance is scheduled for later this month.
The Tesla app is simply the best in the automotive world. Any thief looking to steal one would be better off sticking to anything else. As all Tesla owners know, the app monitors everything with the vehicle at all times. In this case, Kyrgios certainly appreciated the app's capabilities in helping recover his stolen Tesla.
Ordering a New Tesla?
Consider using our referral code (nuno84363) to help support our site. Model 3 and Y buyers will receive credits toward Tesla Merch, while Model S and X buyers will receive $1,000 off and 3 months of FSD for free.