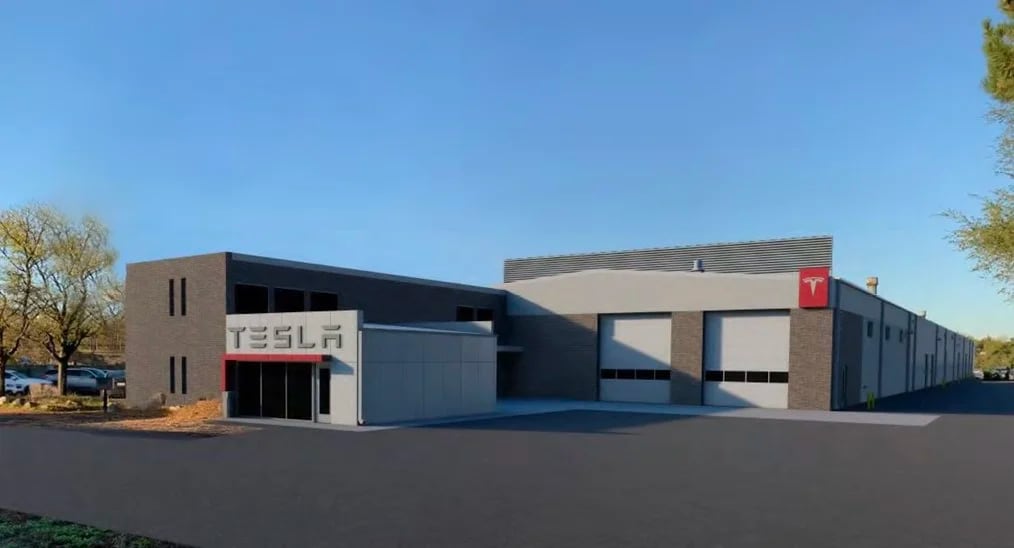 Tesla, that tiny little pie-in-the-sky electric company that set up in California nearly two decades ago, is now moving into the heart of America's big three. Ford, General Motors and Dodge have a new neighbor, Tesla. The City of Southfield, a suburb of Detroit, Michigan, has changed some rules to allow Elon Musk's company to expand.
The City of Southfield's slogan is the center of it all, and it promotes itself as Michigan's premier business address. The address of 21375 Telegraph Road is about to have a new tenant after the Council enacted three ordinances to allow for "Electric Vehicle Research, Testing, Repair and Maintenance Facilities" as requested by Tesla Inc.
According to Automotive News, the company will operate out of a nearly 35,000 square feet building. That's nothing compared to the 10,000,000 square foot Gigafactory in Texas, but it's still a significant size that the city welcomes. Southfield Planning Director Terry Croad said, "It's a well-known name. We continue to say that we're the center of it all. We're just finishing up our master plan, where we're trying to anticipate the industry moving to electric vehicles, autonomous vehicles, and automated vehicles. And we're trying to position ourselves with our zoning to be flexible for these new technologies."
It appears the community's master plan is forward-looking, as Croad also said, "As I've been telling people, this isn't your grandfather's bump shop. You know, there's no oils and gases. There's a lot of computers and chips and diagnostics in a much cleaner way than your typical automotive repair shop."
Tesla should not have a problem recruiting for the new facility as Forbes magazine named Southfield one of the United States' most livable metro area suburbs. It also has seven colleges, universities and trade schools, including Lawrence Technological University, which is noted in the top 40 institutions specializing in engineering, architecture and business.
Again, it's not an enormous building, but just moving into the neighborhood that has played such a significant role in the development of the automobile over the last century is telling. This area is set up for the transportation of cars and car parts to move efficiently to and from suppliers in Michigan and north of the border. There continues to be speculation that Canada could get the next Gigafactory. If that happens, Tesla will likely need even more space in Detroit. There goes the neighborhood.