By Gabe Rodriguez Morrison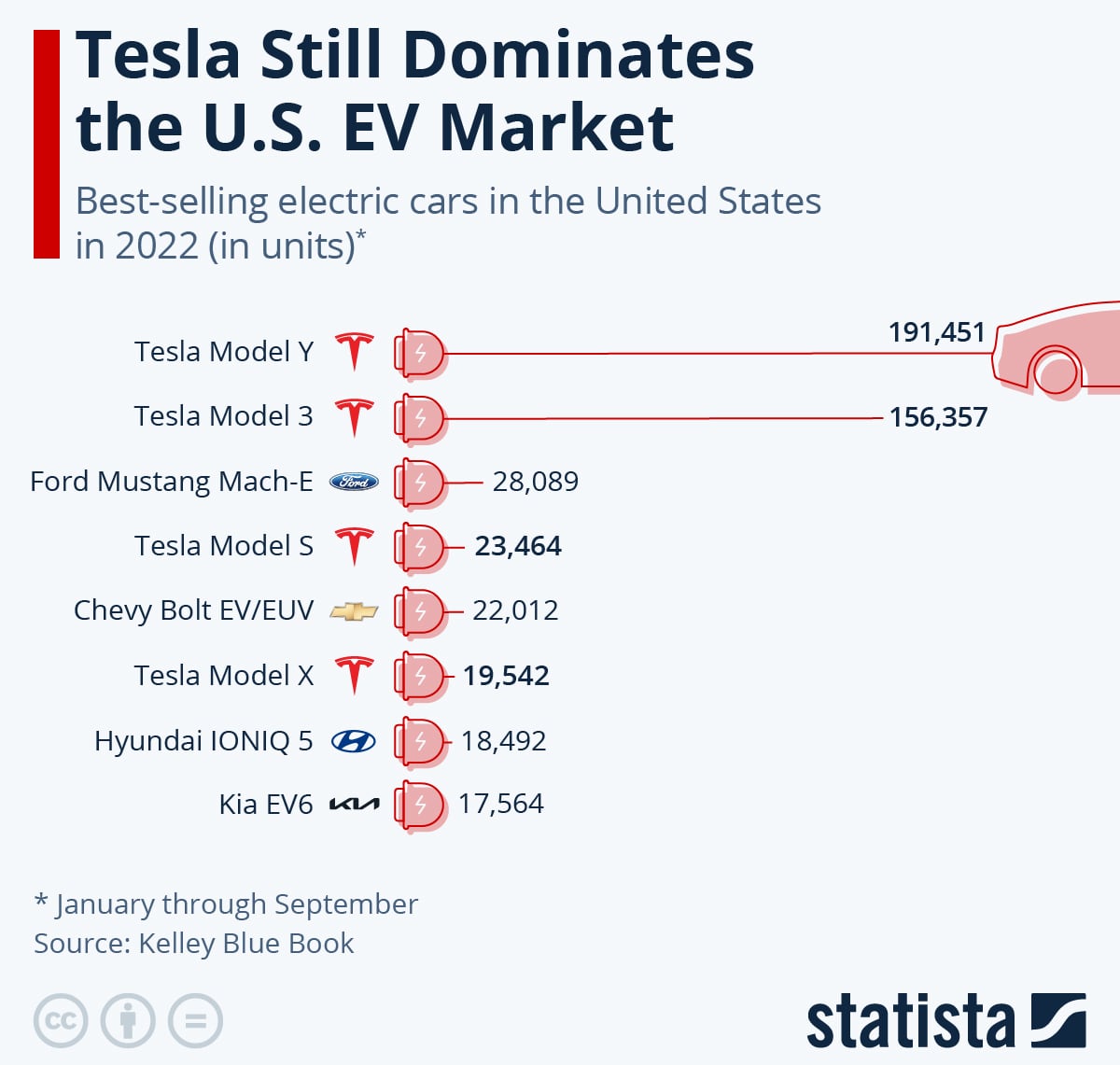 Tesla just released its fourth-quarter vehicle production and delivery numbers for 2022. In the final quarter of 2022, Tesla produced 439,701 vehicles bringing annual production up to 1.37 million, up 47% from a year ago.
The automaker delivered 405,278 vehicles in Q4, missing the company-compiled consensus estimate of 417,957 deliveries for the quarter and 1.33 million deliveries for the year. Delivery numbers hold a lot of weight for Tesla investors as they are the closest approximation of sales disclosed by the company.
Tesla reported 1.31 million total deliveries in 2022, a growth of 40% over last year. While this growth rate is remarkable, the electric-car maker fell short of its initial goal of increasing annual deliveries by 50%.
In the third quarter of 2022, Tesla wrote: "Over a multi-year horizon we expect to achieve 50% average annual growth in vehicle deliveries. The rate of growth will depend on our equipment capacity, factory uptime, operational efficiency, and the capacity and stability of the supply chain."
Such a growth rate would have required more than 1.4 million deliveries for the year. Tesla attributes this underperformance to changes in how the company distributes cars to customers. These changes led to more vehicles being in transit to their final destination at the end of the year.
The U.S. tax credit that went into effect in 2023 likely also played a role. Many customers chose to put off their deliveries in late 2022 so that they could benefit from the savings. Tesla eventually offered a discount to compensate customers who would miss out on the tax credit.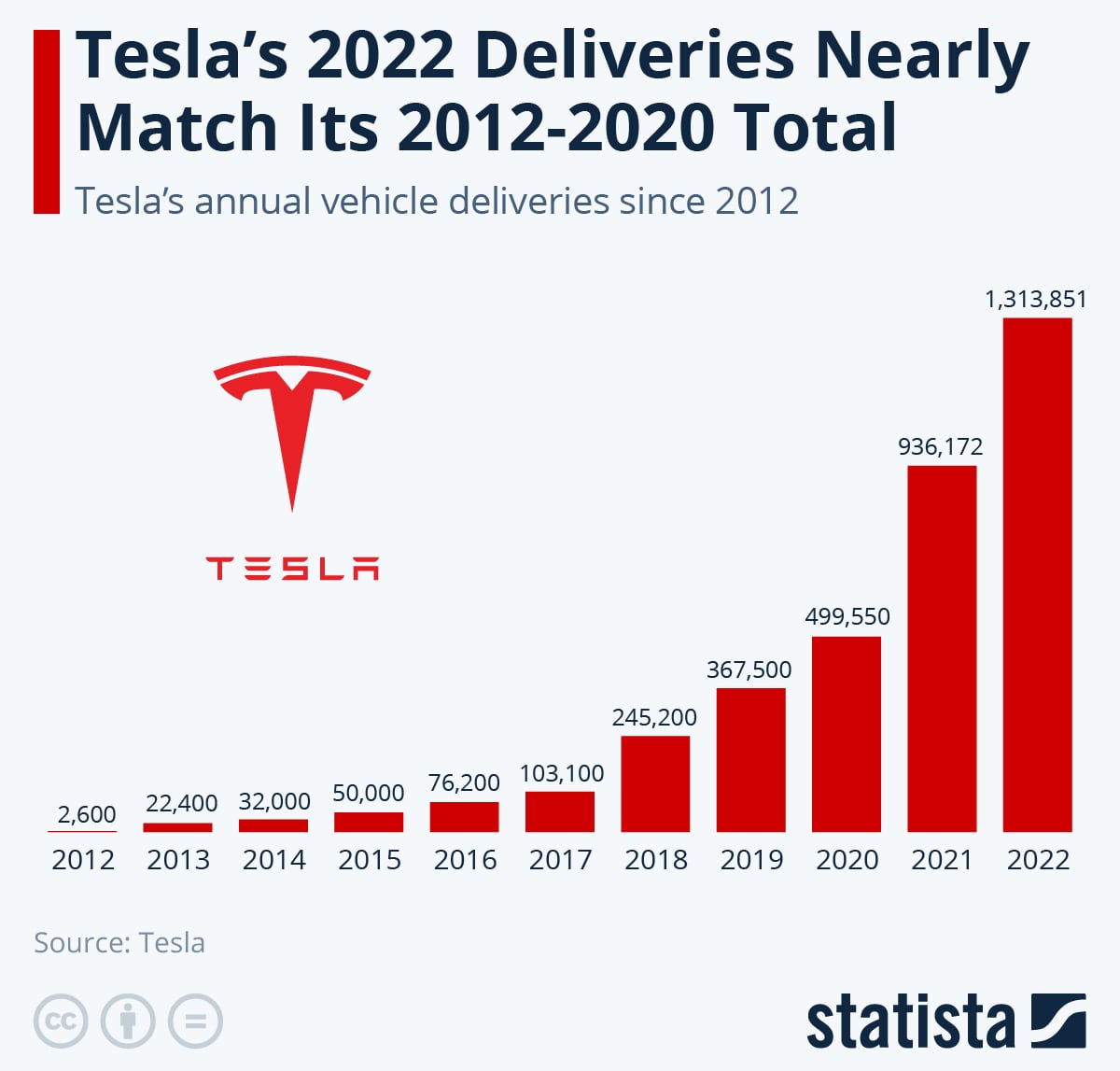 The fourth quarter of 2022 was challenging for Tesla, primarily due to a Covid outbreak in China, which caused a temporary suspension of production at its Shanghai factory. During the fourth quarter, Tesla offered steep discounts and promotions in the U.S., China, and elsewhere to stimulate demand, putting pressure on its margins.
Despite a challenging quarter, Wall Street expects Tesla's 2022 sales growth to raise annual revenue by more than 50% from a year earlier and exceed $82 billion, according to analysts surveyed by FactSet.
Analysts predict that profit will increase more than 100% from 2021 to nearly $13 billion. Tesla's growth this year can be attributed to its two newly built factories in Austin, Texas and Brandenburg, Germany.
Tesla is set to report full fourth-quarter results on January 25th. Additionally, Tesla announced its first-ever Investor Day on March 1st, where the company will discuss its next-generation vehicle platform, among other topics.