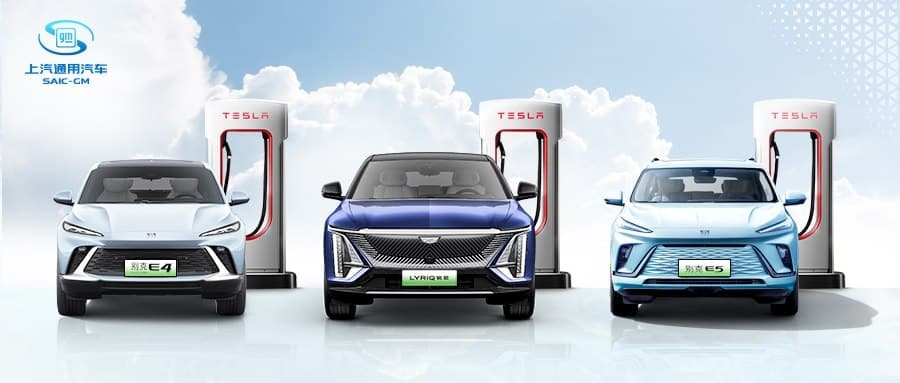 Tesla China is opening select Superchargers in the country for electric vehicles manufactured by SAIC General Motors. This was the company's first such collaboration in China with the local manufacturer.
Tesla opens its Supercharger to SAIC-GM in China
SAIC General Motors announced Friday that it is entering into an agreement with Tesla China. As part of it, electric vehicles produced by SAIC-GM will have access to the largest and highest quality network of charging stations in the world, the Tesla Supercharger network. The goal of the collaboration is to combine charging networks to jointly create efficient and convenient sharing services.
The agreement will come into force this year
Under the terms, starting in late 2023, owners of fully electric Cadillac and Buick models based on GM's Ultium platform in China will have access to Tesla Superchargers and Destination Chargers. They will be able to log into the brand's apps and use the charge map feature to access Superchargers open to select electric vehicles. Using the app, owners of SAIC-GM electric vehicles will also be able to easily pay for charging.
Superchargers are already open to non-Tesla EVs in China
According to a press release from SAIC-GM, Tesla has already opened its charging network in mainland China. There are currently 10 Supercharger sites and more than 200 Destination Chargers open to drivers of select non-Tesla electric vehicles. As the US manufacturer gradually expands the scope of opening its network of charging stations in mainland China, there will be more in the future.
With this powerful alliance, SAIC-GM also became the first domestic company to enter into a charging network collaboration with Tesla China. The agreement comes after Tesla had already opened its Superchargers to electric vehicles from other manufacturers in Europe and in the United States. In addition, almost all companies that manufacture electric vehicles and sell them in the US have already entered into an agreement with Tesla to open up Superchargers for their EVs. Those manufacturers are ready to equip their EVs with North American Charging Standard (NACS) ports.
SAIC-GM expands its charging network
To date, SAIC-GM has built 52 charging stations under its own brand. They offer access to a total of 246 charging stalls. In addition to this and its collaboration with Tesla China, SAIC-GM is currently working with six other major charger operators to provide 500,000 charger stalls to its customers in more than 320 cities nationwide.