Full Self-Driving (Beta) Suspension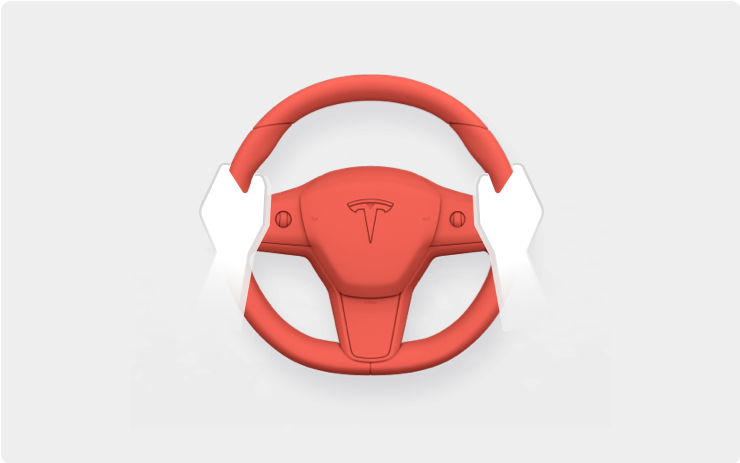 For maximum safety and accountability, use of Full Self-Driving (Beta) will be suspended if improper usage is detected. Improper usage is when you, or another driver of your vehicle, receive five 'Forced Autopilot Disengagements'. A disengagement is when the Autopilot system disengages for the remainder of a trip after the driver receives several audio and visual warnings for inattentiveness. Driver-initiated disengagements do not count as improper usage and are expected from the driver. Keep your hands on the wheel and remain attentive at all times. Use of any hand-held devices while using Autopilot is not allowed.
FSD Beta v10.13 Release Notes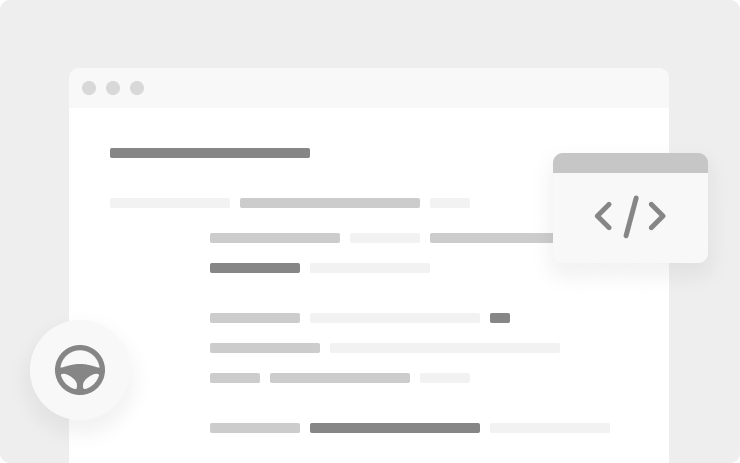 - Improved decision making for unprotected left turns using better estimation of ego's interaction with other objects through the maneuver.
- Improved stopping pose while yielding for crossing objects at "Chuck Cook style" unprotected left turns by utilizing the median safety regions.
- Made speed profile more comfortable when creeping for visibility, to allow for smoother stops when protecting for potentially occluded objects.
- Enabled creeping for visibility at any intersection where objects might cross ego's path, regardless of presence of traffic controls.
- Improved lane position error by 5% and lane recall by 12% with a full vector lanes neural network update. Information bottlenecks in the network architecture were abated by increasing the size of the per-camera feature extractors, video modules, and internals of the GPT attention modules.
- Improved lane position error of crossing and merging lanes by 22% by adding long-range skip connections and a more powerful trunk to the network architecture.
- Improved pedestrian and bicyclist velocity error by 17%, especially when ego is making a turn, by improving the onboard trajectory estimation used as input to the neural network.
- Improved animal detection recall by 34% and decreased false positives by 8% by doubling the size of the auto-labeled training set.
- Improved detection recall of far away crossing vehicles by 4% by tuning the loss function used during training and improving label quality.
- Improved the "is parked" attribute for vehicles by 5% by adding 20% more examples to the training set.
- Upgraded the occupancy network to detect dynamic objects and improved performance by adding a video module, tuning the loss function, and adding 37k new clips to the training set.
- Reduced false slowdowns around crosswalks by better classification of pedestrians and bicyclists as not intending to interact with ego.
- Reduced false lane changes for cones or blockages by preferring gentle offsetting in-lane where appropriate.
- Improved in-lane positioning on wide residential roads.
- Improved object future path prediction in scenarios with high yaw rate.
- Improved speed limit sign accuracy on digital speed limits by 29%, on signs with difficult relevance by 23%, on 3-digit speeds by 39%, and on speed limit end signs by 62%. Neural network was trained with 84% more examples in the training set and with architectural changes which allocated more compute in the network head.
Press the "Video Record" button on the top bar UI to share your feedback. When pressed, your vehicle's external cameras will share a short VIN-associated Autopilot Snapshot with the Tesla engineering team to help make improvements to FSD. You will not be able to view the clip.
Driver Profiles Media Player accounts (e.g. Spotify login) are now linked to your driver profile. Simply log into your media account while your driver profile is selected.
Regenerative Braking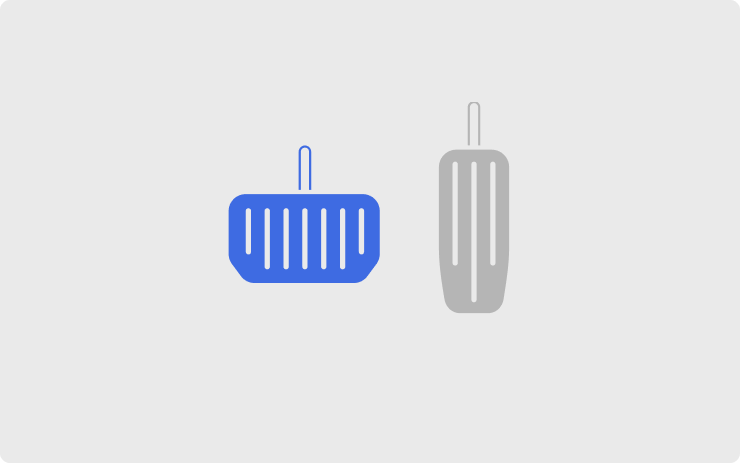 Availability TBD
Only For Specific Hardware
Only For Specific Hardware
Your vehicle can now automatically apply regular brakes for consistent deceleration when regenerative braking is limited due to battery temperature or state of charge. To enable, tap Controls > Pedals & Steering > Apply Brakes When Regenerative Braking Is Limited.
Note: Tesla appears to be rolling out this feature slowly to select vehicles.
Automatic Supercharger Rerouting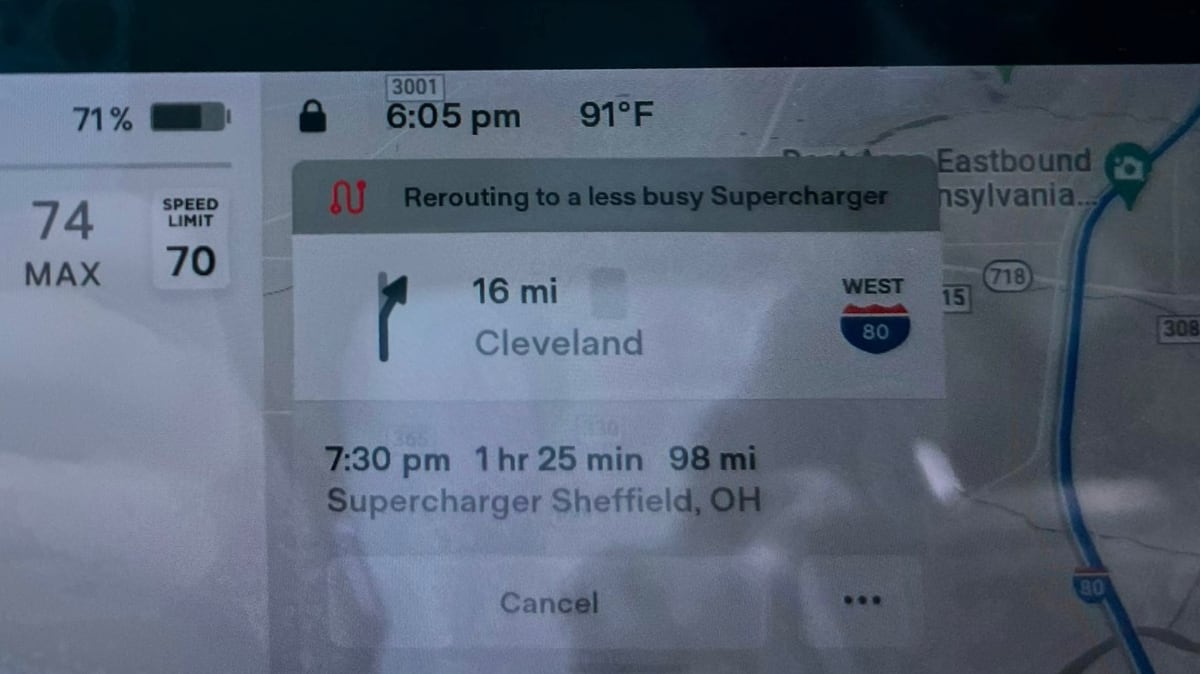 Availability TBD
Undocumented Change
If you're navigating to a Supercharger and it suddenly becomes more congested before you arrive, Tesla will now calculate whether there are any nearby Supercharger that may be less congested.
If Tesla believes that it can reduce your total travel time by navigating to a less congested charger, it will reroute you to a Supercharger that's less busy.
Navigation Energy Prediction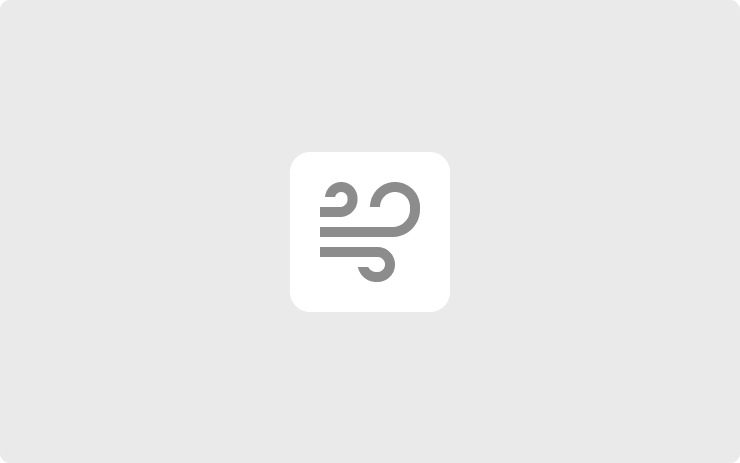 Available Worldwide
Navigation Weather Forecasts
Navigation Weather Forecasts
Energy prediction for your route has been improved by incorporating forecasted crosswind, headwind, humidity and ambient temperature when using online navigation.
Regeneration / Acceleration Line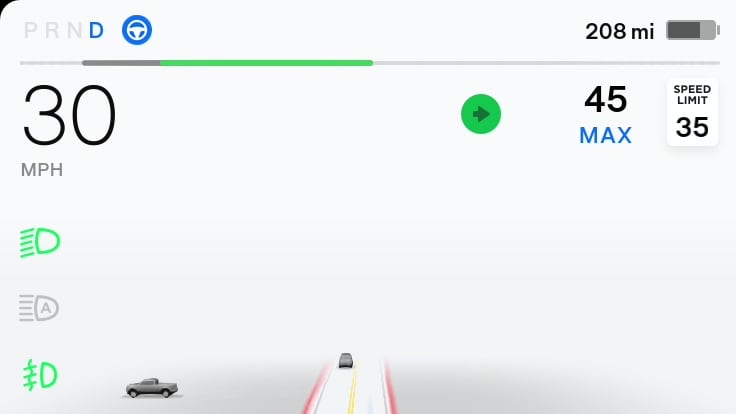 Available Worldwide
Undocumented Change
This is an undocumented change in this release.
The line directly above the speedometer reading in a Model 3 and Model Y shows the amount of regenerative braking (green) or acceleration (black) that is occuring. The center of the line is neutral where there is no acceleration or regenerative braking occuring.
The further the line grows to the left, the greater the amount of regenerative braking is taking place, and the more it goes to the right, the greater the acceleration.
With this update the regeneration line will now also show when physical brakes are being applied. The amount of physical brakes being used will appear as a gray line after the green, regen line.
The physical brake line is only show when the vehicle is in Autopilot.
The regen/acceleration line is now also thicker, making it easier to see.
Image credit: @tesla_adri/Twitter
Heater & Low Voltage Battery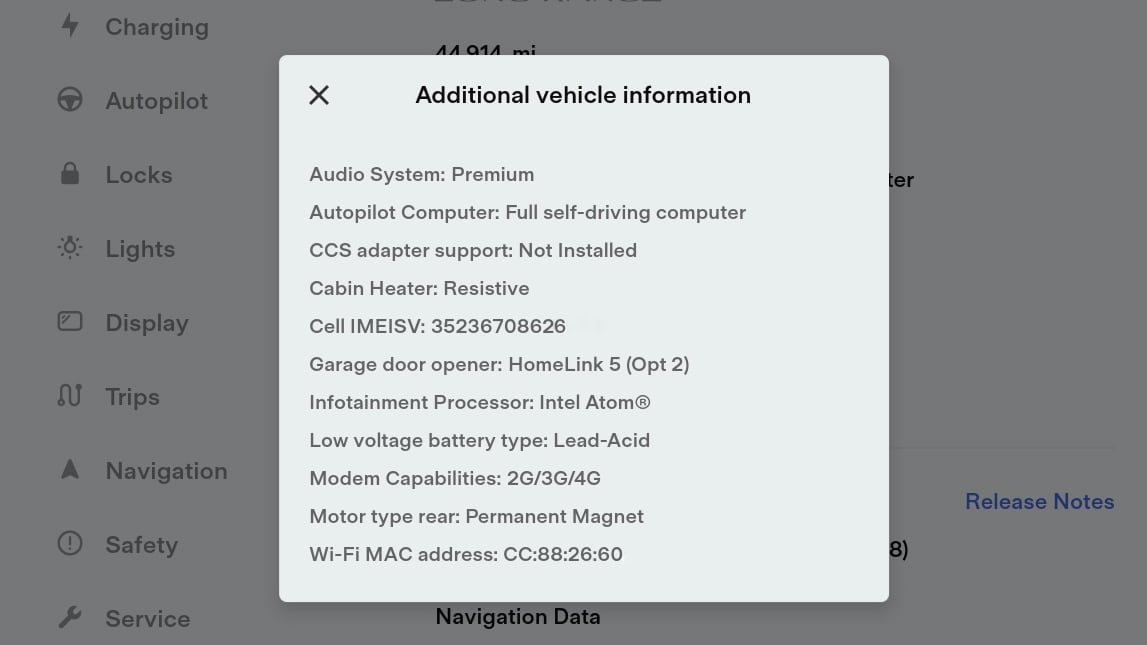 Available Worldwide
Undocumented Change
You can now view additional information about your car by tapping Controls > Software > Additional vehicle information.
The list of information will now include the type of low-voltage battery installed and whether your vehicle has a heat-pump.
Powered Trunk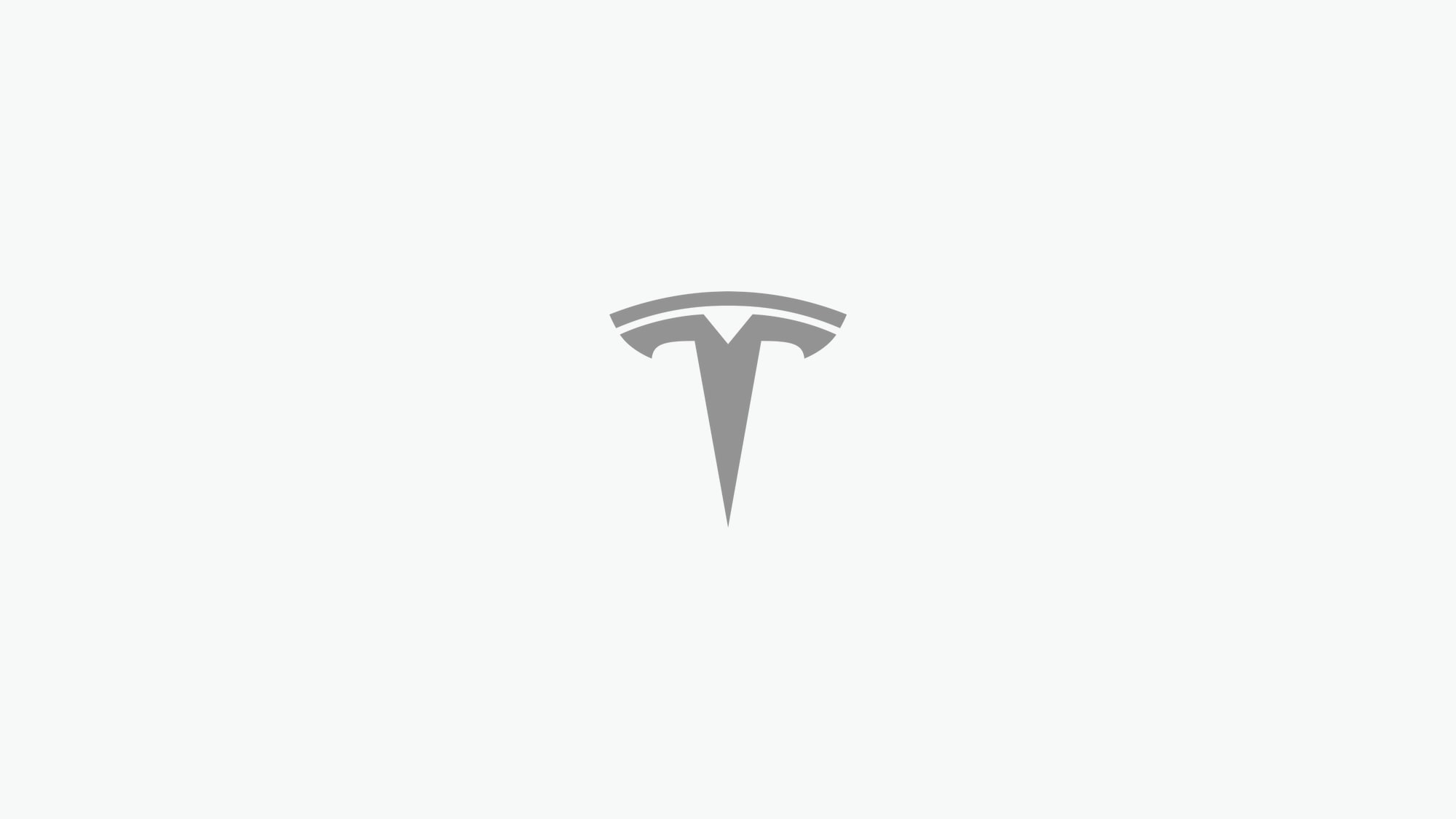 Available Worldwide
Undocumented Change
Powered Trunk
Undocumented Change
Powered Trunk
This is an undocumented change in this release.
If your vehicle is equipped with a powered trunk, this update addresses an issue that could have caused your trunk from closing completely.
Improved Vehicle Path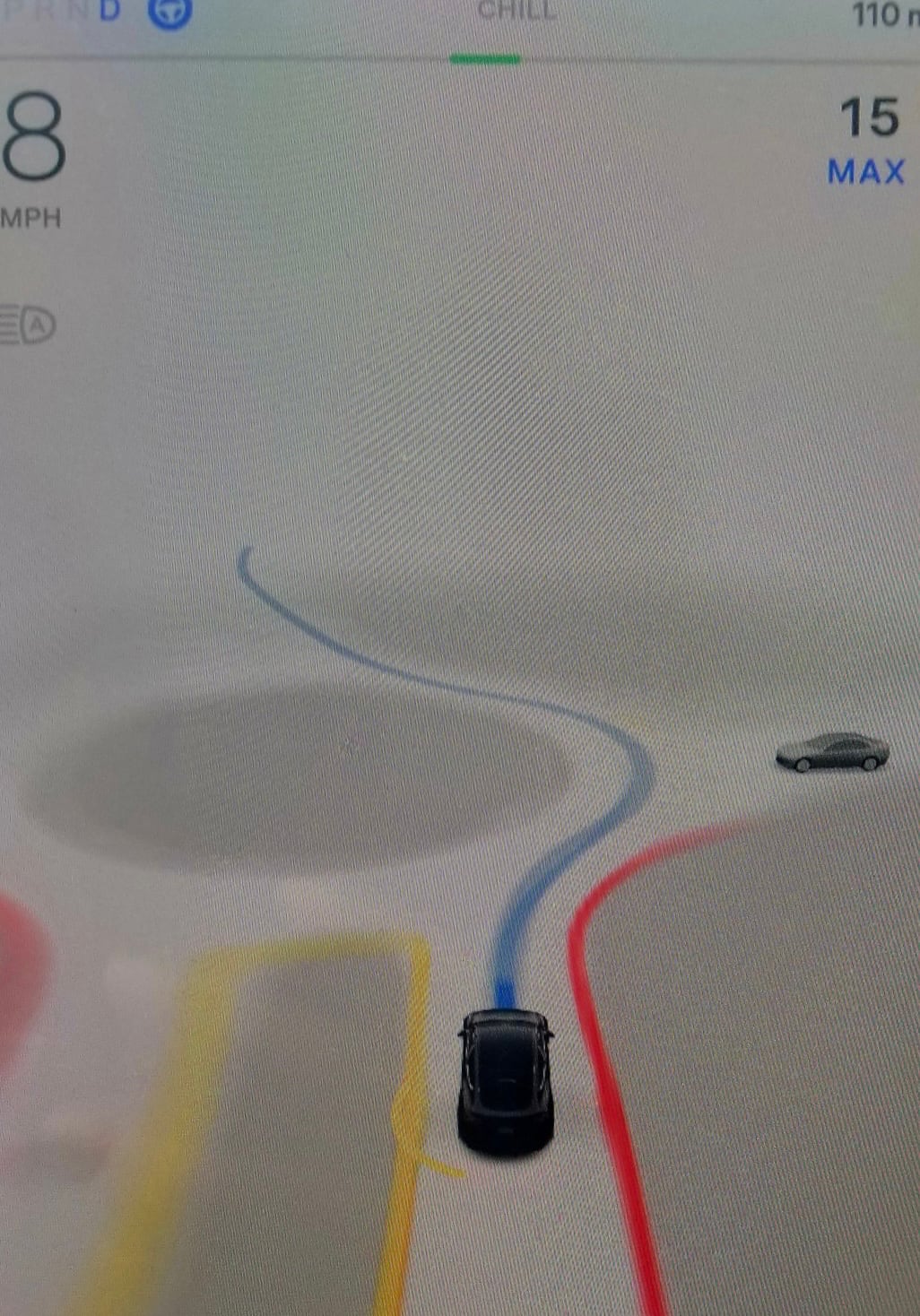 According to new images this beta appears to include an improved vehicle path visualization that shows the vehicle's intention much further out than in previous releases.