Please check back shortly. If you have received 2022.12.3.13, you can share release notes with us below.
This is an early look at this update's release notes and additional features may be available for specific vehicles or regions.
Multiplayer Vampire Survivors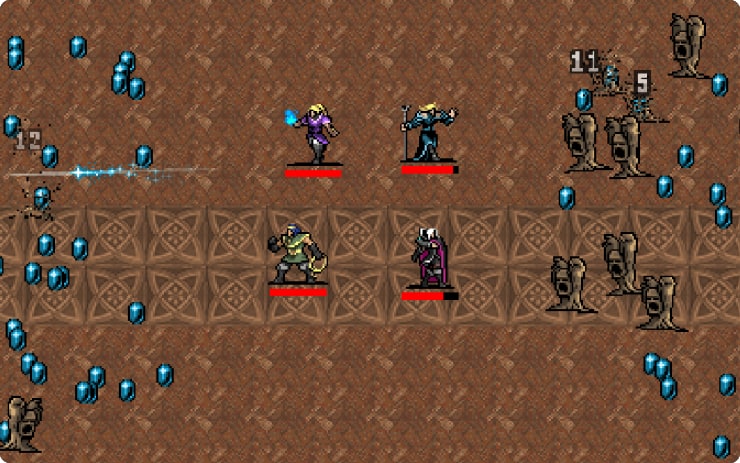 Team up to mow down swarms of the undead, with co-op gameplay for up to four passengers.
To play, shift to Park (P) and go to the App Launcher > Arcade > Vampire Survivors. Requires one controller per player.
Location Sharing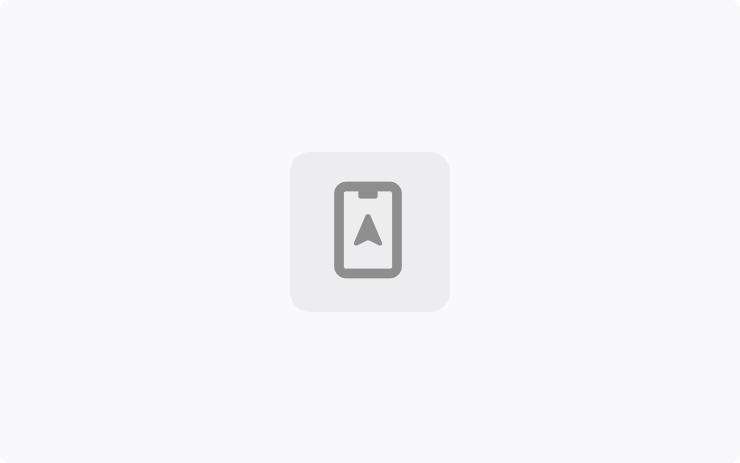 An icon appears at the top of your touchscreen when an app requests your vehicle's live location data.
You can turn off sharing at Controls > Safety > Allow Mobile Access. This also turns off Tesla app access.
When this setting is on, your vehicle communicates directly with the Tesla app and other apps, but Tesla doesn't track your location (see tesla.com/privacy).
Windows During Update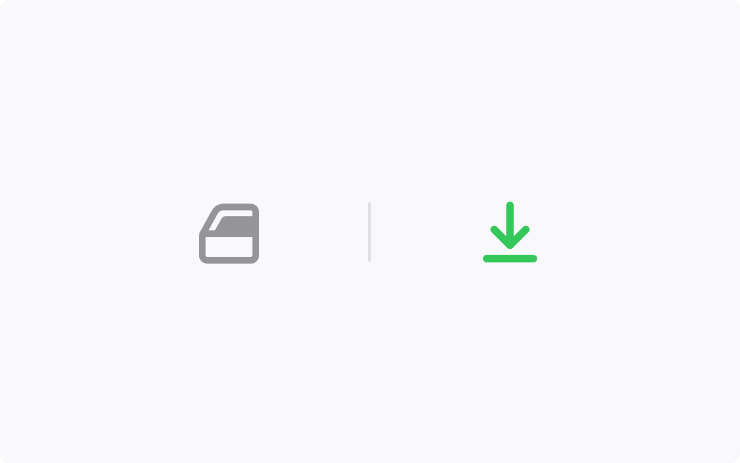 During a vehicle software update, the windows may adjust minimally, so doors can open and close more easily. Windows will return to position after the update.
Please check back shortly. If you have received 2022.12.3.13, you can share release notes with us below.
Hebrew Language Added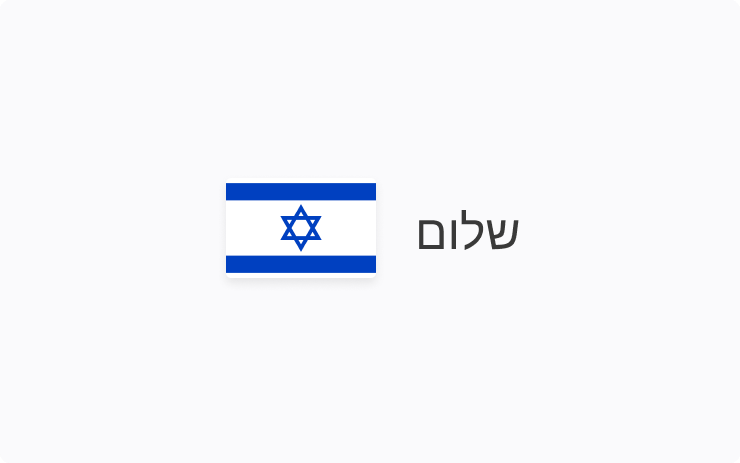 You can now choose Hebrew as your touchscreen language.
To change the language, shift into Park, and go to Controls > Display > Touchscreen Language.
Improved Autopilot Visualizations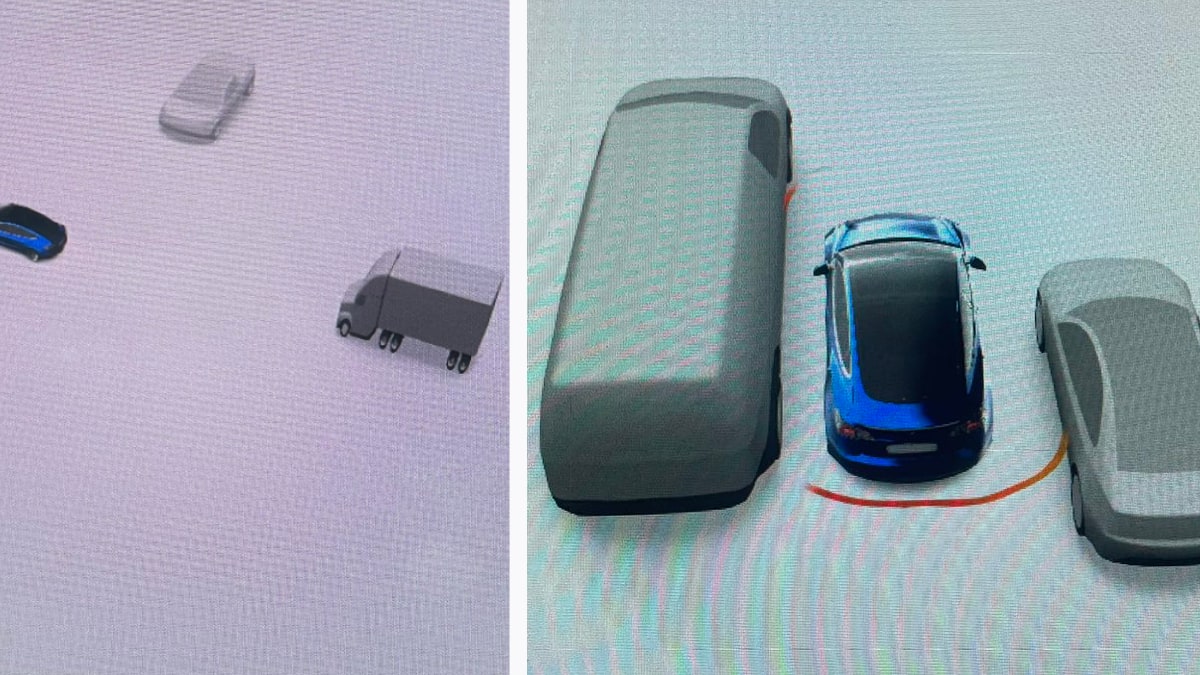 Available Worldwide
Undocumented Change
Autopilot visualizations (non-FSD) now include some features that were previously only available on FSD Beta.
Improvements include dynamic vehicle sizing and open door visualizations. The vehicle will now determine the width, height and length of each vehicle in its surroundings and size the 3D model appropriately in the visualization. Open doors will also be displayed in gray or orange, depending on whether they're in the vehicle's path.
Improved Reverse Camera View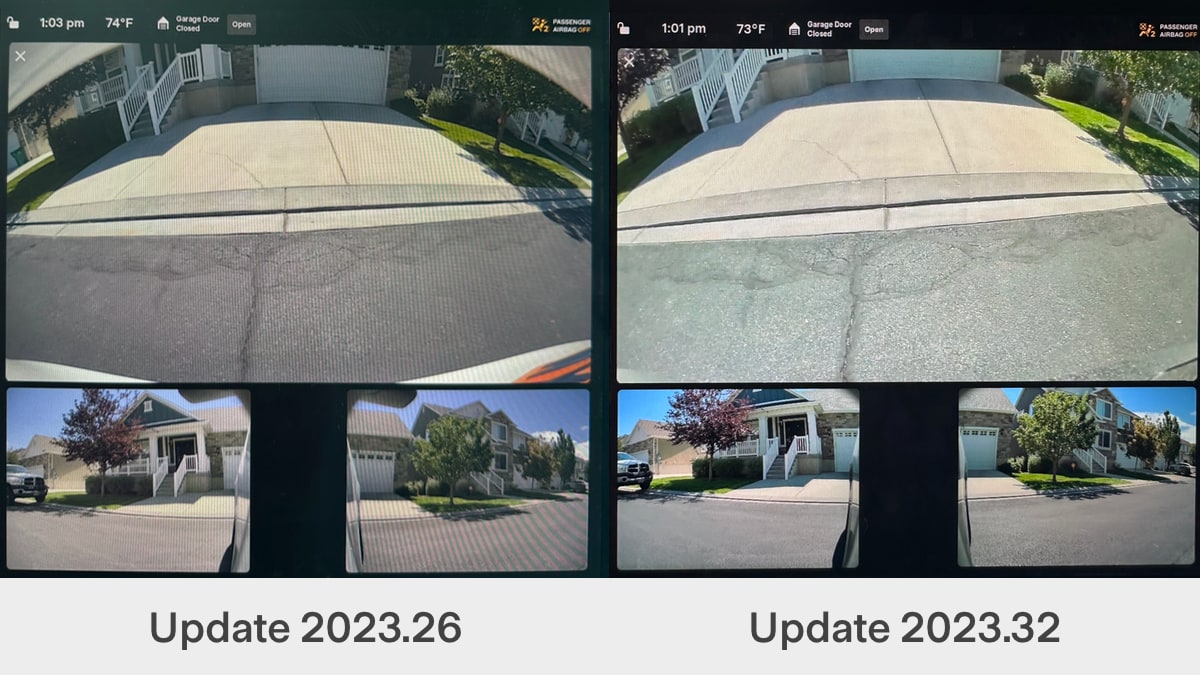 Available Worldwide
Undocumented Change
HW 4
The reverse camera view has been improved by cropping parts of the video to minimize distractions. The top portion of the video feed no longer shows the vehicle trunk and the bumper is now hardly visible along the bottom of the reverse camera.
Service Mode Release Notes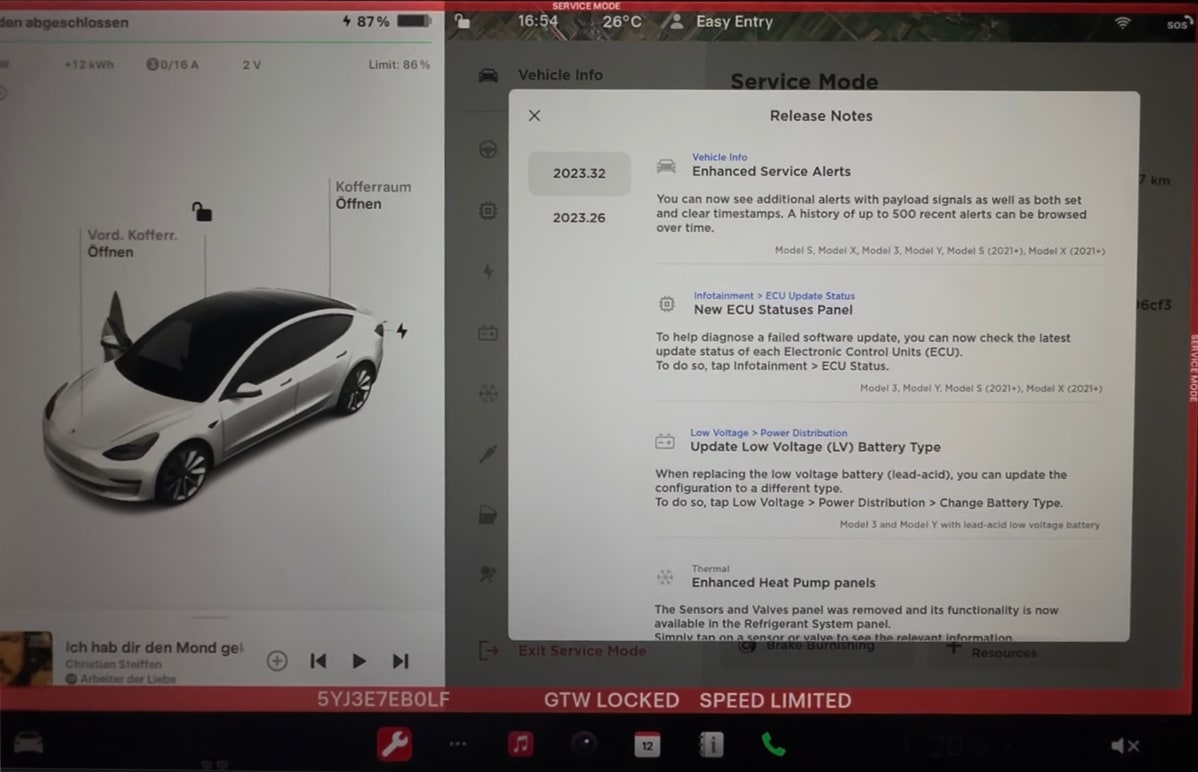 Available Worldwide
Undocumented Change
Service Mode specific release notes have been added with this update. When entering Service Mode, you can now tap on 'Release Notes' near the top of the screen to view any improvements to Service Mode in this vehicle update.
Each new feature is listed with a description and which vehicles it applies to. You can also tap the Service Mode section name in blue to jump directly to that area in Service Mode.
Improved Camera Clarity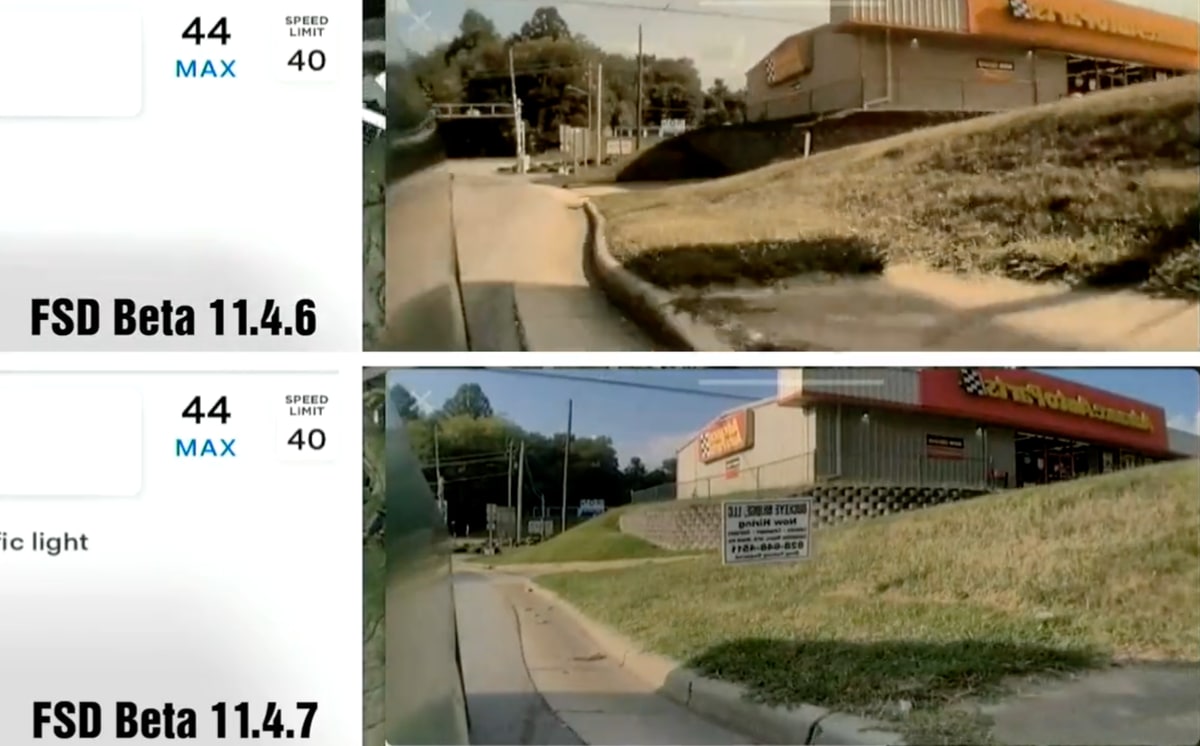 Available Worldwide
Undocumented Change
Video post-processing has been improved by providing white and color balance to the vehicle's camera feeds.
This results in more natural-looking videos when using the vehicle's cameras on screen and when utilizing Sentry Mode or the Dashcam.
The clarity of the videos is also notably improved in this update, resulting in clearer video when using the vehicle's reverse or repeater cameras.
Service Mode ECU Status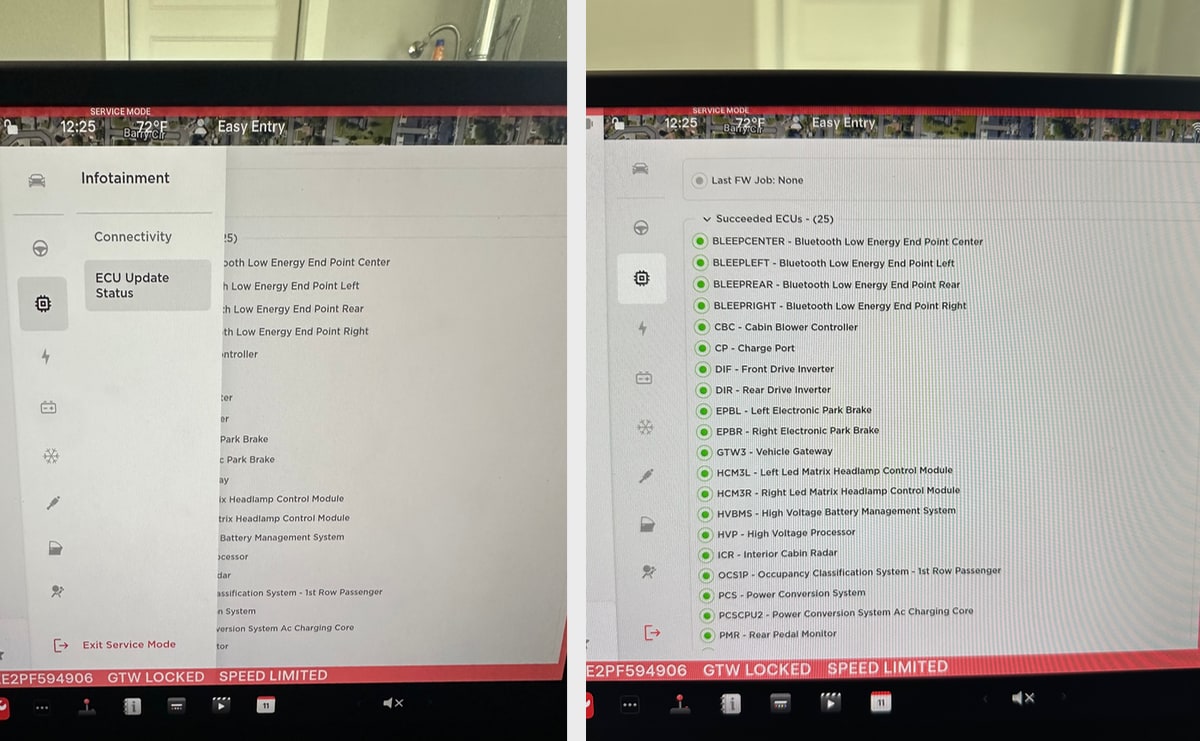 Available Worldwide
Undocumented Change
Tesla's Service Mode now lets you view the status of the vehicle's Electronic Control Unit (ECU). Under Infotainment > ECU Update Status, you can now view the status of a variety of sensors and vehicle sub-systems.
Service Mode is a special vehicle mode that's typically reserved for service technicians, although it can be accessed by anyone. It is used to view information and test various aspects of a vehicle.
Volume Indicator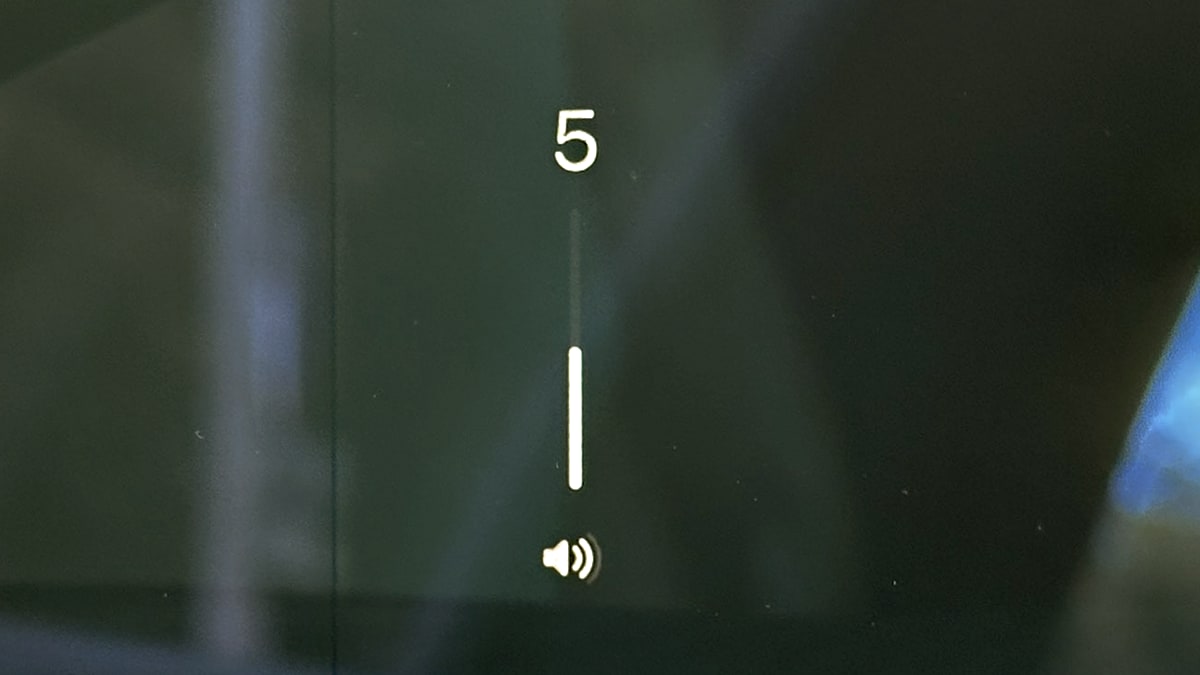 Available Worldwide
Undocumented Change
Tesla has updated the volume indicator on the instrument cluster to be vertical instead of horizontal.
Sponsors
Although we share official Tesla release notes, we are not affiliated with Tesla Motors. We are Tesla fans and supporters.