Details
Release Date
October 4, 2023
Minor Fixes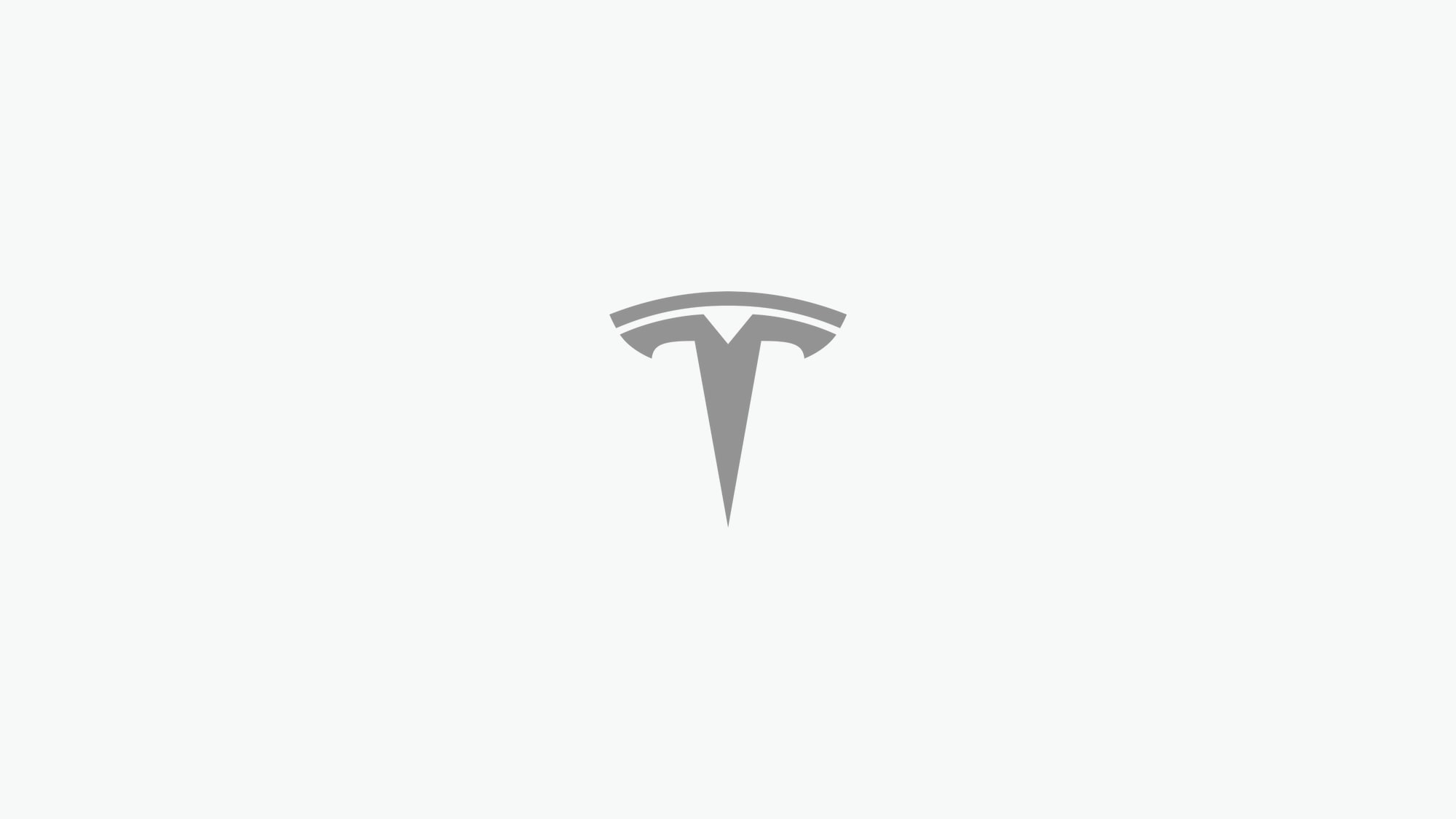 Minor fixes and improvements.
New Model 3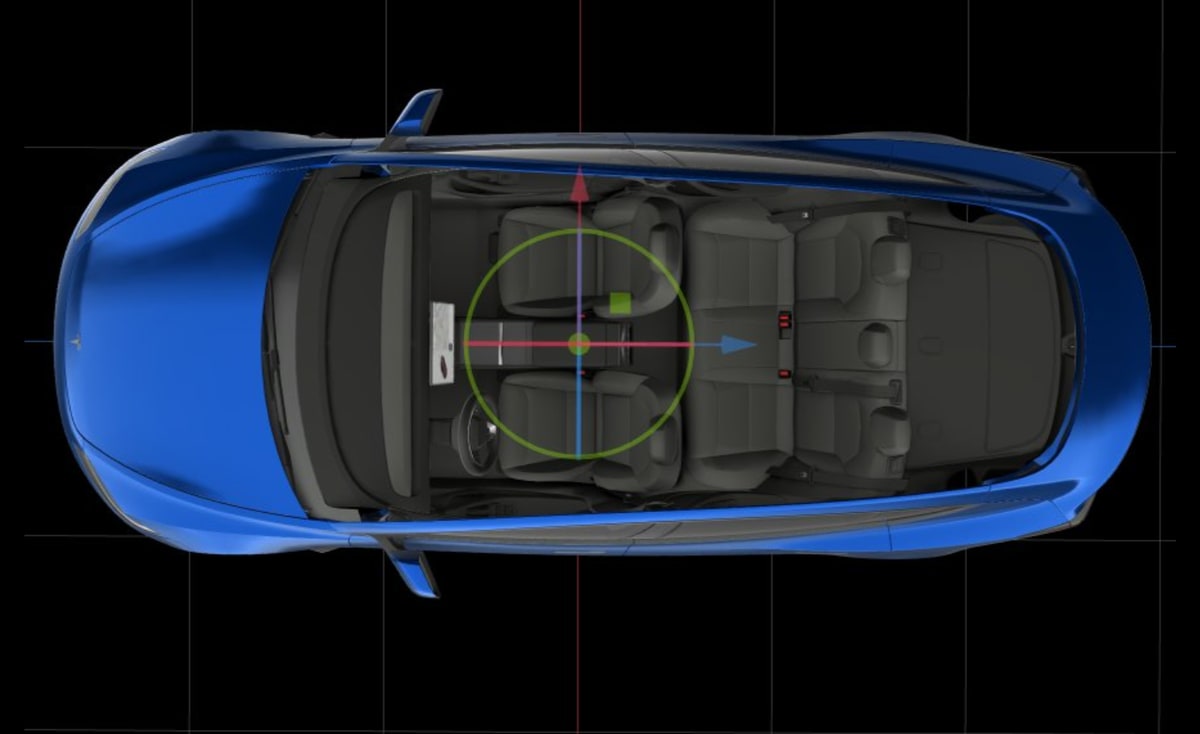 Credit olympusdev_ / X
Available Worldwide
Undocumented Change
The app now supports Tesla's new Model 3. In this update, Tesla added 3D models for its latest vehicle. The models are similar to other vehicle renders available in the app that power the visualizations throughout the app.
Wall Connector Support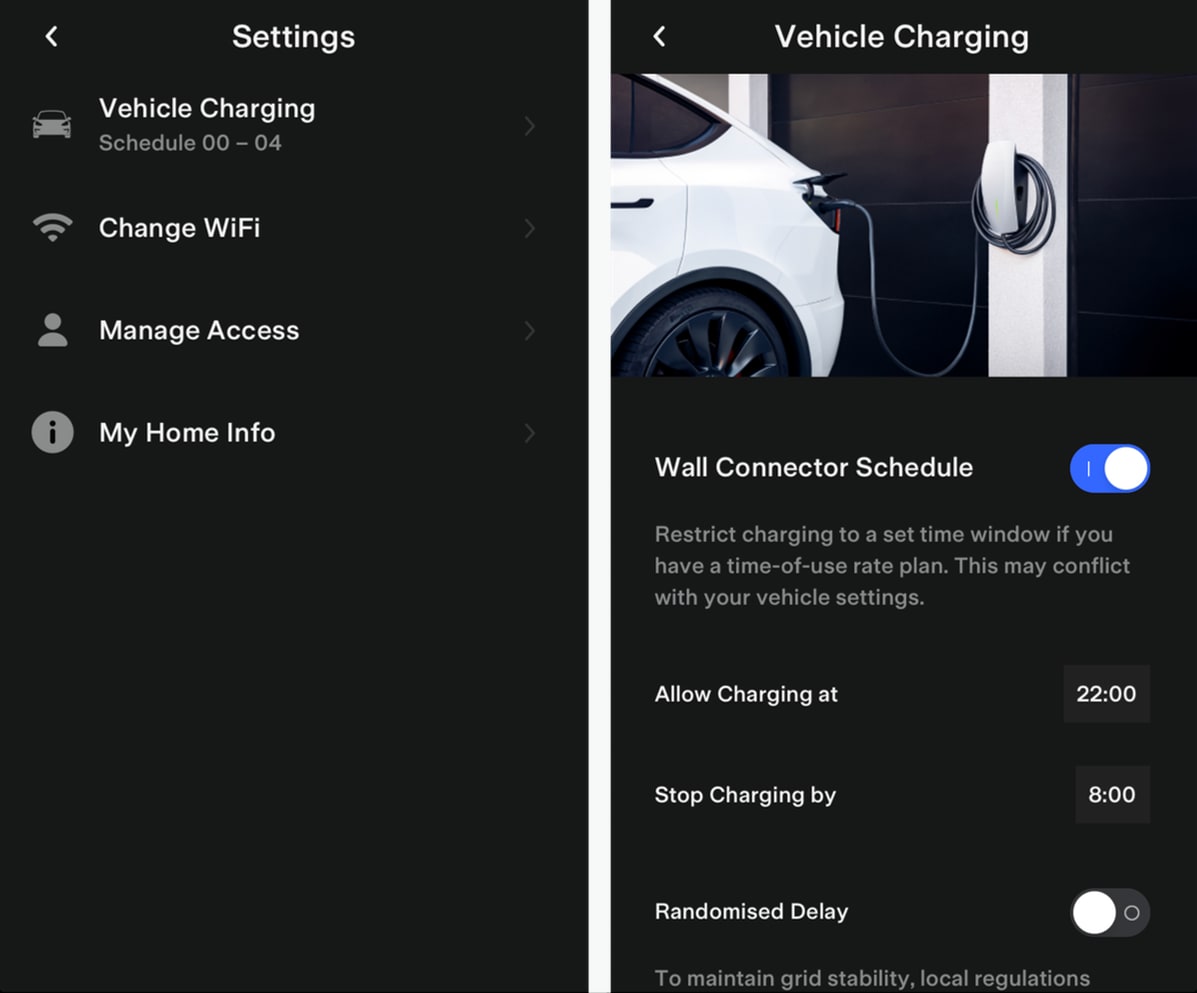 Available Worldwide
Undocumented Change
Gen 3 WC
Undocumented Change
Gen 3 WC
To connect your Wall Connector to your Tesla app, tap on your profile icon in the app, choose Add / Remove Products, and then pick Wall Connector and follow on the screen guide.
Once you have your Wall Connector connected to your app, you can change the charging schedule, restrict charging to specific times or certain vehicles, or view your charging history. You no longer need to connect to the Wall Connector directly to change the schedule or other options.
This feature was previously available in select markets such as the United Kingdom and Canada but is now available to everyone.
Powerwall 3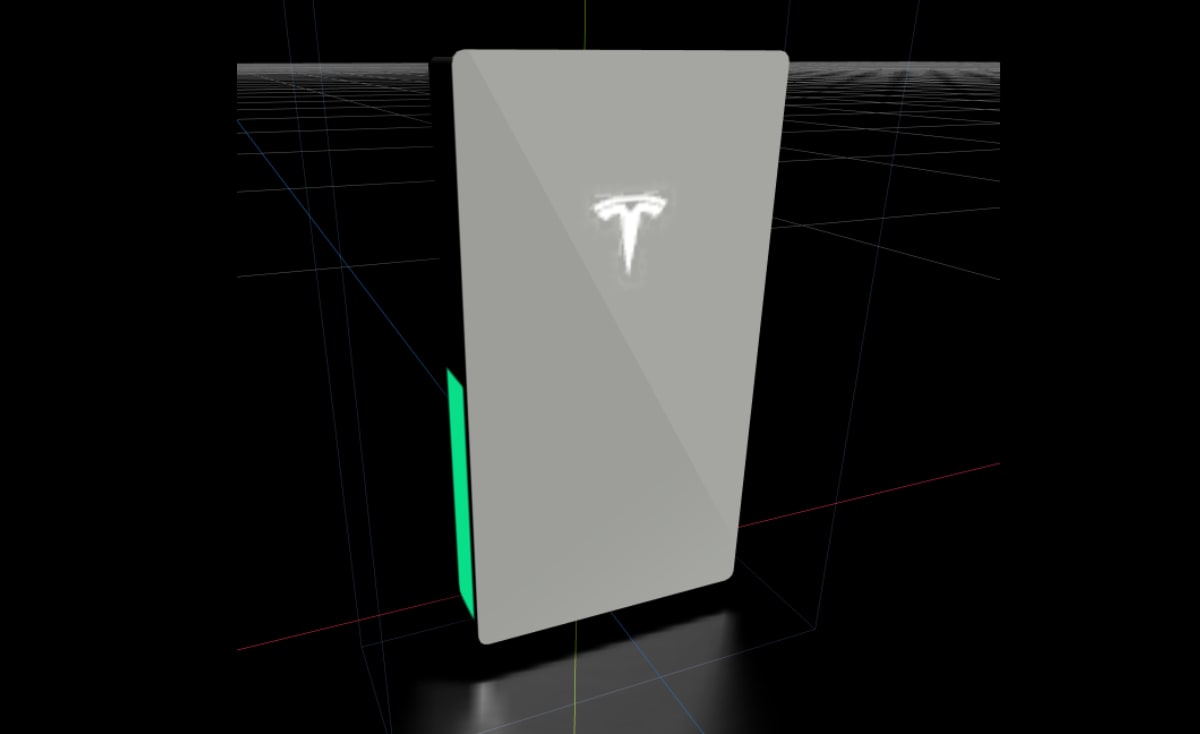 Credit olympusdev_ / X
Available Worldwide
Undocumented Change
Tesla's newest Powerwall, the Powerwall 3, has also been added to the app with custom assets.
The new Powerwall is slightly shorter and less wide than the Powerwall 2, but slightly deeper. It includes a built-in inverter and can scale up to 40.5 additional kWh per unit.
Apple Shortcuts Improvements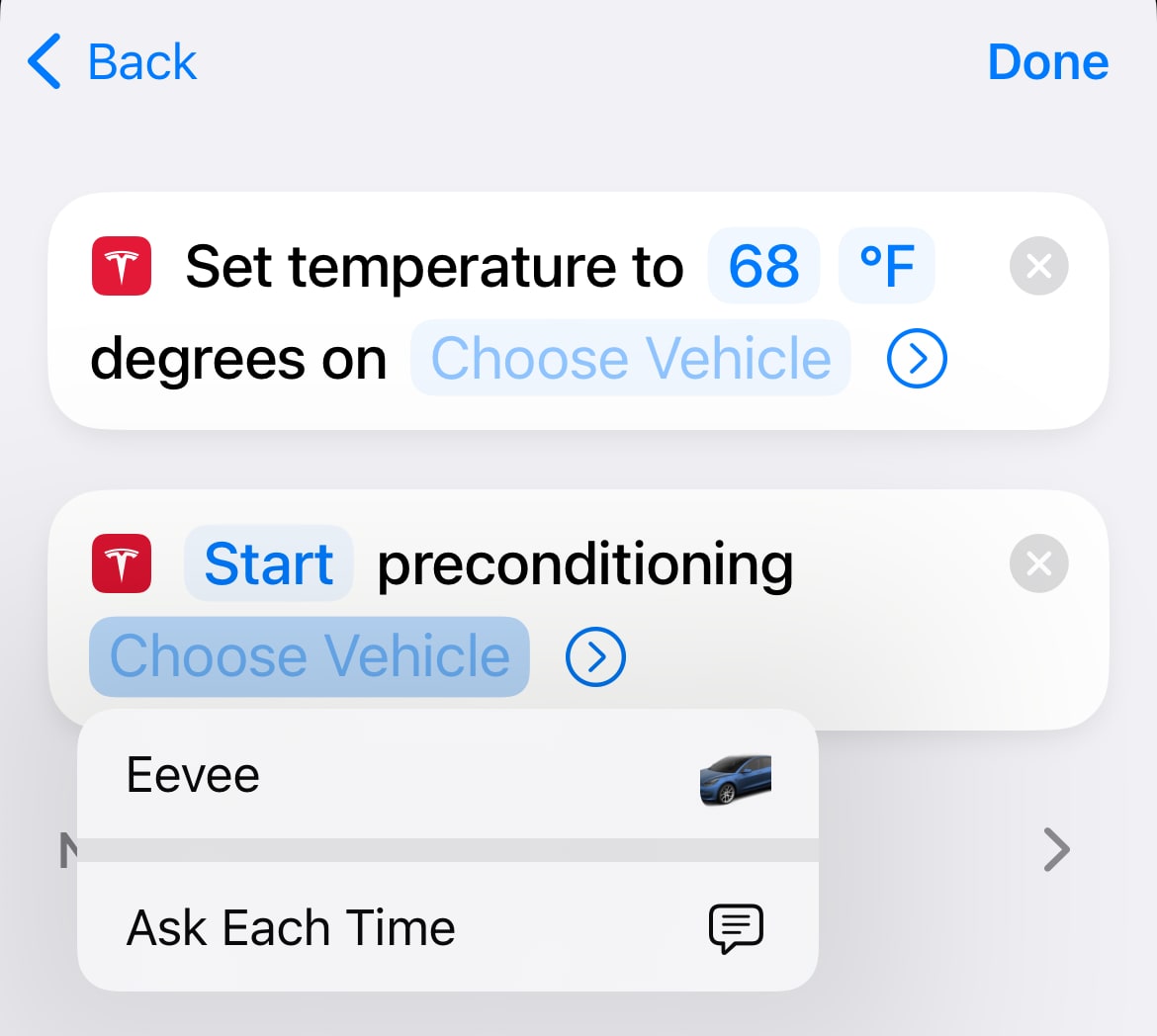 Available Worldwide
Undocumented Change
Tesla released Apple Shortcuts support two weeks ago in app update 4.24. In this minor release, Tesla is improving their shortcuts by adding support for multiple Tesla vehicles.
When setting up a shortcut you can now pick a specific vehicle to execute the command, or have the app ask you each time the shortcut is run.
To set up your own shortcuts, open the Apple Shortcuts app.
What's New Dialog
Tesla appears to be working on a new dialog that will be displayed in the app after an update or when Tesla introduces any new features through server-side changes.
The dialog will presumably highlight any new recent features added to the Tesla app.
Thanks to Tesla_App_iOS for finding this one.
Apple Shortcuts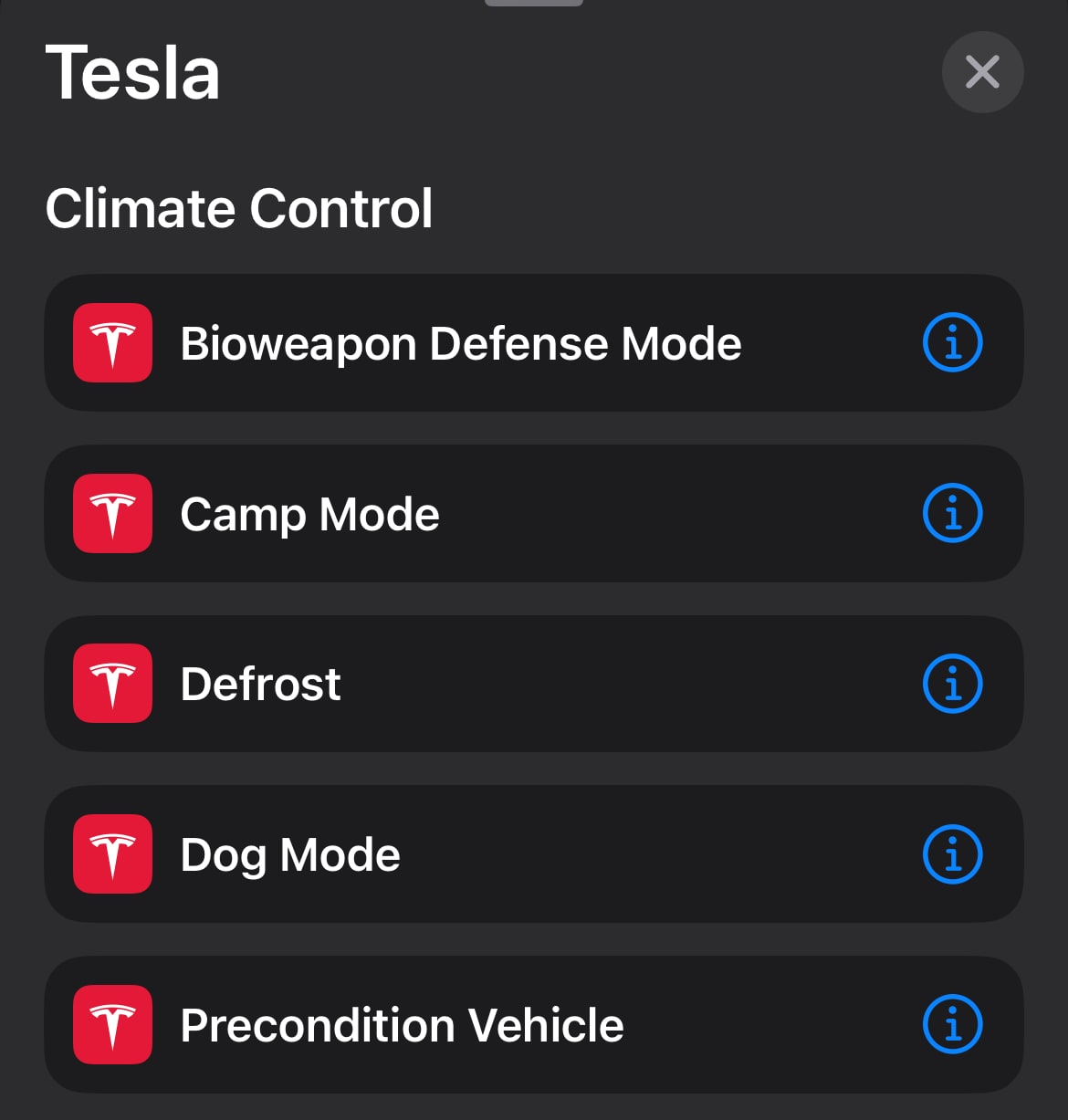 Available Worldwide
IPhone
Access your vehicle controls and climate from the Apple Shortcuts app.
Editor's note: With official support for Apple Shortcuts, you can now control many aspects of your Tesla with Siri.
Simply say 'Hey, Siri' and one of the pre-created Tesla phrases, such as 'Lock Tesla,' to control your vehicle with your voice.
You can also create your own shortcuts to perform various actions, such as setting your vehicle to your desired temperature and starting the climate system. To set up your own shortcuts, open the Apple Shortcuts app.
In addition to Siri support, you can also set up automations for your vehicle, such as turning on your Tesla's climate system automatically at a specific time every day.
Cusutomations need to be set up through the Shortcuts app by navigating to the 'Automation' tab and clicking the plus sign at the top corner of the screen.
The full list of supported vehicle controls include:
Bioweapon Defense Mode
Camp Mode
Defrost
Dog Mode
Precondition Vehicle
Set Seat Heater (seat position and heat level)
Set Temperature (choose climate temperature)
Vent Windows
Set Media Volume
Emissions Test
Close All Windows
Flash Lights
Honk Horn
Lock/Unlock
Open Frunk
Open/Close Charge Port
Open/Close Door (Model X)
Open/Close Rear Trunk
Sentry Mode
Set Charge Limit
Start/Stop Charging
Sponsors
Although we share official Tesla release notes, we are not affiliated with Tesla Motors. We are Tesla fans and supporters.