Details
Release Date
September 19, 2022
Please check back shortly. If you have received 2022.8.10.5, you can share release notes with us below.
Mobile App Improvements
You can now adjust Charge Current, Scheduled Departure or Schedule Charging at your car's current location from the Tesla app.
Note: This functionality requires mobile app version 4.1.0.
Cold Weather Improvements
When you navigate to a Supercharger, improved battery preconditioning delivers a faster charge.
Cold Weather Improvements
You can now enable front defrost and maintain your climate settings when clearing ice and snow. As usual, tap the fan icon and select Keep Climate On when parked.
Additionally, when using climate controls on the Tesla App, automatic battery pre-conditioning has been optimized to consume less energy.
Autopark
Autopark now identifies perpendicular parking spots using painted markings and road edges.
Bioweapon Defense Mode
Available Worldwide
Requires Bioweapon Defense Mode
Requires Bioweapon Defense Mode
You can now purge the vehicle of unhealthy particulates before entering your vehicle by turning on Bioweapon Defense Mode from your mobile app.
Note: This functionality requires mobile app version 4.1.0.
Driver Profiles
Each Driver Profile will now have its own individual Work and Home address. To update, select your profile, tap Navigation and long press either Work or Home.
Customizable App Launcher
Drag and drop your favorite apps to any position along the bottom menu bar for easy access. To customize your menu bar, hold any icon and then drag to reorder. To adjust climate controls such as heated seats and defrost, tap on the temperature or swipe up from the bottom of the screen.
Active Phone Calls
You can now hide your phone call card, allowing you to see the next turn when the navigation turn list is covered. Tap the phone icon on the status bar to show the card again.
Active phone calls will now be displayed in the status bar at the top of the touchscreen. You can answer, hang up or swap calls from the card anytime. Swipe up to dismiss and tap phone icon on the status bar to display again.
New Language Support
Your touchscreen is now available in Turkish. To switch your language setting, tap Controls > Display > Touchscreen Language.
Traffic Aware Cruise Control Chime
You will now receive an audio alert when Traffic-Aware Cruise Control is enabled. To disable, tap Controls > Autopilot > Traffic-Aware Cruise Control Chime.
Cold Weather Improvements
You can now precondition the cabin from the Tesla app when your battery is at a lower state of charge. Simply turn on the climate from your Tesla app and override the previous setting by tapping "Yes" on the confirmation pop-up window.
Note: To protect your car's battery, climate will remain unavailable under extreme low charge scenarios. This feature requires the Tesla mobile app version 4.4.0 or later.
Manage Dashcam Clips
Available Worldwide
Dashcam
Easily delete all dashcam video clips directly from the touchscreen by tapping Controls > Safety > Dashcam > Delete Dashcam Clips
Dark Mode
You can now change to a dark themed display. Tap Controls > Display > Appearance and select Dark.
Hide Map Details
Simplify your navigation app and hide map details by tapping the pin button on the map.
Sponsors

TeslaFi is a service that logs your drives and charging sessions so that you can later refer back to them. We highly recommend checking them out if you use your car for business trips and would like to keep track of reimbursements, if you like to see how much you spend on charging or if you just love statistics. View their about us page and see everything they have to offer!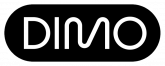 DIMO is building a web3, user-owned network dedicated to supporting the next generation of mobility infrastructure. As a user, you can start today by accessing the best connected vehicle experience via the DIMO Mobile App. It works for nearly any vehicle and across any OEM; users are in control of their data and their DIMO wallet is a conduit to other apps and services, saving time and money. Learn more
Although we share official Tesla release notes, we are not affiliated with Tesla Motors. We are Tesla fans and supporters.