Frunk Animation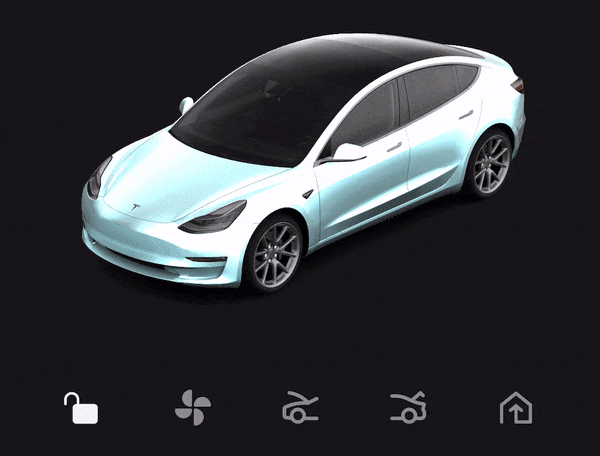 When the frunk is open, tapping the frunk button again in the app will no longer close it in the vehicle's in-app animation.
The frunk will now remain open since the vehicle doesn't have a powered frunk. The close animation in the previous app build lead to speculation that Tesla would add a powered frunk to future vehicles.
Music Controls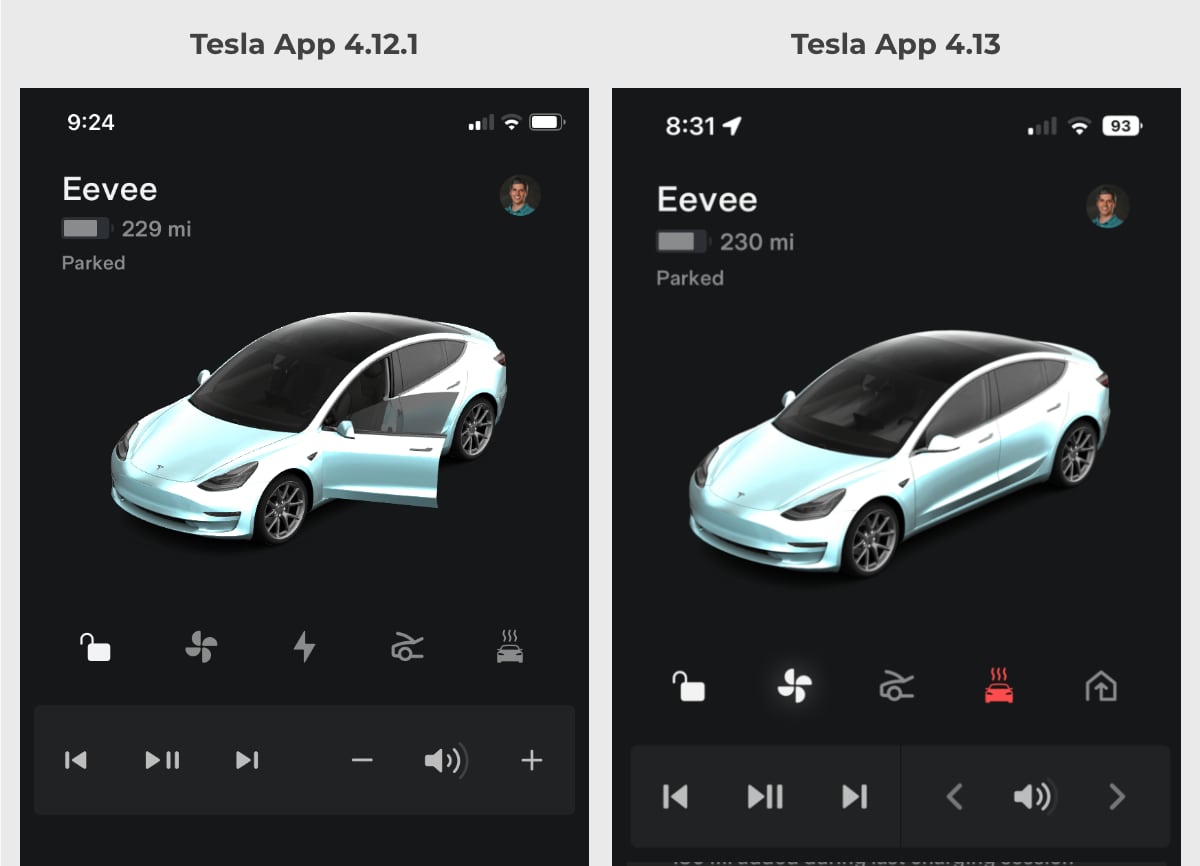 When music is being played in the vehicle, music controls will also show up in the app. With this update Tesla has redesigned the music controls slightly so that they're larger and easier to tap. The same music controls remain, which are previous song, play/pause, next song and volume up and down.
Notifications Section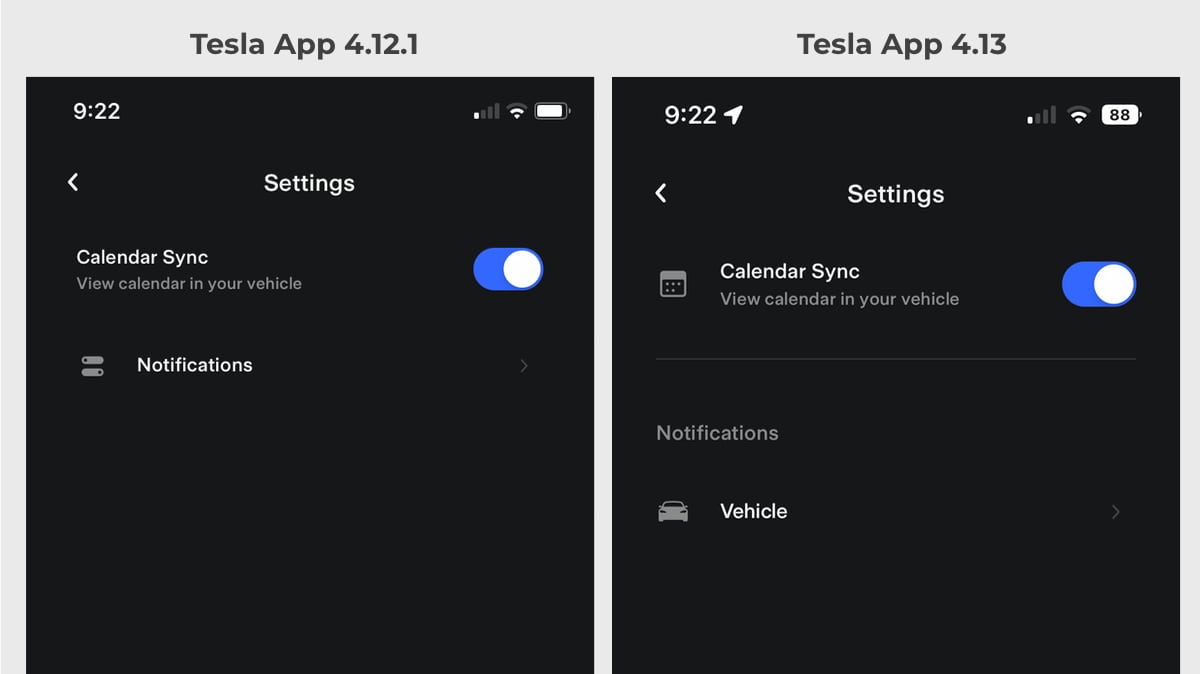 The notifications area in settings has seen a redesign as well. Under notifications Tesla now lists 'Vehicle' instead of just notifications, leading to speculation that Tesla may add notifications for additional products such as Powerwall, Solar and/or its Wi-Fi enabled Wall Connector.
Notification Buttons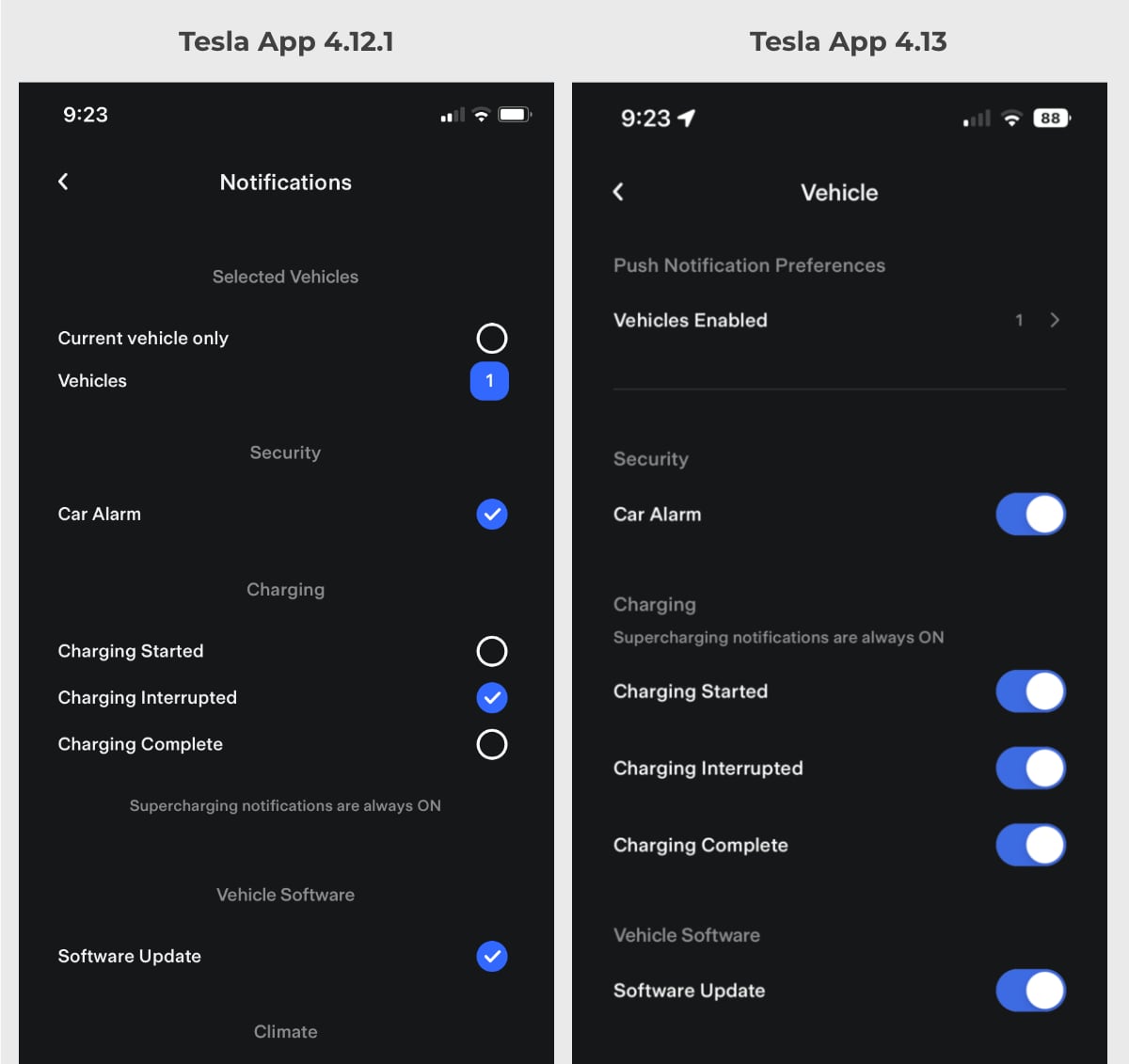 The toggle buttons in the notifications area have also been redesigned to use native OS buttons intead of the previous circular blue checkboxes.