Faster Hazard Lights After a Crash If your vehicle is in a crash, hazard lights that are still functioning will flash faster to be more visible. Not applicable to all vehicle incidents.
Predictive Charger Availability Superchargers now forecast availability and wait time by factoring in the travel time for you and other Tesla vehicles en route, as well as past activity at that Supercharger.
Multiplayer Vampire Survivors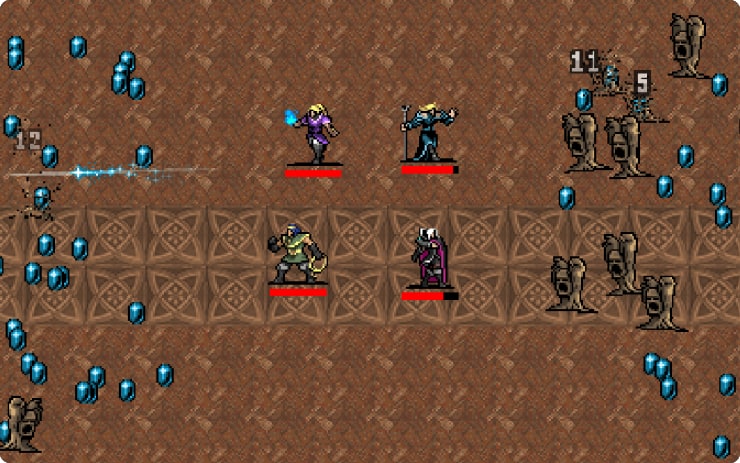 Team up to mow down swarms of the undead, with co-op gameplay for up to four passengers.
To play, shift to Park (P) and go to the App Launcher > Arcade > Vampire Survivors. Requires one controller per player.
Location Sharing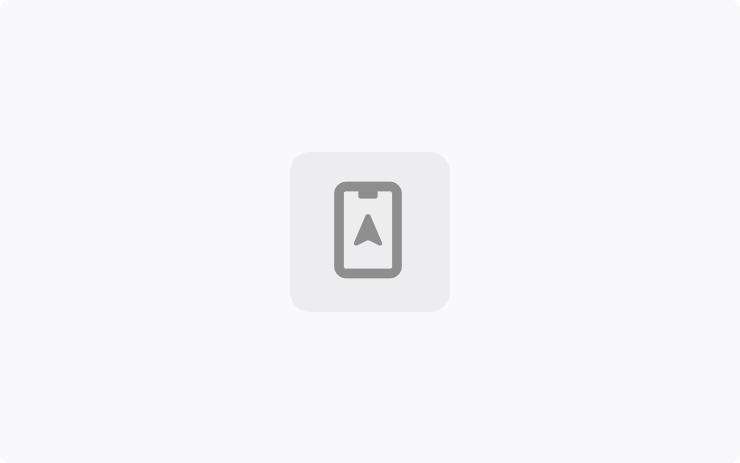 An icon appears at the top of your touchscreen when an app requests your vehicle's live location data.
You can turn off sharing at Controls > Safety > Allow Mobile Access. This also turns off Tesla app access.
When this setting is on, your vehicle communicates directly with the Tesla app and other apps, but Tesla doesn't track your location (see tesla.com/privacy).
Windows During Update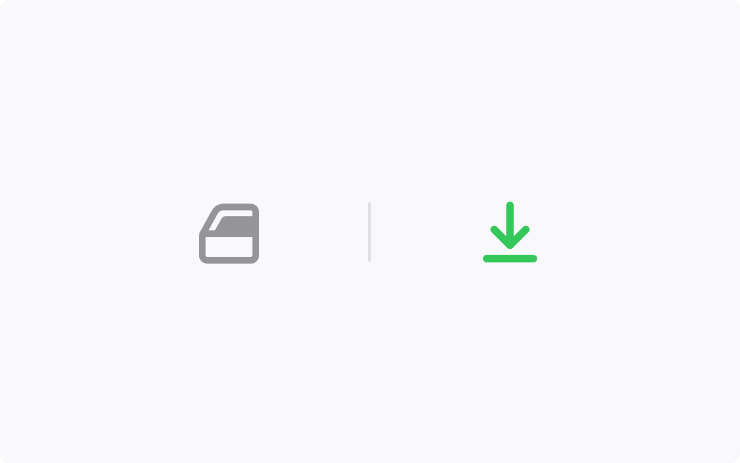 During a vehicle software update, the windows may adjust minimally, so doors can open and close more easily. Windows will return to position after the update.
Improvements to Service Mode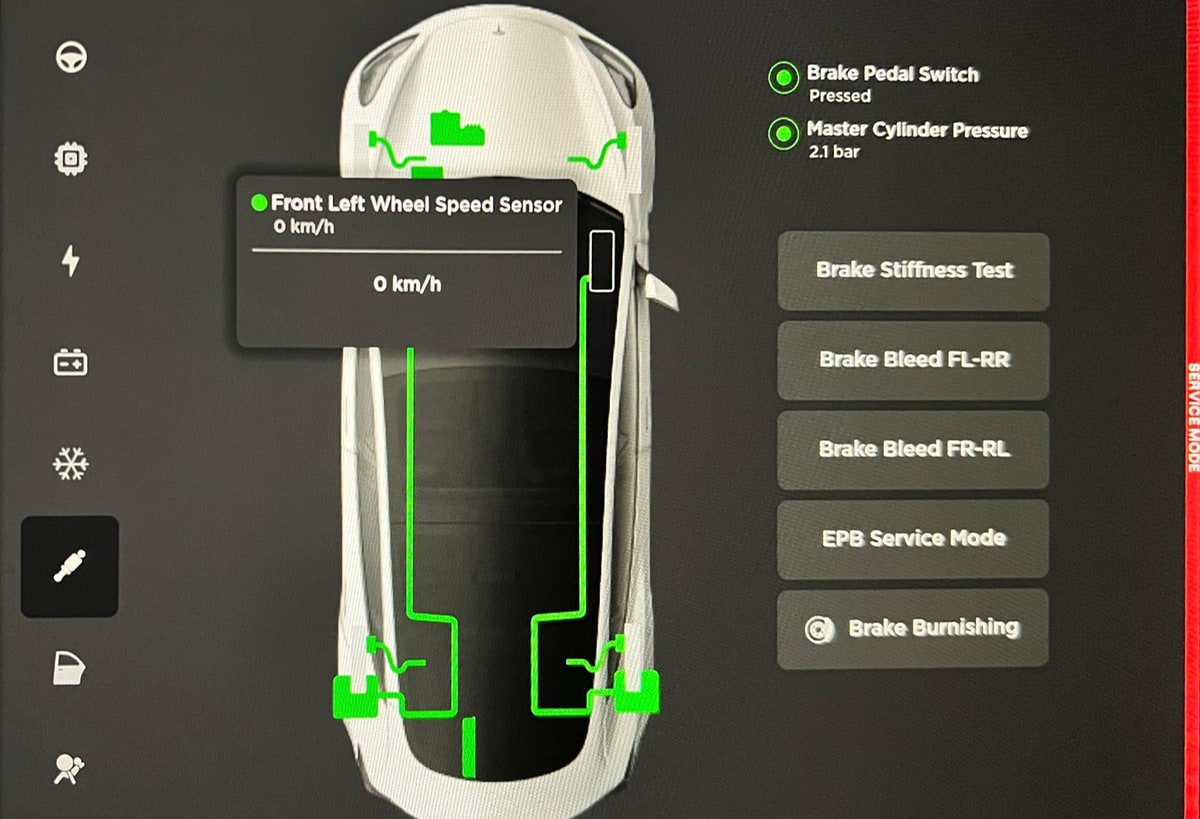 Available Worldwide
Service Mode
Service Mode now includes a new Brakes panel lets you diagnose certain brake-related hardware such as the wheel speed sensors, the Electronic Park Brake (EPB), Electronic Stability Program (ESP), and more. There are also various actions to aid in brake maintenance such as bleeding the brakes and running a stiffness test.
Improvements have also been made to other Service Mode categories and additional models are now supported.
New Privacy Options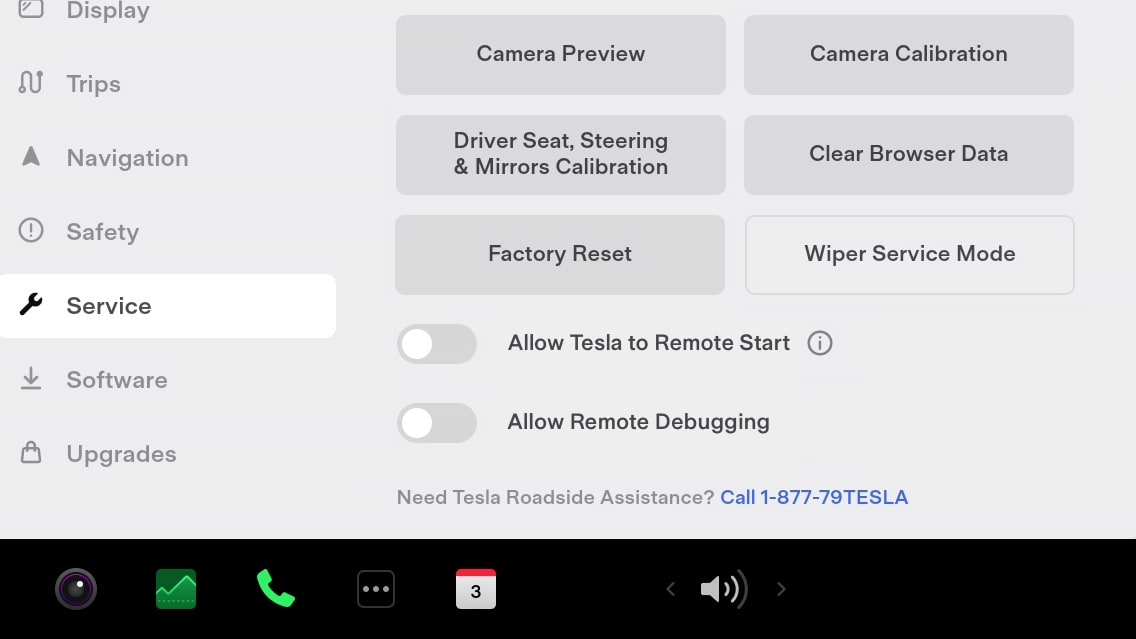 Two new privacy-focused options give you more control over your vehicle. You can now enable or disable the following options:
Remote Commands by Tesla: You can choose whether Tesla can remotely execute commands for your vehicle, such as the ability to unlock or start your vehicle in case of an emergency.
Remote Debugging: You can give Tesla the ability to remotely debug your vehicle when you're experiencing issues.
These two new options are off by default and can be enabled by navigating to Controls > Service and scrolling down to the bottom.