Please check back shortly. If you have received 2022.44.2.8, you can share release notes with us below.
Sentry Mode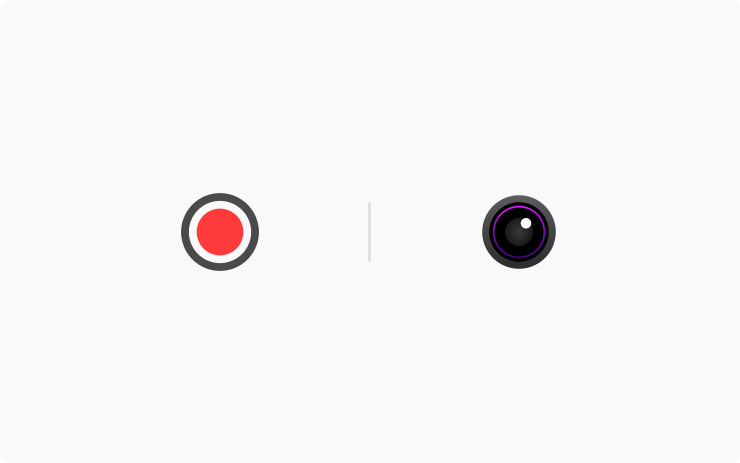 Sentry Mode now allows for even greater customization, including:
- Camera-Based Detection, which allows users to disable use of cameras to detect threats.
- Sentry Mode Clip Length, which allows users to specify the length of the clip when a potential threat is detected.
To adjust these Sentry Mode settings, tap Controls > Safety > Sentry Mode.
Camera-Based Detection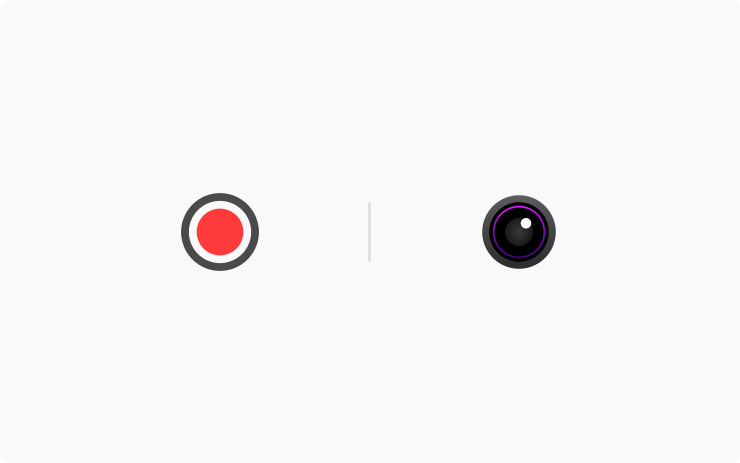 When Camera-Based Detection is enabled, Sentry Mode will use the vehicle's external cameras in addition to vehicle sensors to detect a security event while parked. If disabled, the vehicle will only save clips to the USB drive if a physical threat is detected. To adjust, tap Controls > Safety > Sentry Mode > Camera-Based Detection.
New Language Support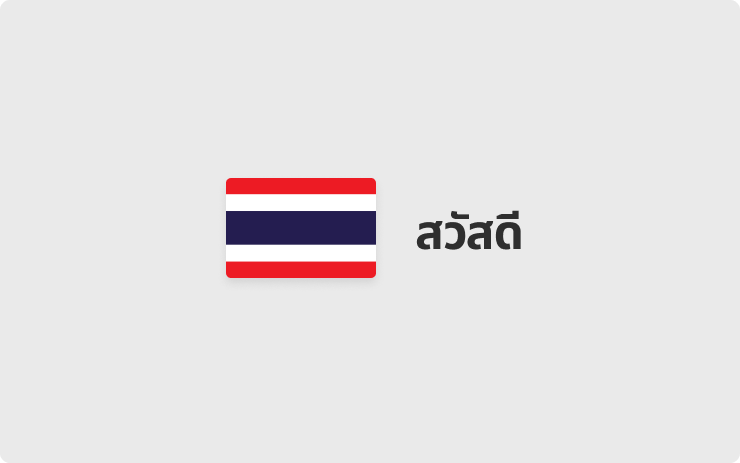 You can now select Thai as your touchscreen language. To update your language settings, tap Controls > Display and select your preferred language from the 'Touchscreen Language' drop-down menu.
Seat Belt System Enhancement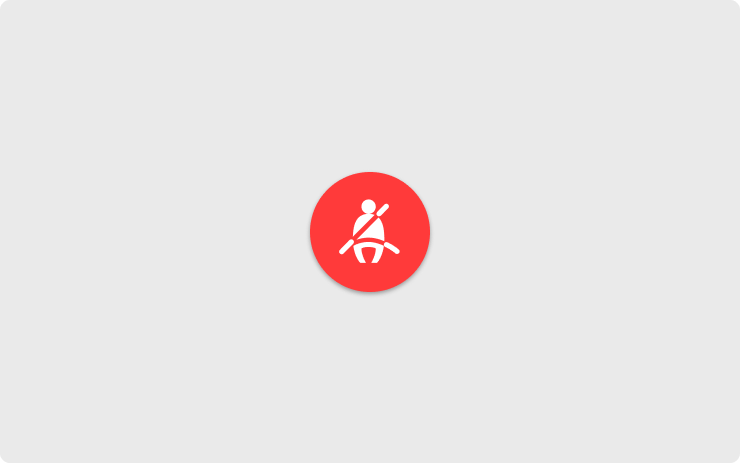 With the help of Tesla Vision, seat belts will begin to tighten and protect properly restrained occupants earlier in a wider array of frontal crashes.
Energy App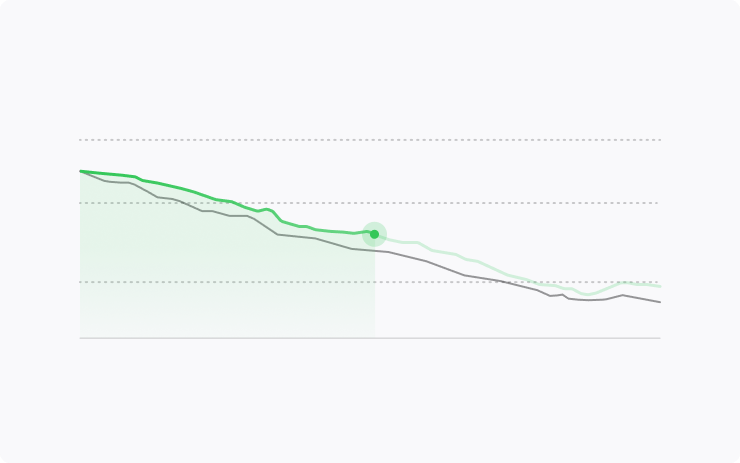 Learn more about your vehicle's energy consumption with the Energy app. You can now:
- Monitor the amount of energy used while driving and parked.
- See how much energy is consumed by different vehicle components, driving behaviors, and environmental conditions.
- View energy used in comparison to trip projection and the battery indicator.
- Receive personalized suggestions for using energy more efficiently.
Battery Temperature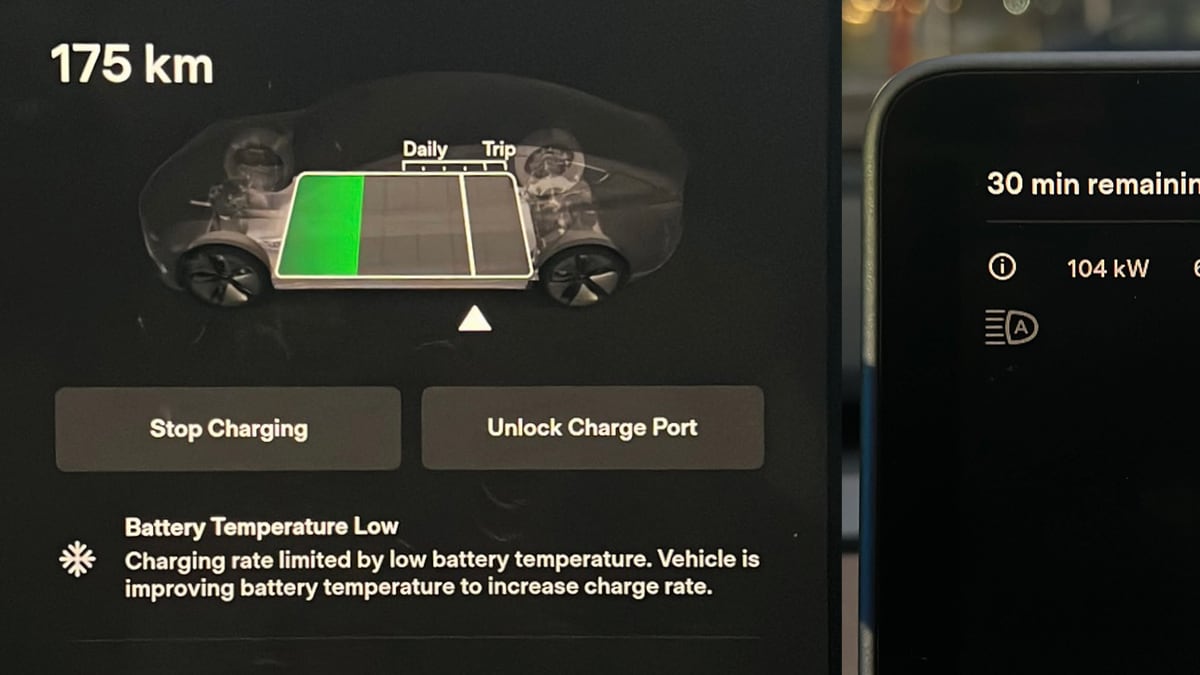 Your vehicle will now display additional information about the battery in certain situations. An (i) icon will appear at the top of the display next to your charging details.
Tapping the icon will take you to the charging screen which will provide additional information, such as the charge rate being limited due to the battery's temperature.
Photo by Adam Belamri
Service Mode Enhancement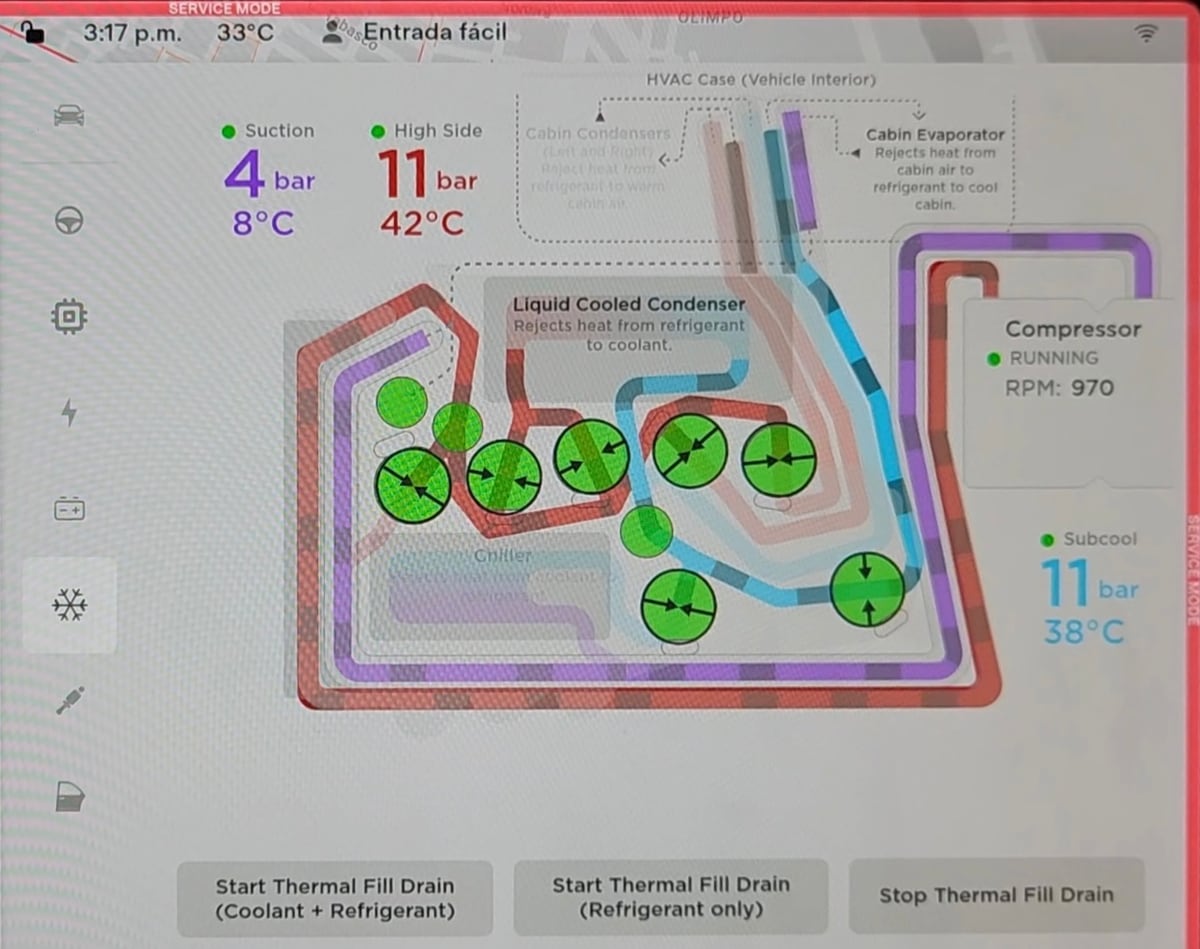 Service Mode, a dedicated area for service centers and technicans to troubleshoot and make changes to the vehicle, has a new mode to view information about the heat pump its various components.
You can now view detailed information about the heat pump's refrigerant, its flow, suction and the mechanical parts involved such as the compressor and valves.
Photo by Ricardo Sanchez
Manual Climate, Auto Seats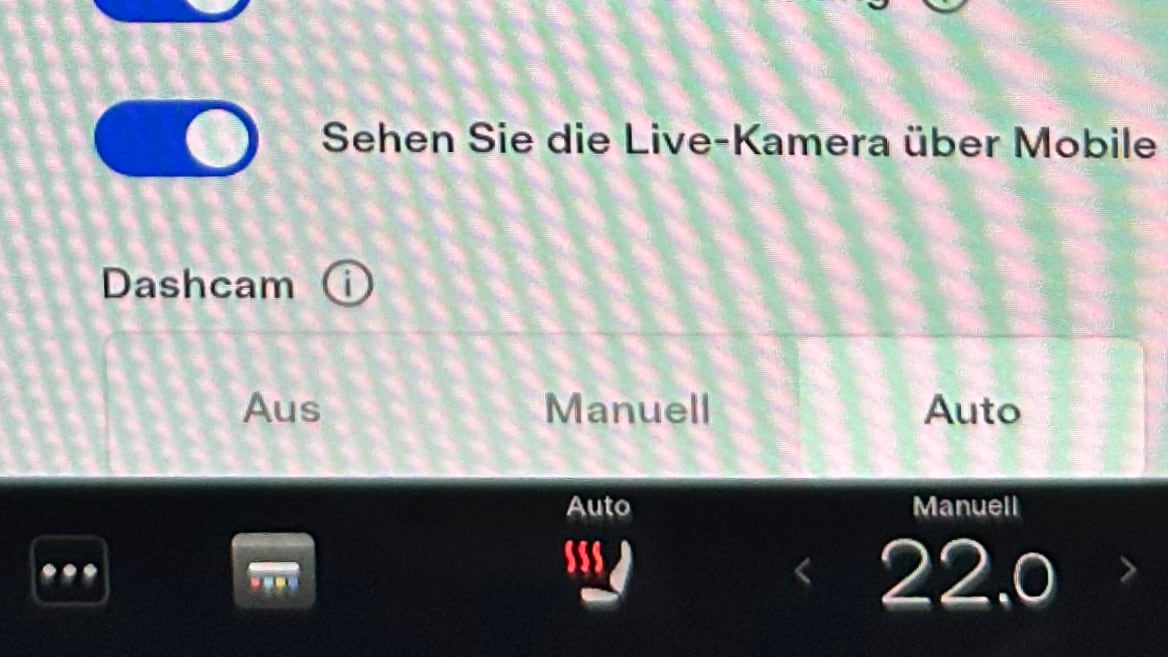 When Tesla's climate system is set to Auto, it gives you the ability to let the vehicle control the temperature of your seats as well.
However, if you changed the HVAC system to manual, then you'd lose the ability to keep your seat heaters on Auto.
With this update you now have the ability to have the climate system on manual while keeping the seat heaters set to Auto.
Photo by Max Bracco
SOS Button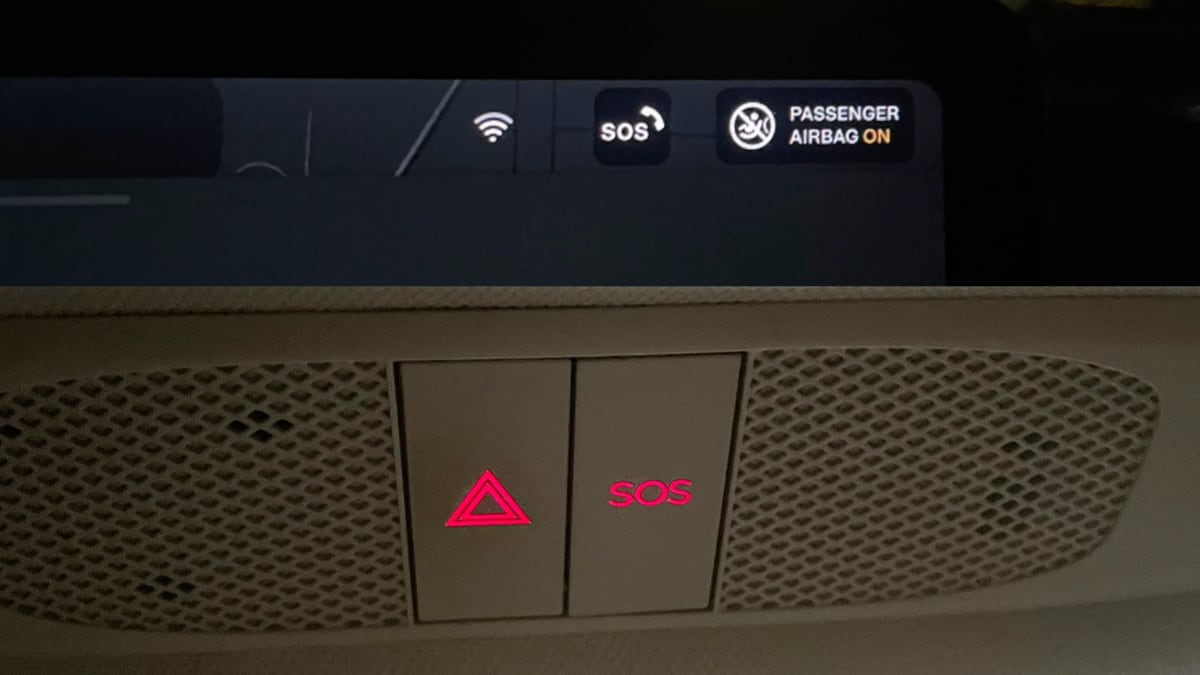 Available Worldwide
Has SOS Button
In regions where Teslas supports vehicle emergency services through the SOS standard, Tesla has historically provided a physical button near the vehicle's hazard light switch.
Newer vehicles replaced the physical SOS button with an on-screen-only button. Previously, the on-screen button was not displayed on vehicles that included the physical button, however with this update it's now displayed on all vehicles where Tesla supports vehicle SOS.
Photo by: fel_iix
Full Self-Driving (Beta) Suspension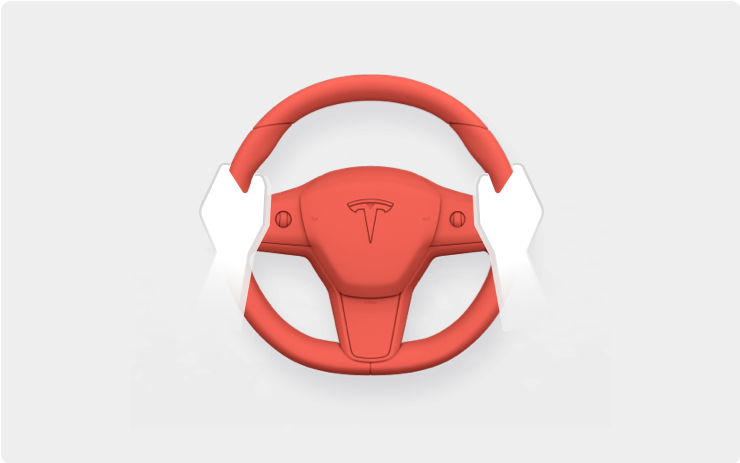 For maximum safety and accountability, use of Full Self-Driving (Beta) will be suspended if improper usage is detected. Improper usage is when you, or another driver of your vehicle, receive five 'Forced Autopilot Disengagements'. A disengagement is when the Autopilot system disengages for the remainder of a trip after the driver receives several audio and visual warnings for inattentiveness. Driver-initiated disengagements do not count as improper usage and are expected from the driver. Keep your hands on the wheel and remain attentive at all times. Use of any hand-held devices while using Autopilot is not allowed.
FSD Beta v10.69.3.3 Release Notes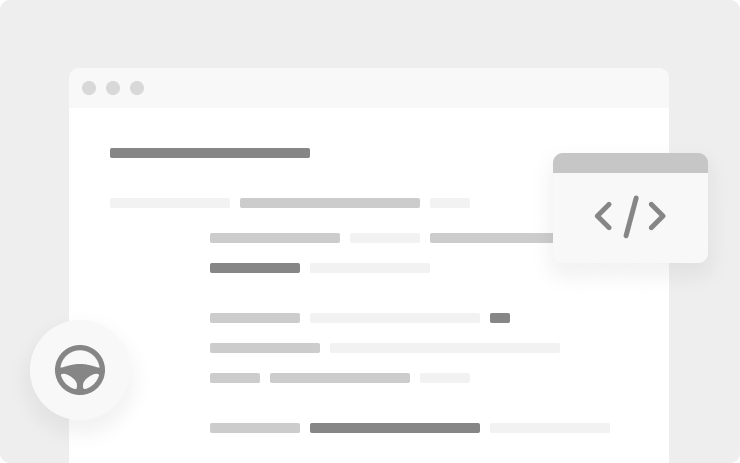 - Upgraded the Object Detection network to photon count video streams and retrained all parameters with the latest autolabeled datasets (with a special emphasis on low visibility scenarios). Improved the architecture for better accuracy and latency, higher recall of far away vehicles, lower velocity error of crossing vehicles by 20%, and improved VRU precision by 20%.
- Converted the VRU Velocity network to a two-stage network, which reduced latency and improved crossing pedestrian velocity error by 6%.
- Converted the Non VRU Attributes network to a two-stage network, which reduced latency, reduced incorrect lane assignment of crossing vehicles by 45%, and reduced incorrect parked predictions by 15%.
- Reformulated the autoregressive Vector Lanes grammar to improve precision of lanes by 9.2%, recall of lanes by 18.7%, and recall of forks by 51.1%. Includes a full network update where all components were re-trained with 3.8x the amount of data.
- Added a new "road markings" module to the Vector Lanes neural network which improves lane topology error at intersections by 38.9%.
- Upgraded the Occupancy Network to align with road surface instead of ego for improved detection stability and improved recall at hill crest.
- Reduced runtime of candidate trajectory generation by approximately 80% and improved smoothness by distilling an expensive trajectory optimization procedure into a lightweight planner neural network.
- Improved decision making for short deadline lane changes around gores by richer modeling of the trade-off between going off-route vs trajectory required to drive through the gore region
- Reduced false slowdowns for pedestrians near crosswalk by using a better model for the kinematics of the pedestrian
- Added control for more precise object geometry as detected by general occupancy network.
- Improved control for vehicles cutting out of our desired path by better modeling of their turning / lateral maneuvers thus avoiding unnatural slowdowns
- Improved longitudinal control while offsetting around static obstacles by searching over feasible vehicle motion profiles
- Improved longitudinal control smoothness for in-lane vehicles during high relative velocity scenarios by also considering relative acceleration in the trajectory optimization
- Reduced best case object photon-to-control system latency by 26% through adaptive planner scheduling, restructuring of trajectory selection, and parallelizing perception compute. This allows us to make quicker decisions and improves reaction time.
- Introduced foundational support for model-parallel neural network inference by sharing intermediate tensors across SOCs to improve road edge and road line prediction consistency through changes to TRIP compiler, inference runtime, and inter-processor communication layer.
- Improved handling of traffic control behavior in dense intersection areas by improving the association logic between traffic lights and intersections.
Press the "Video Record" button on the top bar UI to share your feedback. When pressed, your vehicle's external cameras will share a short VIN-associated Autopilot Snapshot with the Tesla engineering team to help make improvements to FSD. You will not be able to view the clip.
Sentry Mode and Dog Mode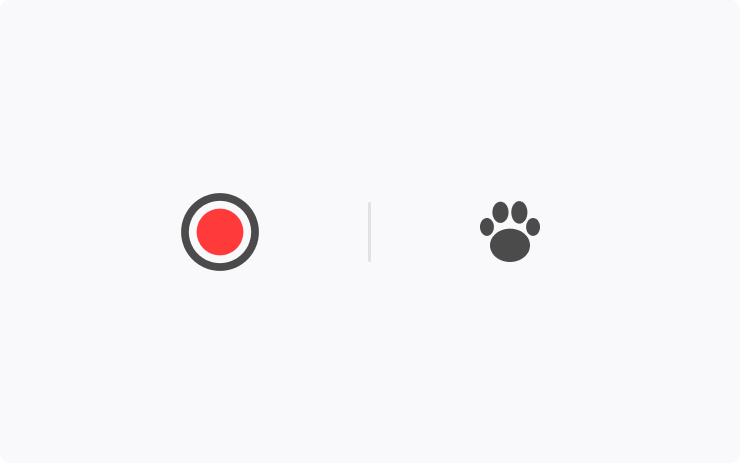 Your vehicle and pets can be kept safe by activating Dog Mode and Sentry Mode at the same time. Sentry Mode alarms are silenced if Dog Mode and Sentry Mode are both enabled. Mobile app notifications will still be sent and video footage will still be saved.
Radio Station Logos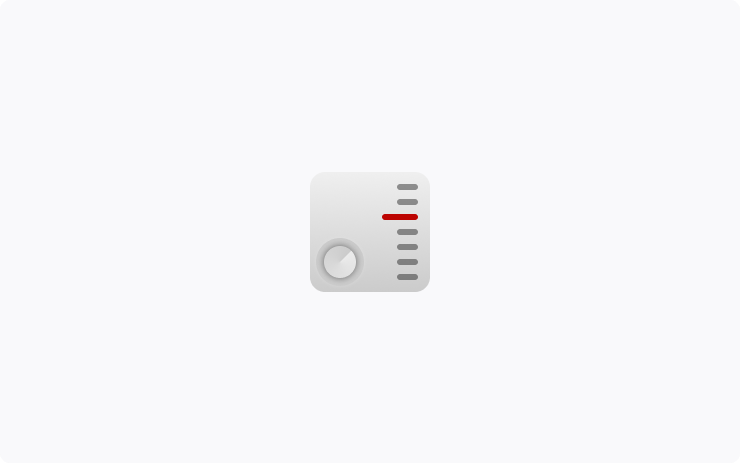 The Media Player now displays radio station logos for improved discoverability when searching for favorite stations.
Improved Charging Efficiency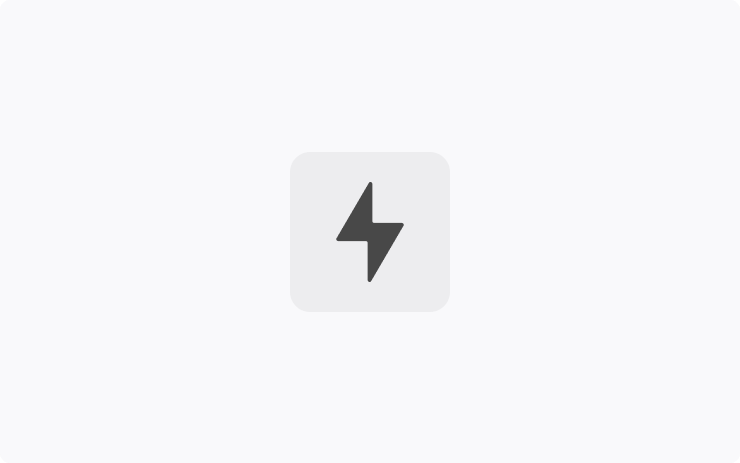 Available Worldwide
Specific Batteries
During DC fast charging, the thermal system controls have been optimized for each charging station's power capability, improving both charging and on-route battery preconditioning efficiency. This results in fast charge time and reduced energy costs.
Driver Door Unlock Mode When Driver Door Unlock Mode is enabled, long pressing the interior driver door switch will unlock all doors and the trunk. To access Driver Door Unlock Mode, tap Controls > Lock > Driver Door Unlock Mode.
Regenerative Braking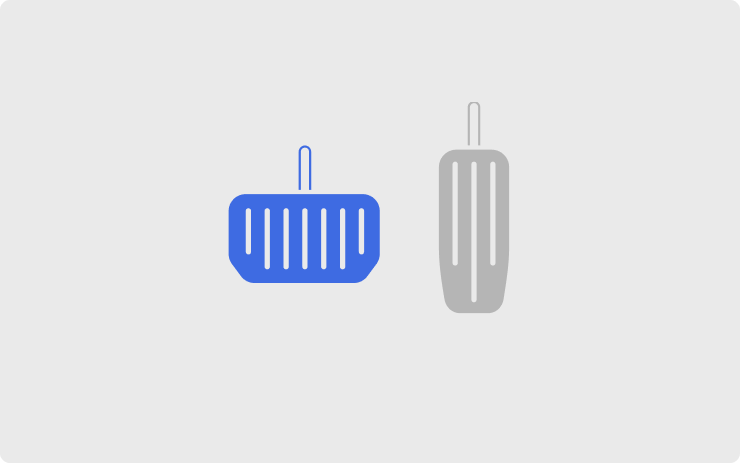 Your vehicle can now automatically apply regular brakes for consistent deceleration when regenerative braking is limited due to battery temperature or state of charge. To enable, tap Controls > Pedals & Steering > Apply Brakes When Regenerative Braking Is Limited.
Editor's note: This feature has been added to additional regions and vehicles.
Tire Configuration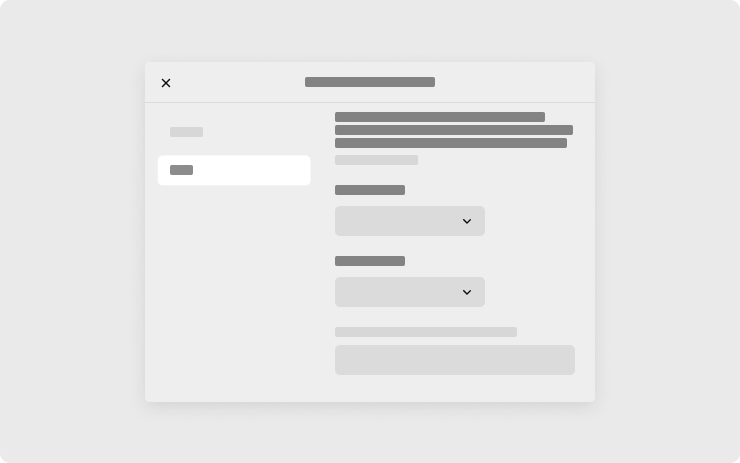 Available Worldwide
MCU 2+
Reset the learned tire settings directly after a tire rotation, swap, or replacement for an improved driving experience. To reset, tap Controls > Service > Wheel & Tire Configuration > Tires.
Editor's note: This feature has been added to additional vehicles.
Transfer Call to Vehicle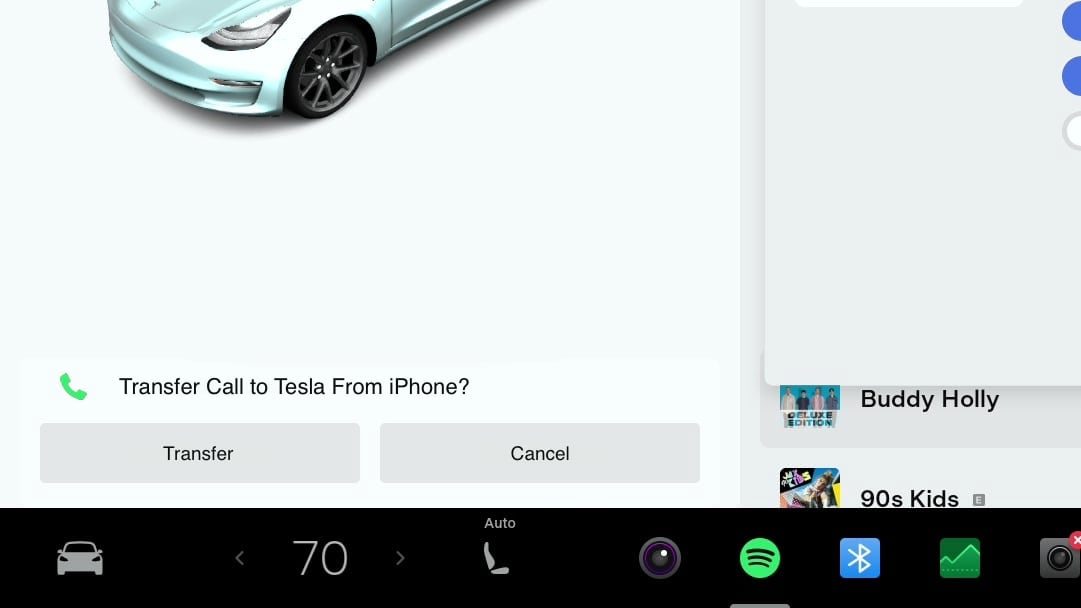 Available Worldwide
Undocumented Change
If you're on an active phone call when you open the car door, your car will now ask you if you'd like to transfer the call's audio to the vehicle instead of transferring it automatically.
Learn More Links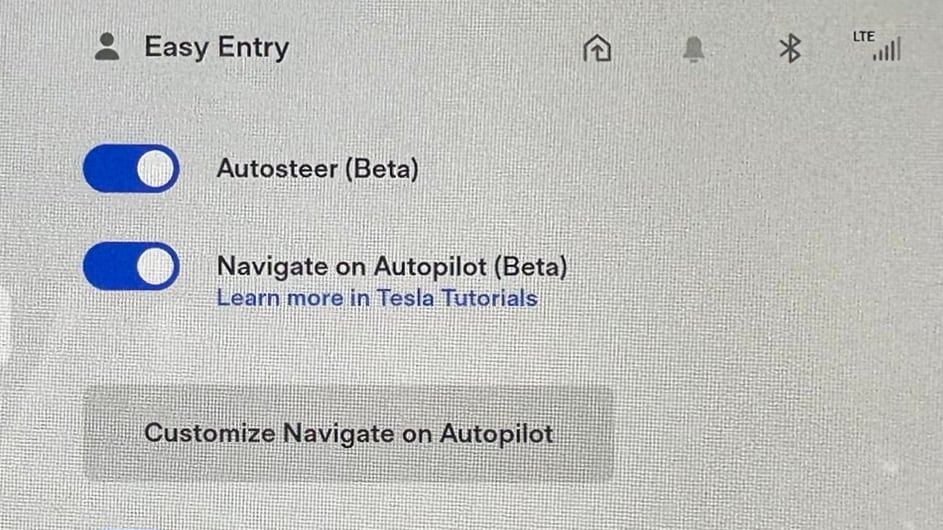 Available Worldwide
Undocumented Change
Tesla will now display links to relevant tutorials within vehicle menus. For example, the Navigate on Autopilot option in the Autopilot menu will have a link that reads 'Learn more in Tesla Tutorials.'
Regen Blend Indicator Light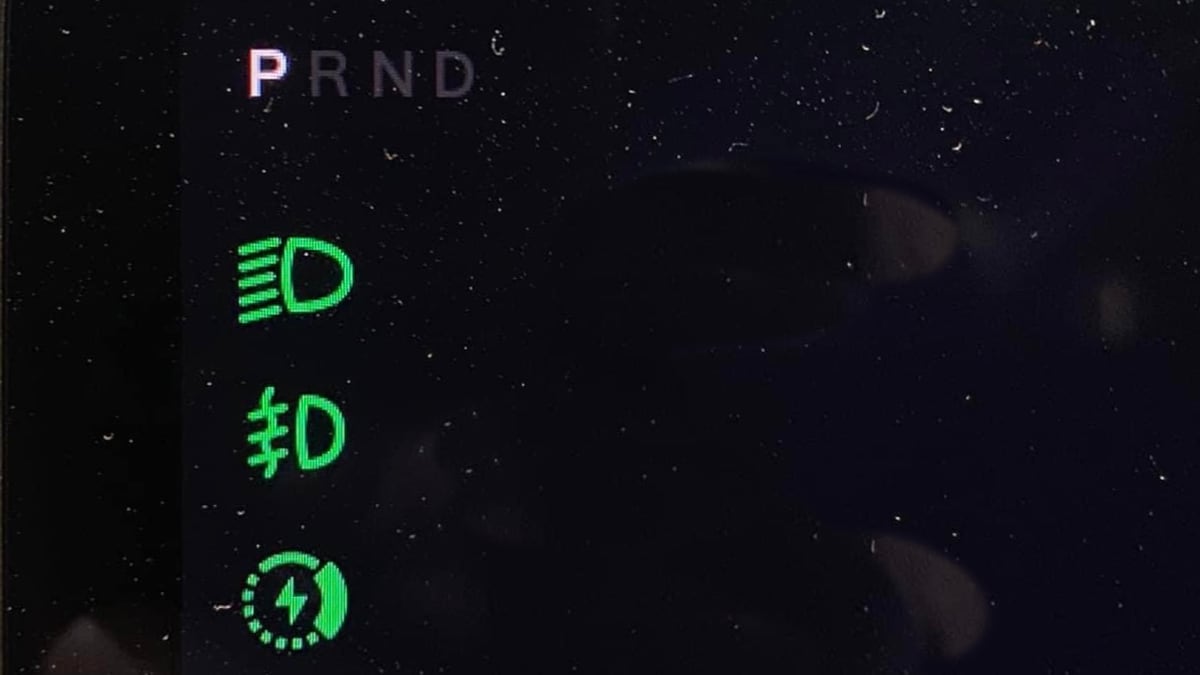 Available Worldwide
Undocumented Change
With this update Tesla has added a new indicator light that appears near the other indicator icons.
This new indicator signals that regenerative braking is limited due to cold weather or causes.
Photo: Nicholas Langereis
Additional Tooltips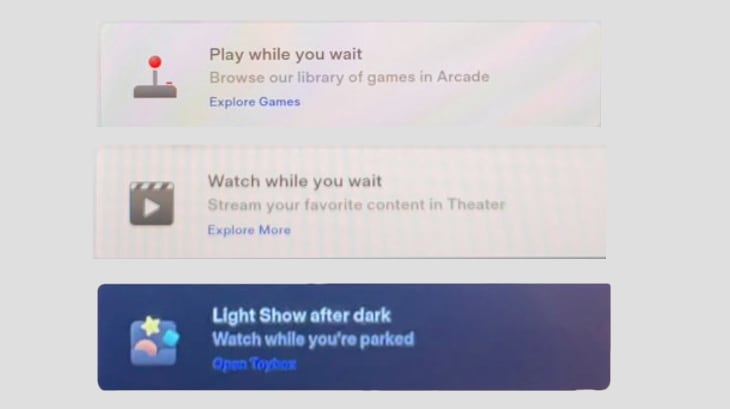 Available Worldwide
Undocumented Change
Tesla has added some additional tooltips with this update. These tooltips will be triggered by various vehicle states. For example, the Light Show tooltip is displayed when you park your vehicle. The Tesla Arcade and Streaming tooltips are displayed when you start Supercharging.
Photo: O_bigodes/Reddit & GarthSchanock/Twitter.
Minor Fixes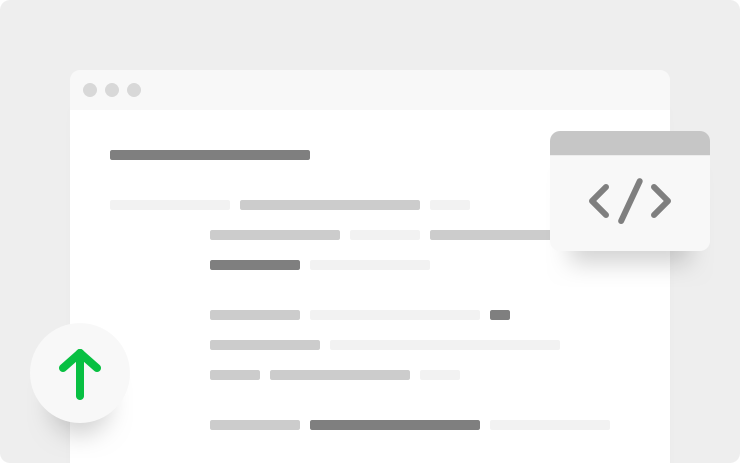 This release contains minor bug fixes and improvements.
Autopilot Disengagement at Highway Merges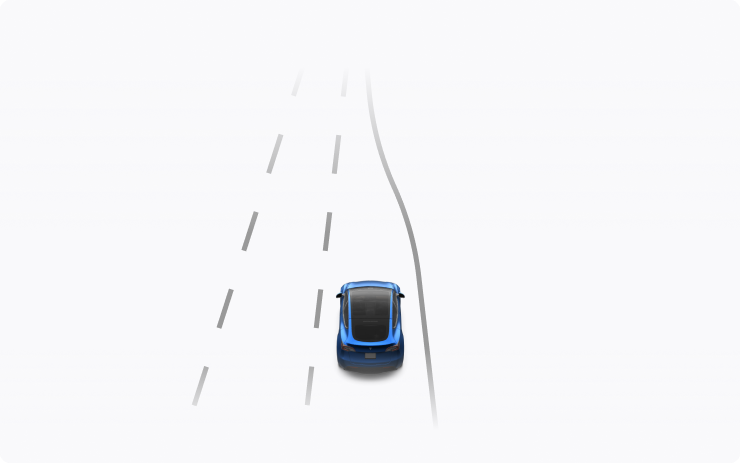 Autopilot will now show an alert and disengage when the vehicle is near the end of a merge into a lane separated by a painted lane line, and there is no lane change active
Sponsors
Although we share official Tesla release notes, we are not affiliated with Tesla Motors. We are Tesla fans and supporters.