Please check back shortly. If you have received 2022.44.2.8, you can share release notes with us below.
Sentry Mode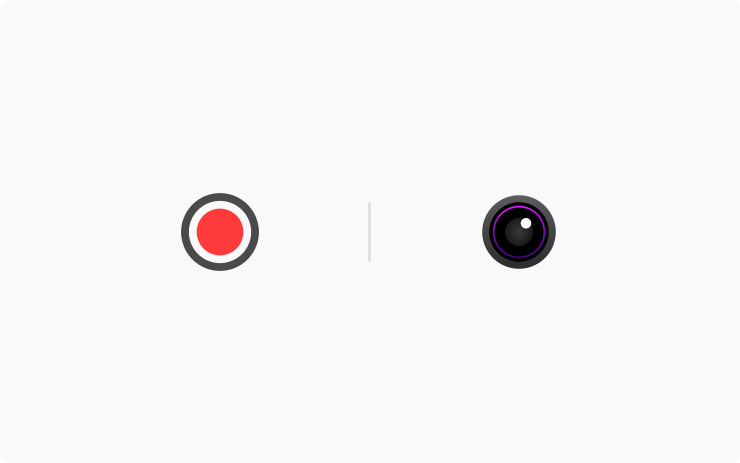 Sentry Mode now allows for even greater customization, including:
- Camera-Based Detection, which allows users to disable use of cameras to detect threats.
- Sentry Mode Clip Length, which allows users to specify the length of the clip when a potential threat is detected.
To adjust these Sentry Mode settings, tap Controls > Safety > Sentry Mode.
Camera-Based Detection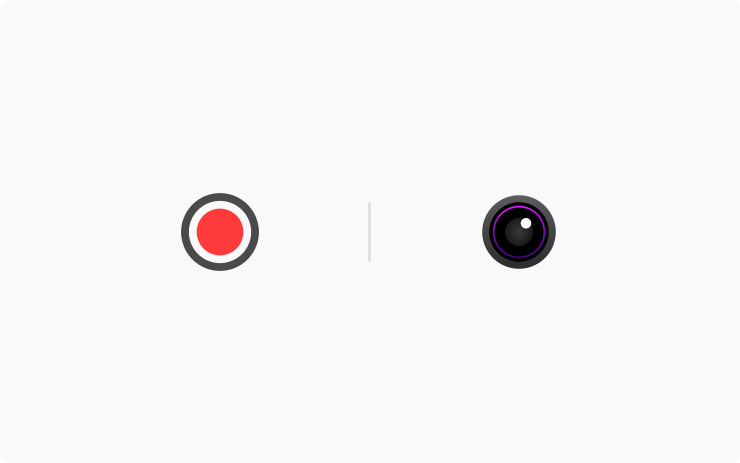 When Camera-Based Detection is enabled, Sentry Mode will use the vehicle's external cameras in addition to vehicle sensors to detect a security event while parked. If disabled, the vehicle will only save clips to the USB drive if a physical threat is detected. To adjust, tap Controls > Safety > Sentry Mode > Camera-Based Detection.
New Language Support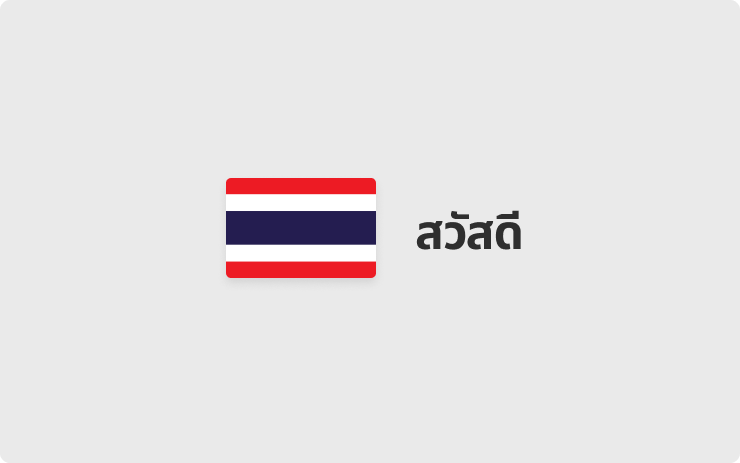 You can now select Thai as your touchscreen language. To update your language settings, tap Controls > Display and select your preferred language from the 'Touchscreen Language' drop-down menu.
Seat Belt System Enhancement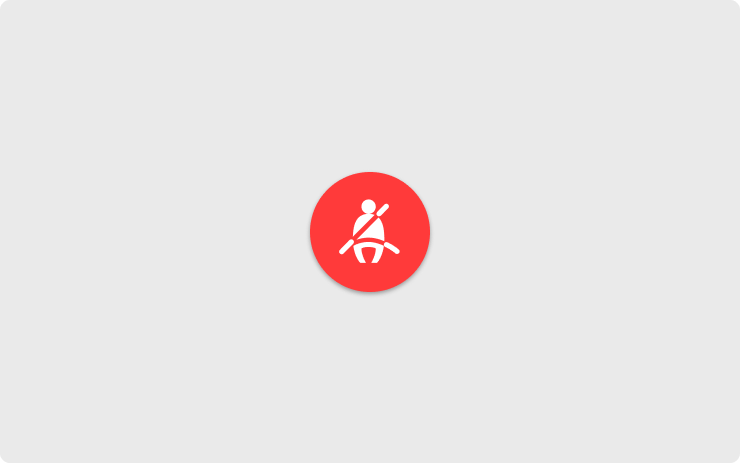 With the help of Tesla Vision, seat belts will begin to tighten and protect properly restrained occupants earlier in a wider array of frontal crashes.
Energy App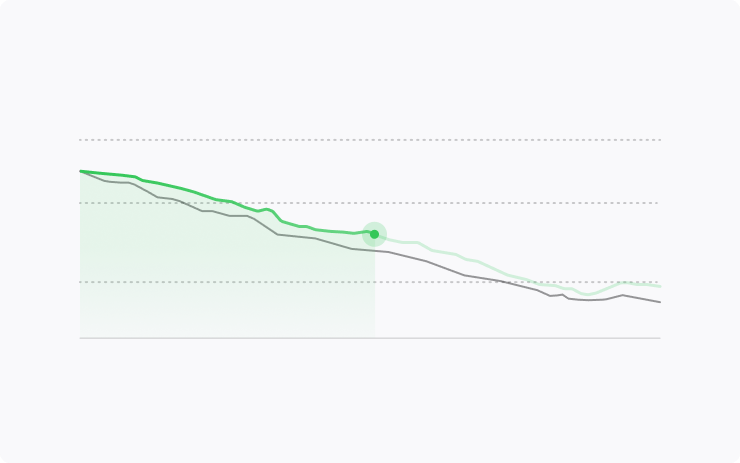 Learn more about your vehicle's energy consumption with the Energy app. You can now:
- Monitor the amount of energy used while driving and parked.
- See how much energy is consumed by different vehicle components, driving behaviors, and environmental conditions.
- View energy used in comparison to trip projection and the battery indicator.
- Receive personalized suggestions for using energy more efficiently.
Battery Temperature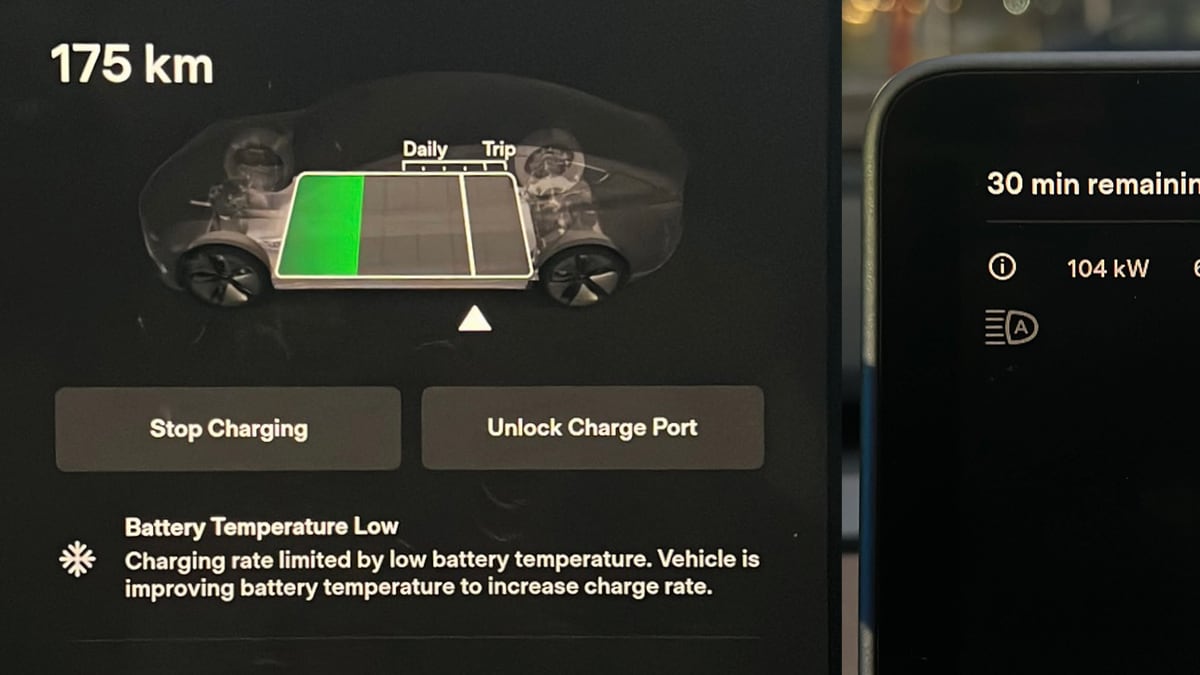 Your vehicle will now display additional information about the battery in certain situations. An (i) icon will appear at the top of the display next to your charging details.
Tapping the icon will take you to the charging screen which will provide additional information, such as the charge rate being limited due to the battery's temperature.
Photo by Adam Belamri
Service Mode Enhancement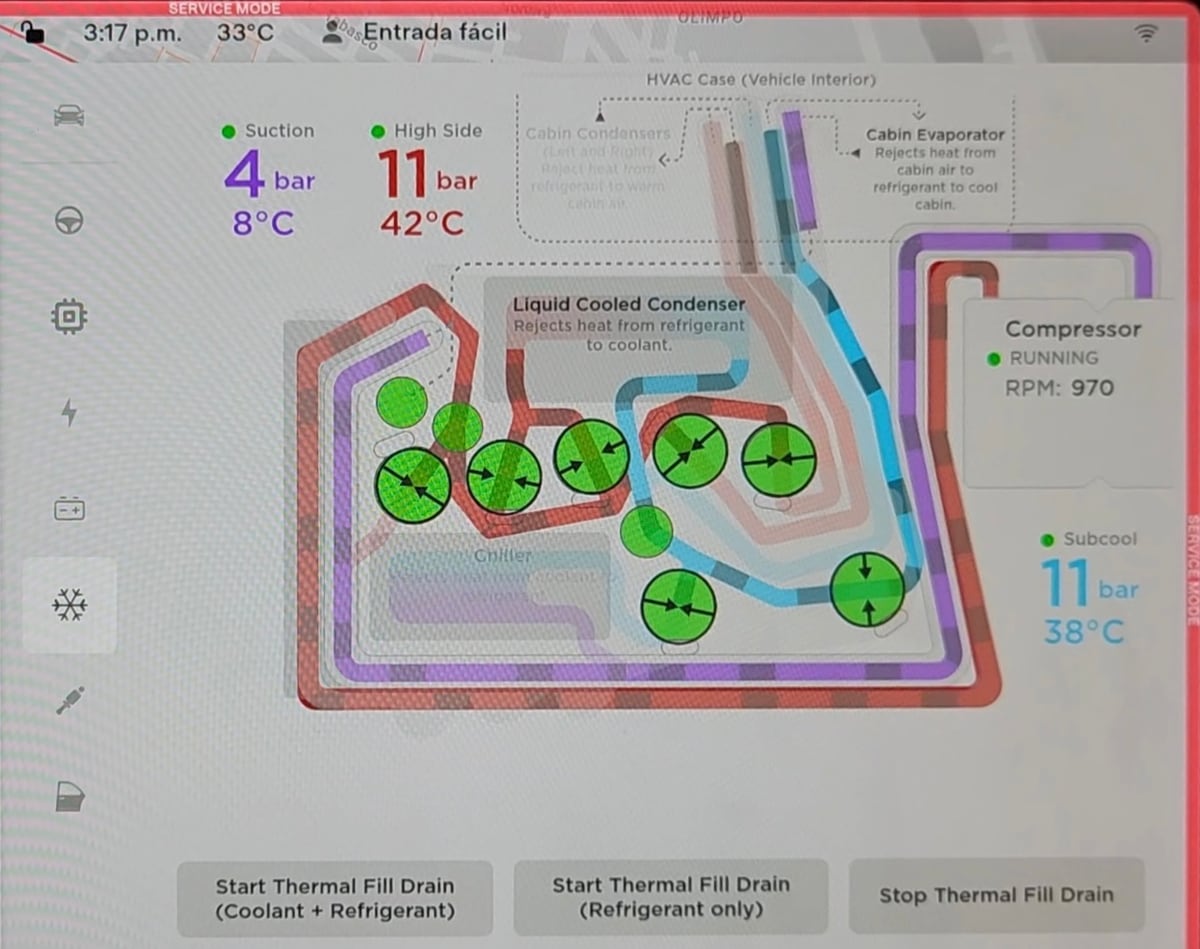 Service Mode, a dedicated area for service centers and technicans to troubleshoot and make changes to the vehicle, has a new mode to view information about the heat pump its various components.
You can now view detailed information about the heat pump's refrigerant, its flow, suction and the mechanical parts involved such as the compressor and valves.
Photo by Ricardo Sanchez
Manual Climate, Auto Seats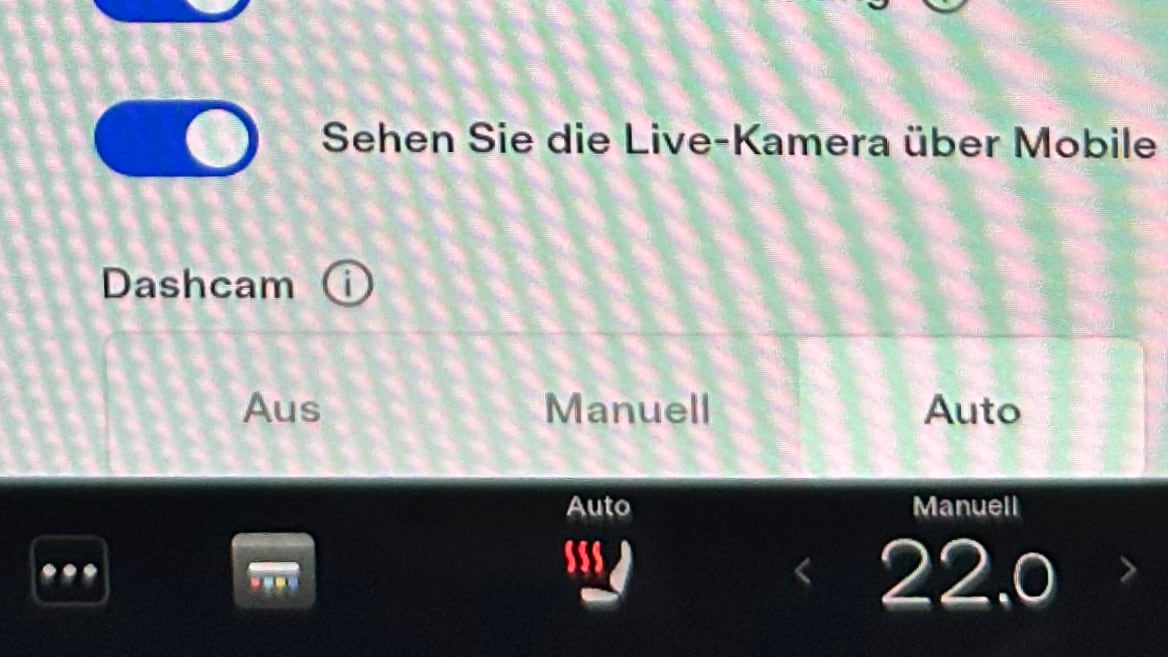 When Tesla's climate system is set to Auto, it gives you the ability to let the vehicle control the temperature of your seats as well.
However, if you changed the HVAC system to manual, then you'd lose the ability to keep your seat heaters on Auto.
With this update you now have the ability to have the climate system on manual while keeping the seat heaters set to Auto.
Photo by Max Bracco
SOS Button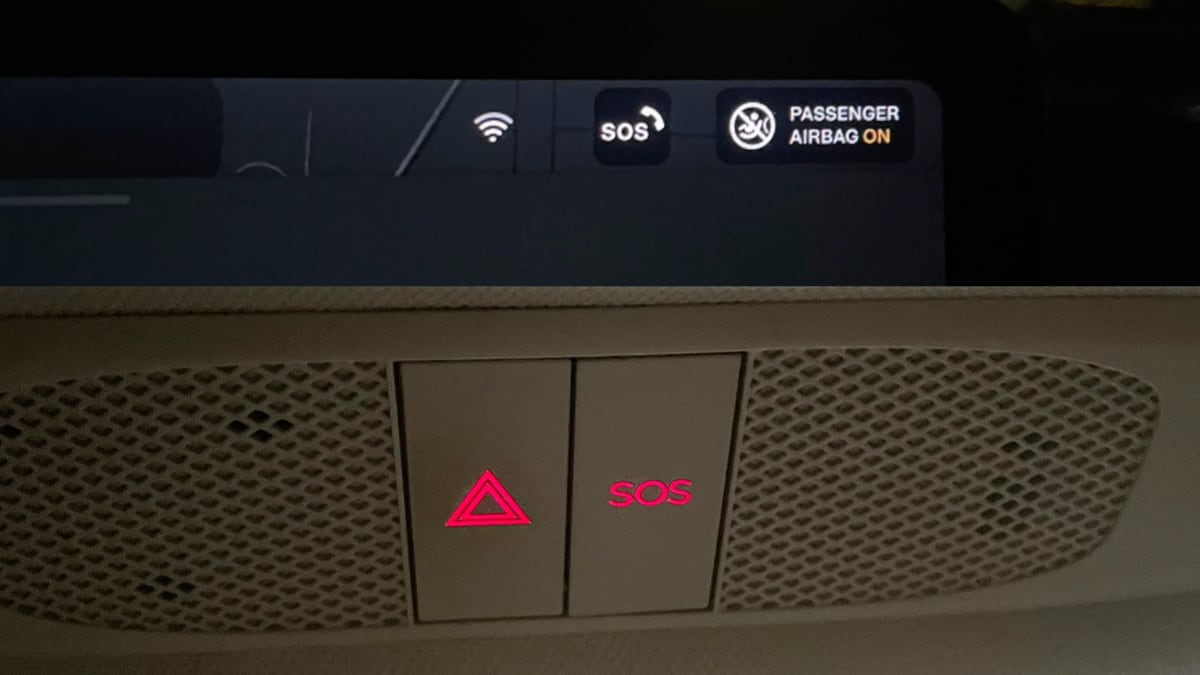 Available Worldwide
Has SOS Button
In regions where Teslas supports vehicle emergency services through the SOS standard, Tesla has historically provided a physical button near the vehicle's hazard light switch.
Newer vehicles replaced the physical SOS button with an on-screen-only button. Previously, the on-screen button was not displayed on vehicles that included the physical button, however with this update it's now displayed on all vehicles where Tesla supports vehicle SOS.
Photo by: fel_iix
This is an early look at this update's release notes. There may be other features that are not shown below. It appears that this may be a smaller update as Tesla prepares for the traditional holiday update next month.
New Language Support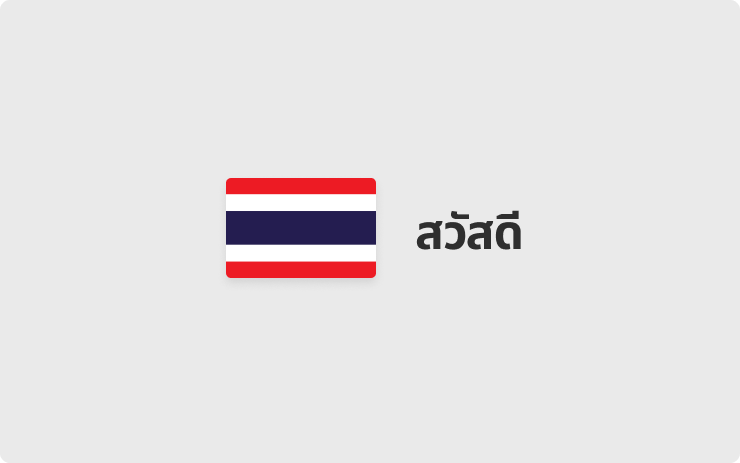 You can now select Thai as your touchscreen language. To update your language settings, tap Controls > Display and select your preferred language from the 'Touchscreen Language' drop-down menu.
FSD Beta v11 Release Notes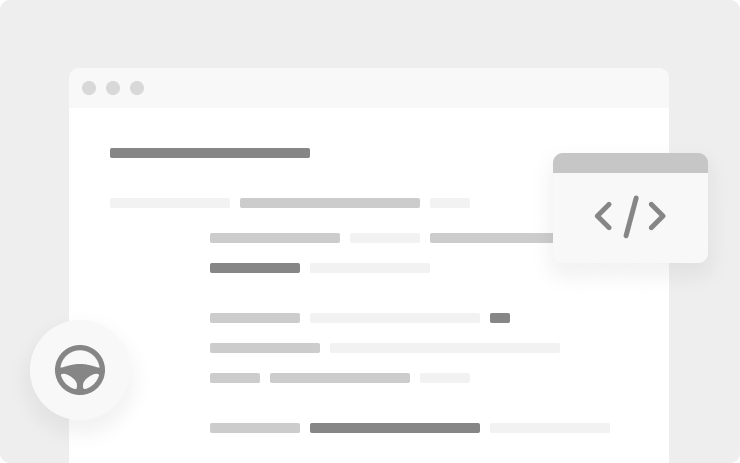 - Enabled FSD Beta on highway. This unifies the vision and planning stack on and off-highway and replaces the legacy highway stack, which is over four years old. The legacy highway stack still relies on several single-camera and single-frame networks, and was setup to handle simple lane-specific maneuvers. FSD Beta's multi-camera video networks and next-gen planner, that allows for more complex agent interactions with less reliance on lanes, make way for adding more intelligent behaviors, smoother control and better decision making.
- Improved Occupancy Network's recall for close by obstacles and precision in severe weather conditions with 4x increase in transformer spatial resolution, 20% increase in image featurizer capacity, improved side camera calibration, and 260k more video training clips (real-world and simulation).
- Improved merging behavior by leveraging lane geometry and lane bounds, association with coarse map information and better gap selection algorithms, allowing for a smoother and safer experience.
- Added highway behavior to offset away from blocked lanes and generic obstacles like road debris while also adding a smooth handoff between in-lane offsetting and lane changing.
- Improved speed-based lane change decisions to better avoid slowing down traffic in fast lanes, and interfere less with navigation.
- Reduced sensitivity for speed-based lane changes in CHILL mode.
- Improved lane changes to allow higher jerk maneuvers if required to stay on-route or to move away from lane blockages.
- Improved smoothness at highway lane splits by being less strict about centering between lane lines and allowing lower jerk maneuvers, where safe to do so.
- Reduced latency of trajectory optimization by 20% on average, without sacrificing behavior, by leveraging numerical tricks for more efficient computations.
Press the "Video Record" button on the top bar UI to share your feedback. When pressed, your vehicle's external cameras will share a short VIN-associated Autopilot Snapshot with the Tesla engineering team to help make improvements to FSD. You will not be able to view the clip.
Full Self-Driving (Beta)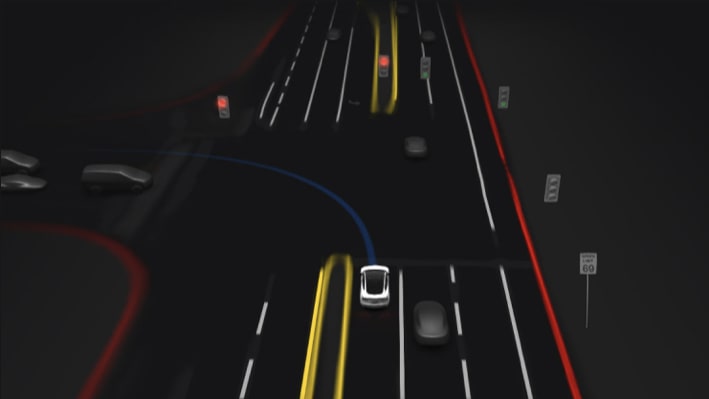 Full Self-Driving is in early limited access Beta and must be used with additional caution. It may do the wrong thing at the worst time, so you must always keep your hands on the wheel and pay extra attention to the road. Do not become complacent. When Full Self-Driving is enabled your vehicle will make lane changes off highway, select forks to follow your navigation route, navigate around other vehicles and objects, and make left and right turns. Use Full Self-Driving in limited Beta only if you will pay constant attention to the road, and be prepared to act immediately, especially around blind corners, crossing intersections, and in narrow driving situations.
Your vehicle is running on Tesla Vision! Note that Tesla Vision also includes some temporary limitations, follow distance is limited to 2-7 and Autopilot top speed is 85 mph.
Sponsors

TeslaFi is a service that logs your drives and charging sessions so that you can later refer back to them. We highly recommend checking them out if you use your car for business trips and would like to keep track of reimbursements, if you like to see how much you spend on charging or if you just love statistics. View their about us page and see everything they have to offer!

Stay organized, connected, and stylish with Cyberbackpack — the #1 backpack, luggage & travel accessories for Tesla owners. We highly recommend checking them out if you commute or travel and would like a backpack or luggage that is sleek, secure and durable. View their products page and see everything they have to offer!
Although we share official Tesla release notes, we are not affiliated with Tesla Motors. We are Tesla fans and supporters.